Tennessee church's school store looks to aid cash-strapped parents
---
The Lebanon Democrat reports: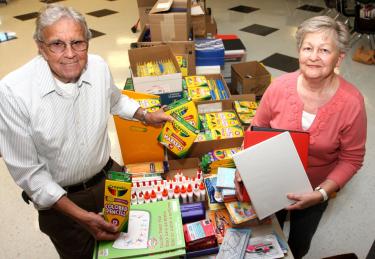 It's an annual part of the back to school routine that parents can actually afford. While parents, understandably, look forward to their children starting the school year, many dread the expense of outfitting a student with required school supplies and clothes. The College Hills Church of Christ annual school store aims to make back to school less difficult for parents on a budget.
Read the full story.