Oklahoma Christian sets enrollment record; figures on the rise elsewhere, too
---
Enrollment hit 2,600 students at
Oklahoma Christian University
this fall, setting a new record for the Christian university in Oklahoma City.
Oklahoma Christian also surpassed last year's record for graduate enrollment, as 600 students pursue master's degrees.
The total number marks Oklahoma Christian's fifth straight year of record enrollment and represents a slight increase over last year's 2,587.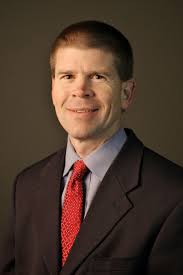 Oklahoma Christian University President John deSteiguer"With our commitment to affordability and the addition of even more first-class academic programs to serve students, Oklahoma Christian has become a destination point for students and families seeking an unmatched educational experience," President John deSteiguer said.
At Abilene Christian University, President Phil Schubert reports 4,910 students enrolled this semester, up from 4,544 a year ago. The total includes a school-record of more than 1,700 new students on campus and in online graduate programs.
"These statistics underscore the impressive ways in which Abilene Christian's influence is widening around the globe," Schubert said.
Total headcount at Ohio Valley University in Vienna, W.Va., hit 550 — a 22 percent increase over last year's 451 and a third straight annual increase, President Harold Shank said.
"We have been blessed with growth and a dynamic model that is keeping us on a sustainable and strategic path to success," Shank said.
Fall enrollments at other Christian universities that provided figures:
• Crowley's Ridge College, Paragould, Ark.: 230, up from 227.
• Freed-Hardeman University, Henderson, Tenn.: 1,906, up 4.3 percent. This number includes undergraduates and graduates on the Henderson, Memphis and Dickson campuses.
• Harding University, Searcy, Ark.: 5,904, down from 6,033. Enrollment of full-time students and first-time freshmen both increased.
• Heritage Christian University, Florence, Ala.: 95, down from 107.
• Lipscomb University, Nashville, Tenn.: 4,572, down from last year's record of 4,686.
• Lubbock Christian University, Texas: 1,912, down from 1,958. Freshman enrollment jumped 16 percent.
• York College, Nebraska: 400, down from 413. York does not count online students in its figures.
Numbers from some universities were not available by press time.