Newsmakers, September 2016
---
AWARDED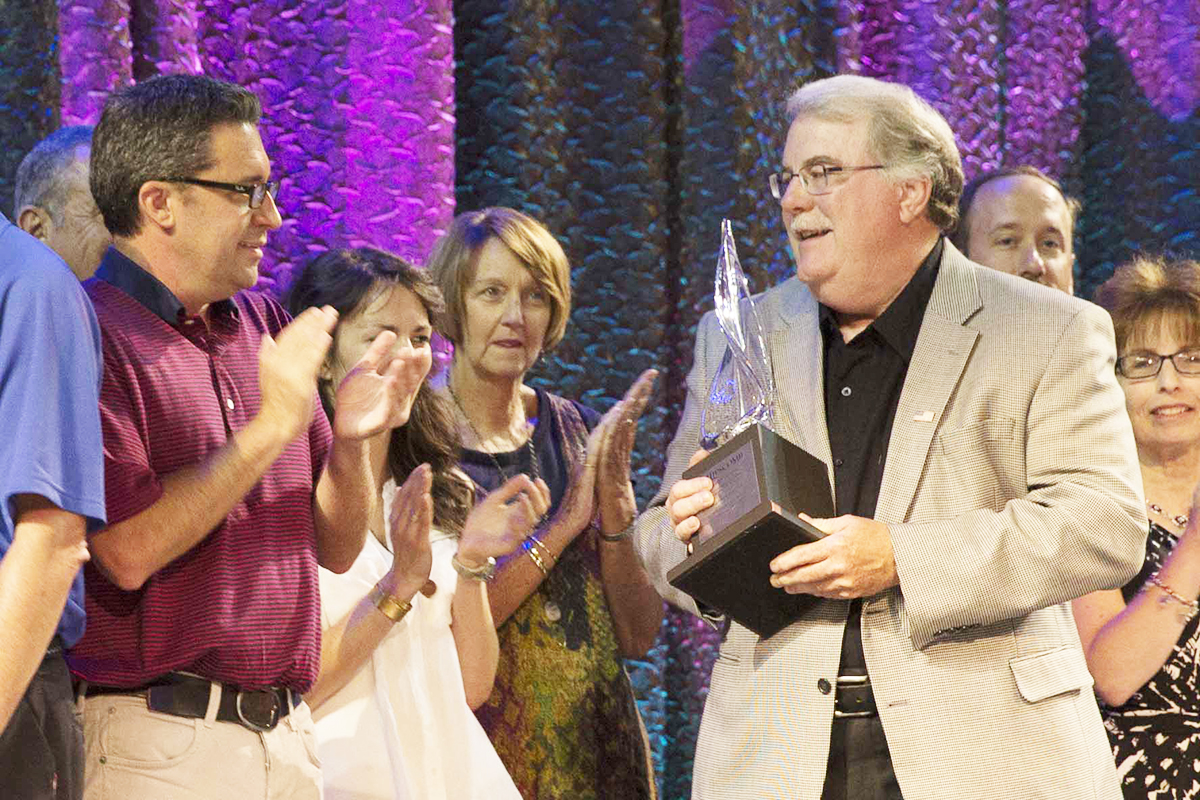 Randy Steger, founder of Healing Hands International, receives the Kopio Award from Lipscomb University.
Healing Hands International
received the Kopio Award during Lipscomb University's 89th annual lectureship, Summer Celebration, in Nashville, Tenn. The award honors those who exemplify tireless service in ministry. Healing Hands, a humanitarian relief nonprofit supported by Churches of Christ, celebrates 25 years of service.
APPOINTED

Laura Delgado
,
Phyllis Hildreth
and
Linda Peek Schacht
, Lipscomb University employees, to the Council on Gender Equity by Nashville Mayor Megan Barry.
NAMED
Jessica Findley
, assistant coach for Oklahoma Christian University's women's basketball team in Oklahoma City.
Todd Kempton, Lads to Leaders national staff. Kempton is the organization's first full-time Texas-based employee.
Jake Mitchell, assistant coach for Faulkner University's women's basketball team in Montgomery, Ala.
Neil Reynolds, pathways director for Kairos Church Planting, based in Portland, Ore.
NEW MINISTERS

Rico Brown Rico Brown, minister for the Virginia Avenue Church of Christ in Chester, W.Va.
Tim Burroughs, pulpit minister for the North Main Church of Christ in Weatherford, Texas.