INDUCTED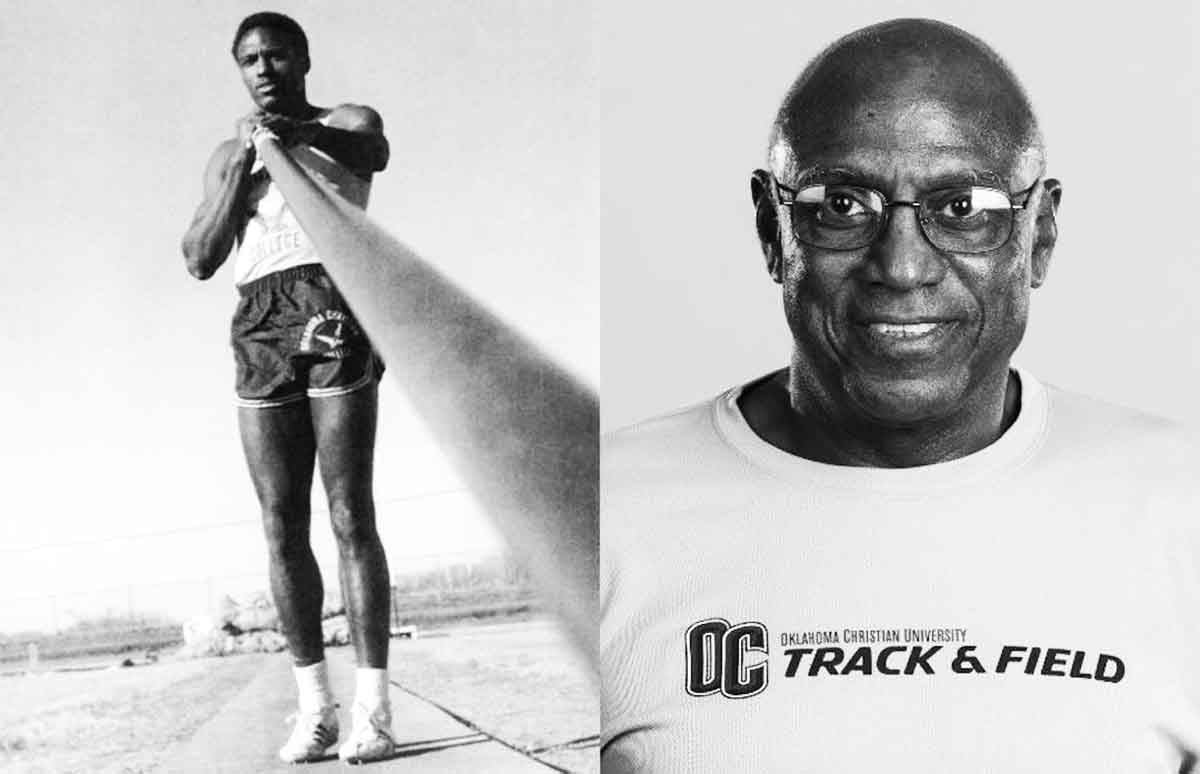 Jeff Bennett, then and now. (PHOTOS PROVIDED BY OCEAGLES.COM)
Jeff Bennett
, assistant track and field coach at Oklahoma Christian University, will be inducted Aug. 14 into the Oklahoma Sports Hall of Fame.
Bennett, a deacon of the Edmond Church of Christ, finished fourth in the decathlon in the 1972 Olympics. He was a four-time NAIA All-American as a student-athlete at Oklahoma Christian.
NEW MINISTERS
J. Cannon Patrick L. Cannon, preaching minister for the Walnut Church of Christ in Texarkana, Texas.
He succeeds his father, John H. Cannon Jr., who served in that role since 1999.

Gary Davenport, preacher for the Northwest Church of Christ in Durant, Okla.
NEW ELDERS

William Wang and Andy Ezisick, Metro Church of Christ in Adelaide, a suburb of Syndney, Australia.
Charles White, Linder Road Church of Christ, Meridian, Idaho.
NEW DEACONS

Steve Jones and Mike Kish, Linder Road Church of Christ, Meridian, Idaho.
RETIRING

Don S. Dickerson Jr., preacher for the Gainesville Church of Christ in Florida.
Don Meredith, head librarian, and his wife, Evelyn Meredith, library staff member, for Harding School of Theology in Memphis, Tenn.