HONORED 
Houston Police Department with cookies baked by
Westbury Christian School
first-graders to show appreciation for officers of southwest substation.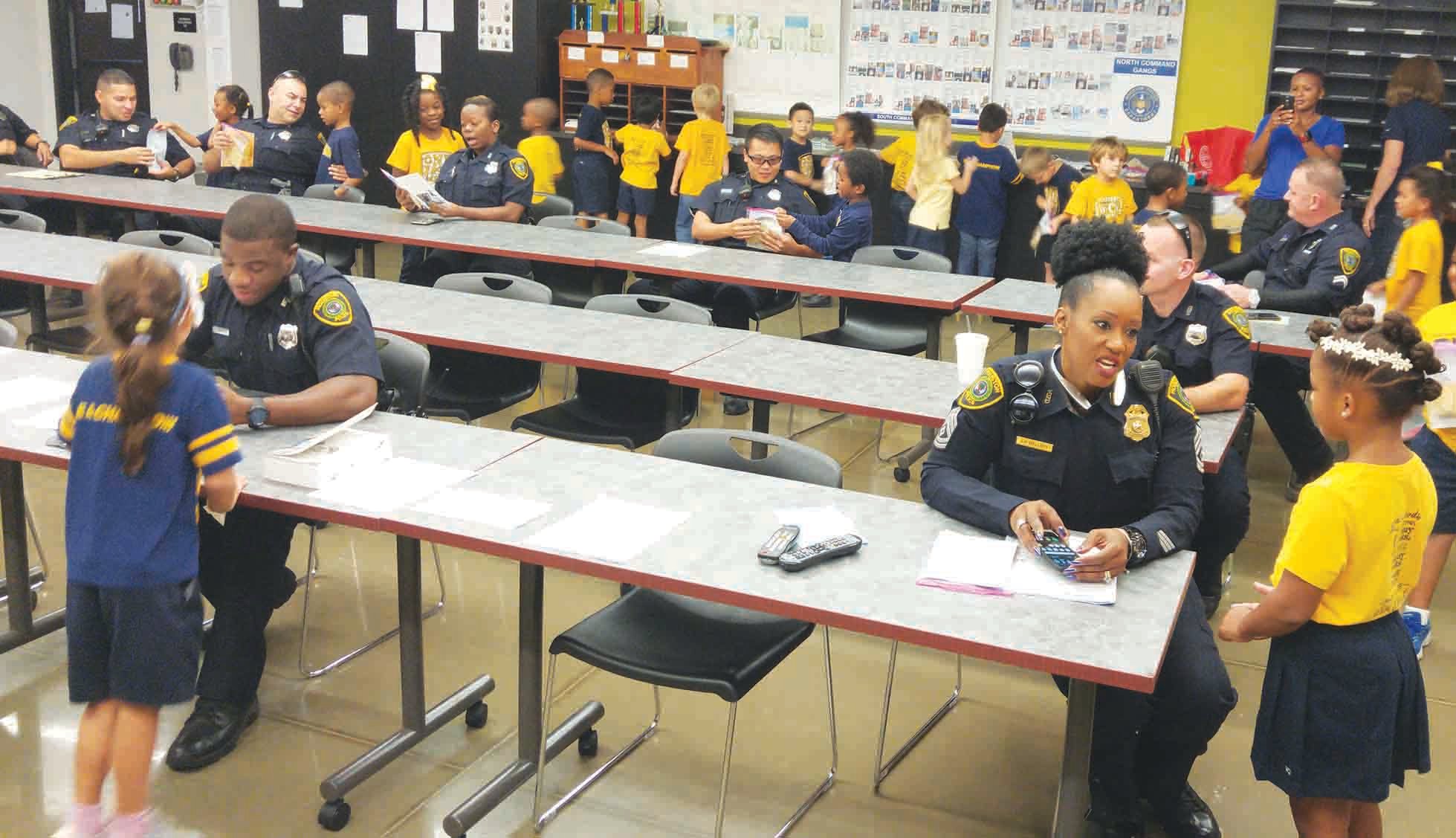 Westbury Christian School students thank Houston Police Department officers for their service.
Milton Sewell, chancellor of Freed-Hardeman University in Henderson, Tenn., as 2016 distinguished alumnus by Harding University in Searcy, Ark.
Mark Brewer, member of Memorial Road Church of Christ in Oklahoma, with induction into Oklahoma State University's Hall of Fame for the College of Engineering, Architecture and Technology.
CELEBRATED
AGAPE, faith-based adoption, foster care and counseling agency in Nashville, Tenn., marking 50 years of service.
APPOINTED

Bill Pink Bill Pink, 1990 graduate of Oklahoma Christian University in Oklahoma City, as president of Grand Rapids Community College in Michigan.
STEPPING DOWN

Charles Nelson, dean of Faulkner University's law school in Montgomery, Ala. He will resume a teaching role on the faculty.
MOURNED

Tony Taylor, 48, member of Wilshire Church of Christ in Oklahoma City, died in a Dec. 6 house fire.
NEW ELDERS

Mark Charles Drew, Mark Cogburn Drew and Philip Hamblett, West Bexar County Church of Christ in San Antonio.