New and Noteworthy — July 2014
---
BIBLE STUDY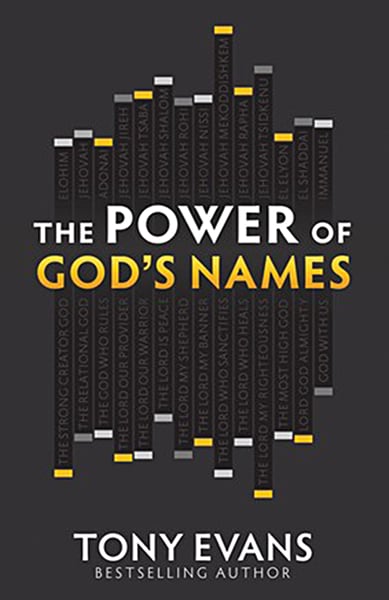 The Power of God's Names
Tony Evans.
The Power of God's Names.
Eugene, Ore.: Harvest House, 2014. 224 pages. $14.99.
Evans, senior evangelist for a community church in Dallas, explores 14 of the Hebrew and Greek names used to refer to God, from "Elohim" to "Immanuel." 
Many Christians in the Western world rarely come into contact with the suffering that people experience daily in developing or war-torn countries. 
Burkhalter saw these atrocities up close in her work and says she "cursed God daily" for them. Her account shows how getting involved with the
International Justice Mission
, a Christian human rights organization, opened her heart to a God who hates the suffering of his people even more than we do.
Nabeel Qureshi.
Seeking Allah, Finding Jesus: A Devout Muslim's Journey to Christ.
Grand Rapids, Mich.: Zondervan, 2014. 304 pages. $16.99.
Qureshi, who holds graduate degrees in medicine, religion and apologetics, came to Christianity through historical reasoning and a spiritual search for God. Now a speaker for Ravi Zacharias' ministry, he offers a powerful apologetic for Christians seeking to reach out to Muslims. 
This popular author, a minister and a grandson of Billy Graham, calls Christians to recognize the completeness of Jesus' sacrifice. (One of his previous books is titled "
Jesus + Nothing = Everything
.")
His latest offering urges readers to abandon "performancism" and instead rely fully on grace, which drives us to serve God out of a thankful heart — not from a desire to check things off a list.
The Storm Inside: Trade the Chaos of How You Feel for the Truth of Who You Are.
Sheila Walsh. The Storm Inside: Trade the Chaos of How You Feel for the Truth of Who You Are. Nashville, Tenn.: Thomas Nelson, 2014. 224 pages. $21.99.
There are three levels of reality, writes Walsh, an admired author and speaker at women's conferences. 
These realities are the chaos of what we feel, the lies Satan would have us believe and the truth that God is in control. 
This conversational, intimate book leads readers through 10 transformations that God can work in the lives of those who cry out to him.