New and Noteworthy, April 2016
---
CHRISTIAN LIVING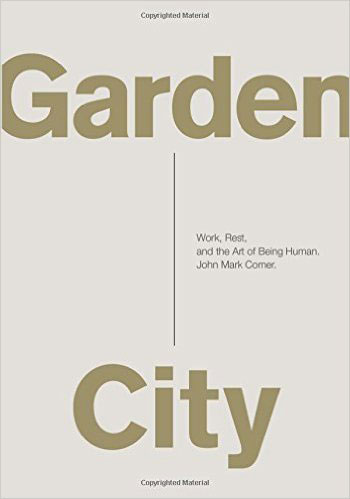 Garden City
John Mark Comer.
Garden City: Work, Rest, and the Art of Being Human
. Grand Rapids, Mich.: 2015. 323 pages. $20.99.
Comer, a preacher from Portland, Ore., tackles questions about life's purpose. The first two sections — focusing on work and rest — dig into the creation account in Genesis, integrating Hebrew word study with some New Testament content. The last section explores prophecies about heaven and focuses on what work and rest mean in light of eternity — which begins now, with us, Comer writes.
MINISTRY 
Neil T. Anderson. Becoming a Disciple-Making Church: A Proven Method for Growing Spiritually Mature Christians. Bloomington, Minn.: 2016. 240 pages. $15.99.
Discipleship ultimately must be combined with counseling, Anderson contends. The former professor at Talbot School of Theology lays out a blueprint for how church leaders, ministers and members can walk with new Christians through their old struggles to help them experience freedom in Christ.
fiction
The Feathered Bone
Julie Cantrell. The Feathered Bone. Nashville, Tenn.: Thomas Nelson, 2016. 384 pages. $15.99.
Cantrell's first novel, "Into the Free," was a community read at Harding University in Searcy, Ark. Her latest is set in pre-Katrina New Orleans. 
Poetically written but difficult to read, the novel covers real-world problems such as human trafficking, depression and domestic abuse. Told through a mother and her sixth-grade daughter, the book weaves in faith and Scripture.