Milestones, September 2017
---
Anniversaries

Robert and Marida Watlington
65 years
Bob and Marida WatlingtonBob and Marida met at Abilene Christian College in 1950. They married Sept. 5, 1952. During their marriage they lived in the Texas towns of Fort Stockton, San Diego, Snyder and now Mesquite. They have two children: David (Sherry) Watlington and Lori (West) Soward; four grandsons; three great-granddaughters; and one great-grandson.
For 58 years they have been in the life insurance profession. Bob was an elder in Snyder for 24 years. Marida taught Bible classes for 30 years. They are active in the Prime Timer ministry and various works at the Meadow View Church of Christ in Mesquite, Texas. Congratulations, Bob and Marida!

Wayne and Alice Newland
60 years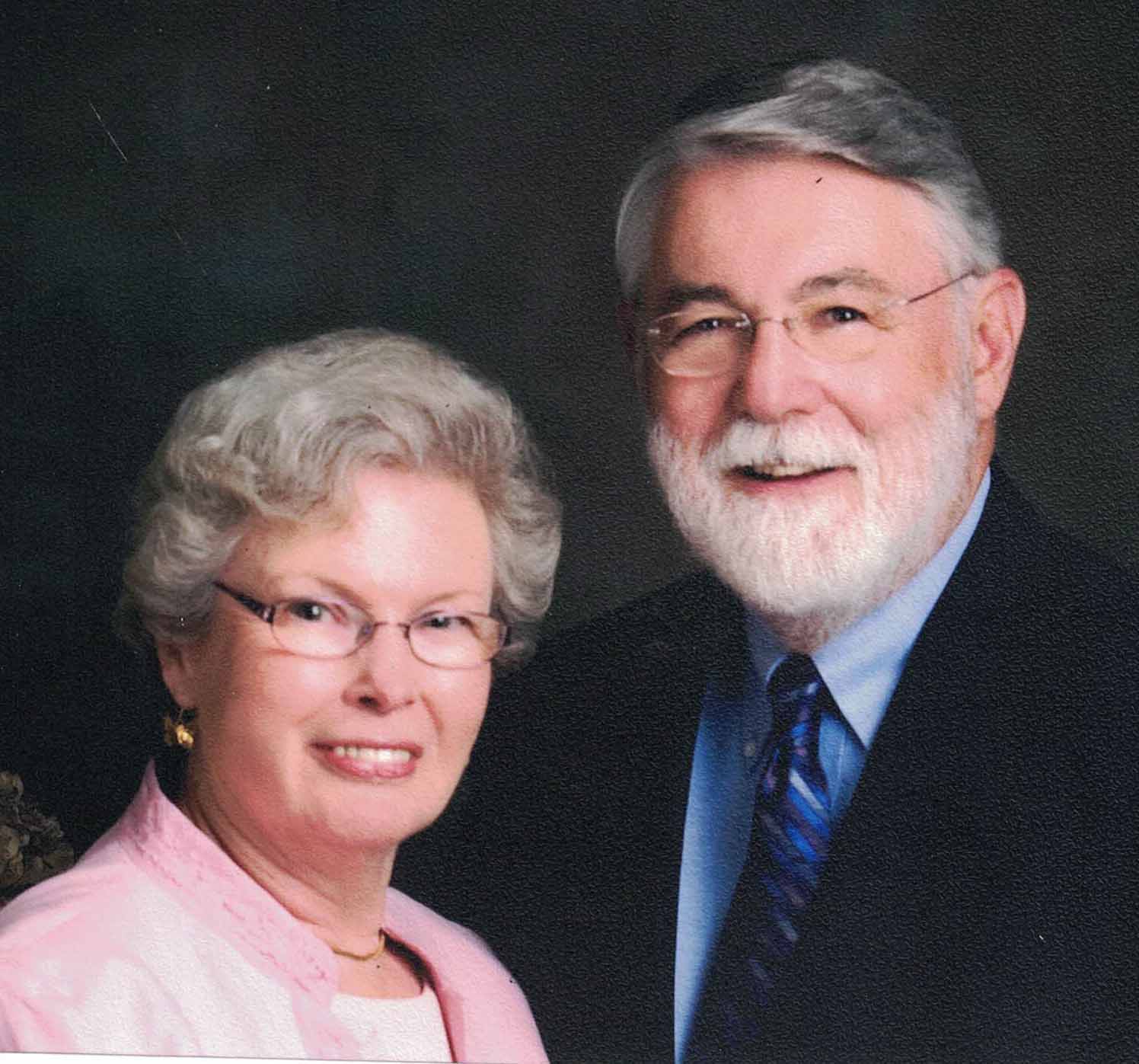 Wayne and Alice NewlandWayne and Alice (Cutts) Newland recently celebrated their 60th anniversary. They were married in Tabernacle, N.J., on Aug. 24, 1957.
Alice and Wayne met at David Lipscomb College (now Lipscomb University) where they both graduated in the late 1950s. Their careers were spent in public education, mostly in New Jersey, where she taught kindergarten, and he administered programs for children with special needs. Taking early retirement and escaping to Maine in 1988, Alice stayed retired, spending her time quilting and caring for a family of refugees from South Sudan. Wayne worked another decade with educational associations, and he then retired again in 1999. He has been pursuing study of the Stone-Campbell Restoration Movement history and doing some writing and publishing.
The Newlands live in Falmouth, Maine, and are active members of the Greater Portland Church of Christ. They have one son, one daughter and one granddaughter.
Congratulations, Wayne and Alice!

Bill and Margaret Grant
65 years
August 29
Dover, Ark.

Harry and Mary Darron
60 years
Sept. 3
Pittsboro, N.C.
Honoring

Dick Hays

"Remember your leaders and imitate their faith" (Hebrews 13:7).
Dick Hays has lived out this verse to me and to many others during his almost 87-year life. Growing up in a rural area near Nashville, Tenn., his life has spanned boyhood on a dairy farm, years as a standout athlete in high school and college, a stint in the military and the career of school teacher, administrator and coach. Of course, his most important roles have been that of husband, father, grandfather and beloved church shepherd.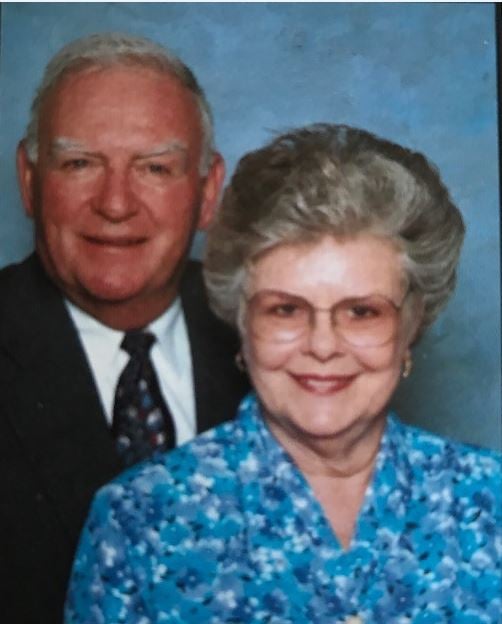 Dick and Clemmye Hays
Dick grew up attending the Rural Hill Church of Christ, and at a very early age he developed a love for sports. At Antioch High School in Nashville, he played football, basketball and baseball. While the most significant thing that happened during his high school years was meeting Clemmye Moran (his future wife), some would mention his being the president of the student body. He was also named All-City and All-Nashville in basketball. I recently learned that Dick was drafted by the New York Giants for their AA baseball team. He declined the offer, instead attending Austin Peay State University (APSU) on an athletic scholarship.
At APSU Dick lettered in all three major sports, receiving 11 total participation letters and being selected All-Conference in each sport. He was also elected governor of APSU in 1951 (the highest honor for a student), and he graduated with a bachelor's degree in education. The best decision he made, according to Clemmye, was to marry her later that year. They will celebrate their 67th wedding anniversary on Dec. 20. In 1952 he enrolled at the University of Tennessee in Knoxville on a fellowship to earn his master's degree in education.
He began his teaching and coaching career at North Nashville High School, but midway through the first season he was called to serve in the Army at Ft. Jackson, S.C. After his military service, he returned to North Nashville High School, later working at Antioch High School, Apollo Junior High, Cameron Junior High, and Glencliff High School. He retired from the public school system in 1980, but his retirement was very short-lived. He became principal at Ezell Harding Christian School (EHCS), Antioch, Tenn., in 1981, and he remained there 11 years before retiring permanently in 1992.
This brief, yet colorful, history shows that Dick's passion has always been to encourage and assist students as they grow and learn, especially in the arena of living life and living it well. Thousands of young people whom he encouraged to live better lives (both churched and unchurched) see him today and respectfully call him "Coach." As a Christian educator (EHCS) and as a shepherd at Tusculum Church of Christ in Nashville, Dick has been able to touch peoples' lives in ways that he never could have imagined.
Dick received many awards over the years, including: Metropolitan Nashville Public Schools Sports Hall of Fame, APSU Athletic Hall of Fame, Outstanding Leadership in the Fellowship of Christian Athletes, and Dedicated Christian Service and Example to the Youth of Nashville.
Dick has meant so much to me personally and to our church family at Tusculum over the years. We nearly lost him twice – in a swimming pool accident in 1973 and in an accident falling off his roof in 2009. Through all of this, Dick has been an example of faith, courage, service, and love – both to his family and his church family. Dick and Clemmye have raised two great children: Patricia (Tricia) Hays Parker and Gerald (Jerry) Wayne Hays, who have beautiful Christian families as well.
Dick is one of the quietest and most humble men I know, but when the moment requires, he can offer the wisdom of one who has walked with Jesus and wants to share that life with all he meets. Great job, Dick!
To use a combination of sports analogies and Bible verses to finish this tribute to a man I love nearly as much as my own father:
"Dick, you have run with perseverance the race marked out for you. You have fought the good fight. You have kept the faith. You might be closer to the goal line than many of us, but who really knows? We are all excited about the 'real prize' that awaits you whenever our Lord decides to call you heavenward. Thank you for encouraging so many of us to 'give it all we've got.' I'm so glad we're on the same team! It has been an honor to serve under you and beside you these last 23 years."
— Kerwin Everson, Shepherd
Tusculum Church of Christ family
Nashville, Tenn.

Memorials

Mary "Avanelle" Elliott Baird
1919-2017
Avanelle BairdMary Avanelle Elliott Baird, 97, was born on Sept. 18, 1919, at home in Tillar, Ark. She was welcomed into the world by her mother, Willie Adelle Breedlove Elliott, her father, David Carlyle Elliott, and her beloved sister, Frances Gertrude.
Avanelle's deep-rooted faith was greatly influenced by her family. She developed an avid love of reading that lasted throughout her life. Her favorite book was always the Bible, and to the end, she read it daily. She became a Christian when she was 13 years old.
She was a highly intelligent and dedicated student who skipped two years of school and graduated high school at the age of 15. She attended Harding College in Searcy, Ark., and graduated at the age of 19 with a bachelor's degree in business. She worked as student secretary for Dean L.C. Sears and President George S. Benson. After graduating from college, she worked for five years as the executive secretary for the Arkansas Light & Power Company in Pine Bluff, Ark., where her family was then living.
At the age of 24, Avanelle moved to Nashville, Tenn., to work as secretary for Batsell Baxter, President of David Lipscomb College. It was there that Avanelle met James Oscar Baird, Jr. He was teaching Bible and Sociology at Lipscomb, while working towards his Ph.D. at Peabody College and preaching at Grace Avenue Church of Christ in Nashville. James and Avanelle were married on May 31, 1946, in Pine Bluff, Ark. They were married for 51
years. While James completed his Ph.D., Avanelle earned a Master's degree in social work from Peabody (now part of Vanderbilt University). While in Nashville, Avanelle gave birth to her first two children, Harriet Adelle and Lynn Muir. The young family moved to Bartlesville, Okla., in 1950 to work with the newly formed Central Christian College, and Avanelle gave birth to her third and fourth children, Elisa Frances and James Oscar III. James accepted the presidency of Central Christian College (now Oklahoma Christian University) and moved the school and his family to Oklahoma City in 1958. Their last child, Morrow Beth, was born in Oklahoma City. Avanelle served as Oklahoma Christian's First Lady for 20 years.
Avanelle and her husband, James, always had a passion for missions. Her work with missions and the college made her well-traveled, and she enjoyed visiting six continents and 49 states. People from all over the world have been impacted by her desire to share God's love.
She spent the last four years of her life near her daughter, Harriet, in Claremore, Okla. To the end, she was an example of godliness and dignity to all who met her. She served God faithfully for her entire life. Her impact in the lives of so many cannot be measured. Avanelle was gathered into her heavenly Father's arms on Aug. 7, 2017. We are certain that she was greeted with, "Well done my good and faithful servant."
Avanelle Baird was preceded in death by her husband, James Oscar Baird, Jr.; father, David Carlyle Elliott; mother, Willie Adelle (Breedlove) Elliott; sister, Frances Gertrude (Elliott) Tyler; brother-in-law, Granville W. Tyler; and son-in-law, Bill R. Estep.
She is survived by her children: Harriet Estep of Claremore, Okla.; Lynn (Jerry) Jones of St. Charles, Mo.; Frances (Bob) Epperly of Wichita, Kan.; Jim (Yodie) Baird of Edmond, Okla.; and Morrow Beth Forrester of Houston, Texas. She is also survived by her grandchildren: Raye Lynn (Bruce) Mathews, Terri (John) Haws, Trevor (Jess) Thompson, Jeremy (Lauren) Thompson, John (Shea) Epperly, Mary Beth (Eric) Hetzel, Amy (Kyle) Blasdel, Sara (Kenny) Barker, James O. (Kristen) Baird IV, Taylor (Stephanie) Baird, Elizabeth Baird, Jami (Caleb) Luallin, Jacey (Jonathan) Eslick, Kaleb Jacobs, and Kade (Rachel) Jacobs. Avanelle is survived by 42 great-grandchildren and her beloved nephew, Elliott (Kay)Tyler.

Carroll Sites
1935-2017
Carroll SitesCarroll Franklin Sites, 82, was born in Sheridan, Ark. on July 4, 1935. He was the youngest of ten children born to William Hamilton Sites and Cora Blanche (Knowles) Sites. He passed into heaven peacefully at home surrounded by his loving family.
He graduated from Sheridan High School in 1953 and attended Arkansas State Teacher's College in Conway, Ark. He and Sarah Loreta Pinkston of Cave City celebrated their 62nd year of marriage on July 17.
Carroll served 42 years in the United States Air Force and the Arkansas Air National Guard, retiring as a full Colonel in 1996. Carroll's preaching career spanned 52 years. He preached at Lorance Drive and Park Hill in the Central Arkansas area and Higden Church of Christ in Greers Ferry for 28 years, where he also served as an elder for 24 years. Mission work led him and his wife to Ukraine, Scotland, Kosovo and South America. Carroll began preaching on the radio in 1974 and has had two ongoing programs: "Words of Truth" and "Nuggets of Truth," which will continue to air through archived sermons. He held hundreds of gospel meetings across the country and served on the Southern Christian Children's Home Board many years, including 9 years as Chairman.
He is survived by a daughter, Debbie Ann (Tim) Grooms of Sherwood, Ark., and a son, Jimmy Carroll (Amanda) Sites of Nashville, Tenn.; four grandchildren: Kendel (Carrie) Grooms of Maumelle, Ark., Jeffrey (Amy) Grooms of Providence, R.I., Christin Sites of Nashville, Tenn., and Jonathan Sites of Nashville, Tenn.; and three great-grandchildren.

Carl Woods
1924-2017
Carl WoodsCarl R. Woods, 93, of Corpus Christi, Texas, passed away Aug. 2, 2017.
Born in a sod home in Phillips County, Mont., he was raised around Murray, Iowa. He had a distinguished 30-year naval career (1942-1973) retiring as a Lieutenant Commander and later from a 15-year career as a computer scientist. Carl helped build the Groton, Conn., Church of Christ building (1958-63).
He served as one of the first elders of the Honolulu Church of Christ (1968-1971) and as an elder with the Oceana Church of Christ in Virginia Beach, Va. (1974-1977). He was a respected leader in the Churches of Christ in New Jersey.
During his retirement he traveled for five years with his wife Norma as part of the Sojourner's ministry. He was a longtime member of the Kings Crossing Church of Christ in Corpus Christi, Texas, and a supporter of Timothy Hill Children's Ranch, as well as many other ministries and causes. He is survived by his four children: Philip, Craig, Elaine and Roger.

Alda Marie Hendrix
77
August 1
Cameron Park, Calif.

Memorial Gifts
The Christian Chronicle appreciates and acknowledges a generous gift received in memory of Jack Greenwood.
Rates and guidelines are available upon request (credit card preferred).