Memorials
James Monroe Elliott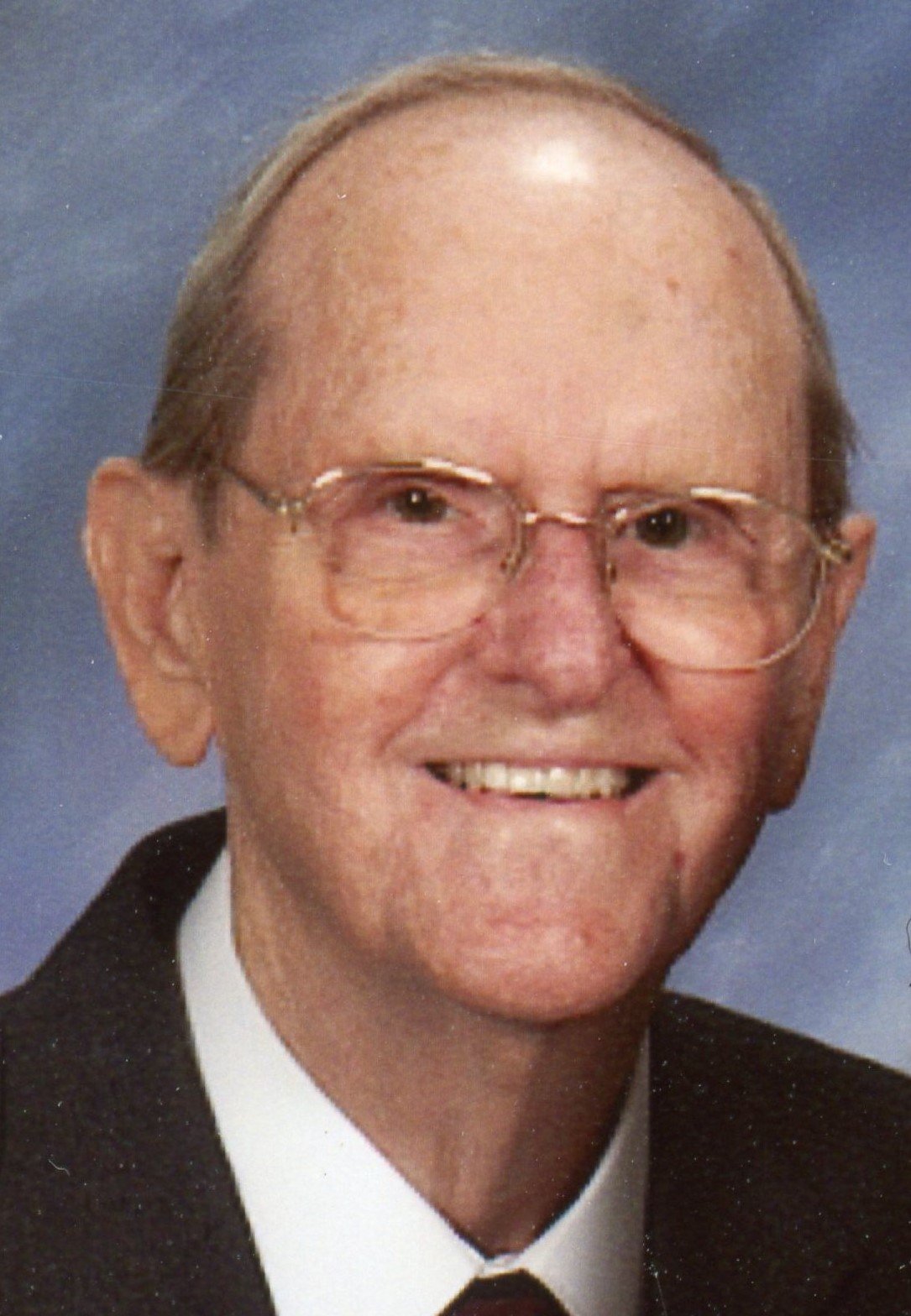 James Monroe Elliott1926-2017
James Monroe Elliott, 90, of Memphis, Tenn., passed away Jan. 24, 2017. He was born Dec. 31, 1926, in Pawnee, Texas.
He was a lifelong member of the Church of Christ and served as a preacher, leader and elder in Florence, Ala., Monmouth County, N.J., and Memphis, Tenn.
In the summer of 1955, Jim met the love of his life, Gloria Brannam, when they were counselors at Camp Shiloh in New Jersey. They chose to make their home in New Jersey for nearly three decades to raise their family and to serve their church family.
Jim was a professional educator, graduating from Freed-Hardeman College in 1946, Harding College in 1949, and earned graduate degrees at Columbia University and Rutgers University. He taught all levels of students throughout his career and served as chair of the business department at Brookdale Community College in N.J.
He is survived by his wife of 61 years, Gloria; a daughter, Debra (Tim) Baird of Searcy, Ark.; a son Don (Julia) Elliott of Marietta, Ga.; four grandsons: Steven, Daniel, David Baird and Jeremy Elliott; two granddaughters: Paige and Laura Jo Elliott; and two great-grandsons.
Jakie Carl "Bill" Hanna
Jakie Carl "Bill" Hanna1944-2017
Jakie Carl "Bill" Hanna was born to Robert and June Hanna on Jan. 30, 1944, in Duncan, Okla. He passed away Jan. 14, 2017, at Mercy Hospital in Oklahoma City at the age of 72, just over two weeks before his 73rd birthday. He married Patricia Gail Cudd, Sept. 1, 1968. To this union, two wonderful boys were born, Chad Robert and Brad Lesley.
After moving to Edmond, Okla., in 1975, both Bill and Pat knew this was where they wanted to raise their family. Bill's pastimes included playing golf, his continued love for cars, watching University of Oklahoma and Oklahoma Christian University basketball while serving with the Booster Club and being with his family. Bill and Pat were active members of Memorial Road Church of Christ in Edmond, Okla.
He is survived by his wife of 48 years, Pat of Edmond; two sons, Chad (Kim) of Edmond; Brad (Lindsay) of Edmond and their children Hunter and Hallie; his father-in-law, Clarence Cudd; sisters-in-law, Brenda Bridgmon and Susan Hanna and her sons Rick, Sean, Matthew and Alex and their families; and a close-knit family of cousins.
Betty Ann Miller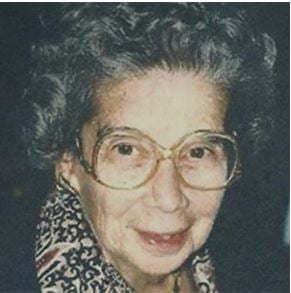 Betty Ann Miller1922-2017
Betty Ann Miller, 94, of Vienna, W.Va., passed away Jan. 25, 2017. She graduated from Parkersburg High School in W.Va., and Freed-Hardeman University in Henderson, Tenn., and began teaching in 1942 in a one-room schoolhouse in Wadesville, W.Va. Eventually, she spent her career on the faculty of Ohio Valley University in Vienna, W.Va. She taught English, art, psychology, literature and reading. She retired in 1984, as emeritus professor of English.
Involved in the efforts to establish the university, she was the first president of the Parkersburg chapter of Stepping Stones. Chancellor Keith Stotts said, "She helped us define the term 'Christian lady' with the depth of character it implies."
Betty Ann was a charter member of the 36th Street Church of Christ in Vienna and was a member of Delta Kappa Gamma, an international professional honor society for women educators. OVU has established a scholarship in her honor. Contributions are welcome.
Stanley Morris
Stanley Morris1940-2017
Funeral services for Dr. Stanley Lee Morris, 76, of Omaha, Ark., were conducted at the Greenlawn Funeral Home in Branson, Mo., on Feb. 8, 2017. A veteran of the Air Force, he was buried with full military honors at the Missouri Veteran's Cemetery in Springfield, Mo. He was a resident of the area for the past 12 years.
He is survived by his wife, Sheila Morris of Omaha, Ark., six grandchildren and six adult children including Mary Beth, Robert, and Kathryn Morris, Erin (Bob) Mistretta of Winter Haven, Fla., Emily (Michael) Daniel of Nashville, Tenn., and Rebecca (Pedro) Garcia, also of Nashville.
Stanley was born June 25, 1940, in Oklahoma City, the only child of Homer and Pauline Horn Morris. A graduate of Putnam City High School in Oklahoma City, he received a bachelor's degree (magna cum laude) from Oklahoma Christian University in 1963, with a major in Bible and a minor in the Greek language. After receiving a master's of divinity degree from Harding Graduate School of Religion in Memphis, Tenn., in 1968 he went on to receive a second master's degree in linguistics from Hunter College in New York City in 1973. Later, he was granted a doctorate of ministry degree in 1994 from Hartford Seminary in Hartford, Conn.
He worked for several years in the translations department of the American Bible Society in New York City. Later he helped to establish the World Bible Translation Center in Fort Worth, Texas. In 1975 he founded and became the president of International Bible Translators, Inc. Blessed with exceptional linguistic abilities, he translated from Greek, Hebrew and Aramaic into a fourth-grade English reading level. His heart was in the mission field, and his primary goal in life was to get the gospel to the world. He also worked at Hartford Insurance Company in Connecticut as a professional database designer for a time.
Stanley Morris was a man of many gifts, talents and passions. He was exceptionally dedicated and passionate about his mission. Positive and enthusiastic about the future, he was always excited to share his next big idea. As his wife Sheila said, "He would have had to live 100 lives in order to do all that he wanted to do."
A dreamer, inventor, singer and performer, theologian and Bible scholar, he was known as "Stan the Man" at the local gym where he loved to play basketball. He was also a devoted friend, father, and husband. He never met a stranger and would strike up conversations with anyone, always looking for a new friend. He loved his family and was generous with his words of love and praise for all. He taught us how to love God and to love life with a child-like love.
We learned from him never to quit something that you believe in. We are forever changed by knowing him and by being loved by him. He taught us to live an authentic life, to be true to ourselves, to sing from the heart, to laugh loudly and to love deeply. There are no projects or dreams too big.
In 2014, Dr. Morris completed and released the International English Bible (IEB), his translation of the whole Bible which also contains many footnotes. He exited this life for the next exactly the way that he was meant to go, doing the work of translation that he loved with his beloved wife by his side until the end. God used him and will continue to use him to help millions of people beyond our time.
Charles Franklin "Bud" Myer, Jr.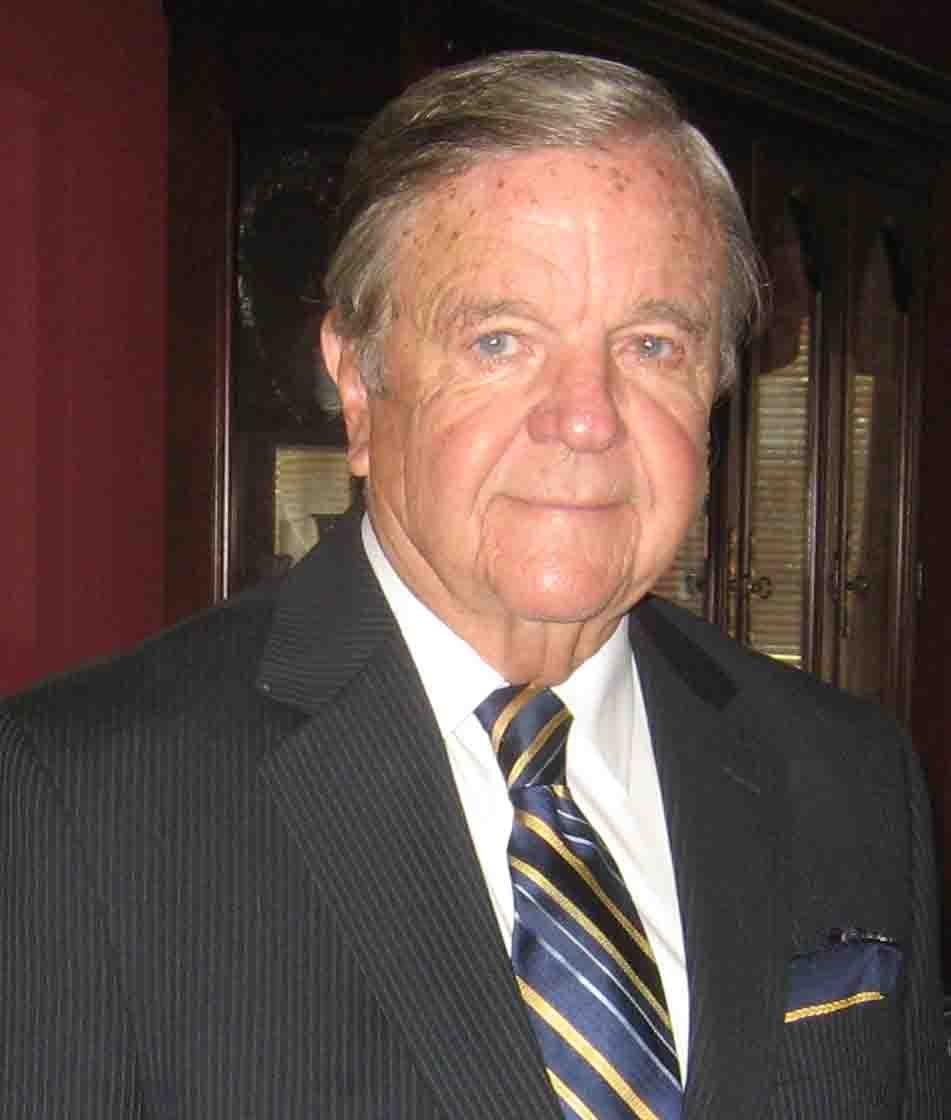 Charles Franklin "Bud" Myer, Jr.1932-2016
Charles Franklin "Bud" Myer, Jr. went to be with his Lord on Dec. 22, 2016.
Born in McGhee, Ark., he was 84. He attended Abilene Christian University in Texas and graduated cum laude from Harding University in Searcy, Ark. He continued his education at Harding School of Theology, John Hopkins University, and Yale University and earned a Ph.D. from the University of Pennsylvania.
Dr. Myer served as academic dean and taught biblical languages at Northeastern Christian Junior College in Villanova, Pa. He served NCJC for 30 years, where he mentored and encouraged many students. He taught in Vienna, Austria; Kiev, Ukraine; Budapest, Hungary; Prague, Czech Republic, and other European countries.
While living in the Philadelphia area, he served as chairman of the Main Line Chamber of Commerce, helping the organization to earn its national accreditation. Dr. Myer also served on the boards of the Philadelphia Chamber of Commerce, the American Red Cross and two Christian camps.
Dr. Myer made more than 40 mission trips to locales including Trinidad, Grenada, Honduras, Mexico and Austria. In his most-visited country, Lithuania, he co-founded Camp Ruta with Danny Dodd. The Christian summer camp is now in its 21st year. Since moving to Pensacola, Fla., he has served as an elder of the Gateway Church of Christ. He also preached for the Warrington Church of Christ in Pensacola until the end of August 2016.
Dr. Myer is preceded in death by two sons: Lewis (1961) and Steven Douglas (2013). He is survived by Eva Walker Myer, his wife of 62 years; son Charles Franklin Myer III of Dallas; daughter Melinda Myer (Steven) Gardner of Atlanta; and a foster son Quang Nguyen of Orange County, Calif. He is also survived by grandchildren Chay Armstrong, Morgan and Franklin Myer IV, Garret and Gaines Myer, Meigan and Kaity Gardner.
David Worley, Jr.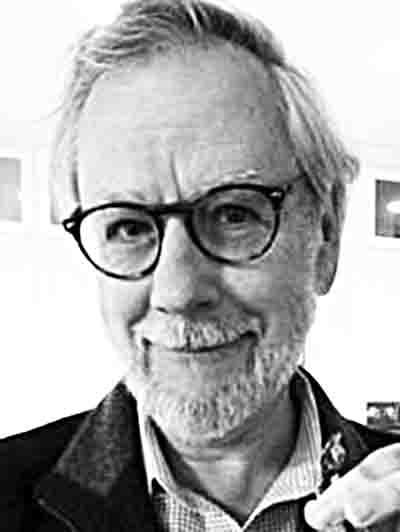 David Worley, Jr.1949-2017
David R. Worley Jr. fell into a sweet sleep in the Lord Jesus on Feb. 9 and was buried in a private family service to await the resurrection of the body. A memorial was held Feb. 18, at the meeting place of the Brentwood Oaks Church of Christ in Austin, Texas.
David was born (first creation) in Lubbock, Texas, to David and Iva Lea Worley on Nov. 18, 1949, and was baptized into Christ (new creation) on Feb. 12, 1964, in Fort Worth, Texas.
David was a member of five congregations: Meadowbrook in Fort Worth, Texas; Woodlawn and Minter Lane in Abilene, Texas; Whitney Avenue in Hamden, Conn.; and Brentwood Oaks in Austin, Texas. He served in planning assemblies, organizing and teaching classes and in various supervisory and ministry works.
The Father above provided David with three faithful sons-in-law: Les McDaniel, Matthew Peterson and Chris Coggin for his three wonderful daughters: Heatherly, Christiana and Elena, who were blessed to have a wonderful mother, Melinda. David prayed for his four grandsons: Owen, Jude, Samuel and Lincoln and six granddaughters: Jane, AnnaLee, Neva, Addie, Gracie and Cailin.
David was blessed with sisters Janet (Dick) Drake and Gay Barton, and brother Brock (Joyce) Barton; with nieces: Sara Black, Karen Barton, Eleanor Hancock and Danielle Daugbjerg; and nephews: David (Laura) Hancock and David, Dain and Damon Drake.
Many people were provided houses and apartments by David. He encouraged, taught, equipped and nurtured believers and congregations in Russia, the South Pacific and the U.S. David served as chair of the Christian Resource Center in St. Petersburg, Russia. David had special concerns about how believers listened to the radio (and experienced entertainment). He urged believers to learn to sing the Psalms. He also was concerned about the effects of the nature and nurture of sports upon God's dedicated people.
David served in the academy and in business. He was a graced teacher. He had been president and chancellor of Austin Graduate School of Theology, chair of Brentwood Christian School and a supporter of faithfulness at Abilene Christian University. He was a financial investor, with his priority to help trustworthy friends start and sustain businesses — whether in health care, energy, media, transportation, education or the arts. David was president of the family office Thelese Management. David chose the name "Thelese" from a passage in James that expresses the contingency of all business upon the Lord's willing (thelese) and His breath.
David relies, as do we all, on the mercy of God the Father of our Lord Jesus Messiah. David learned to express grace to all whom he met. He awaits the resurrection, buried in Austin, Texas, until the Lord Jesus returns to judge, awaiting the inheritance of the saints in light, the new heaven and the new earth, to the glory of God the Father.
Maxine Cudd
92 — Jan. 12.
Edmond, Okla. 
Nelda Roberson
76
Abilene, Texas
Memorial/Honor Gifts

The Christian Chronicle appreciates and acknowledges a generous gift received in memory of Luke and Vonna Thomas.

Entries should be submitted to [email protected] or call (405) 425-5071. Rates and guidelines are available upon request (credit card preferred).