Birthdays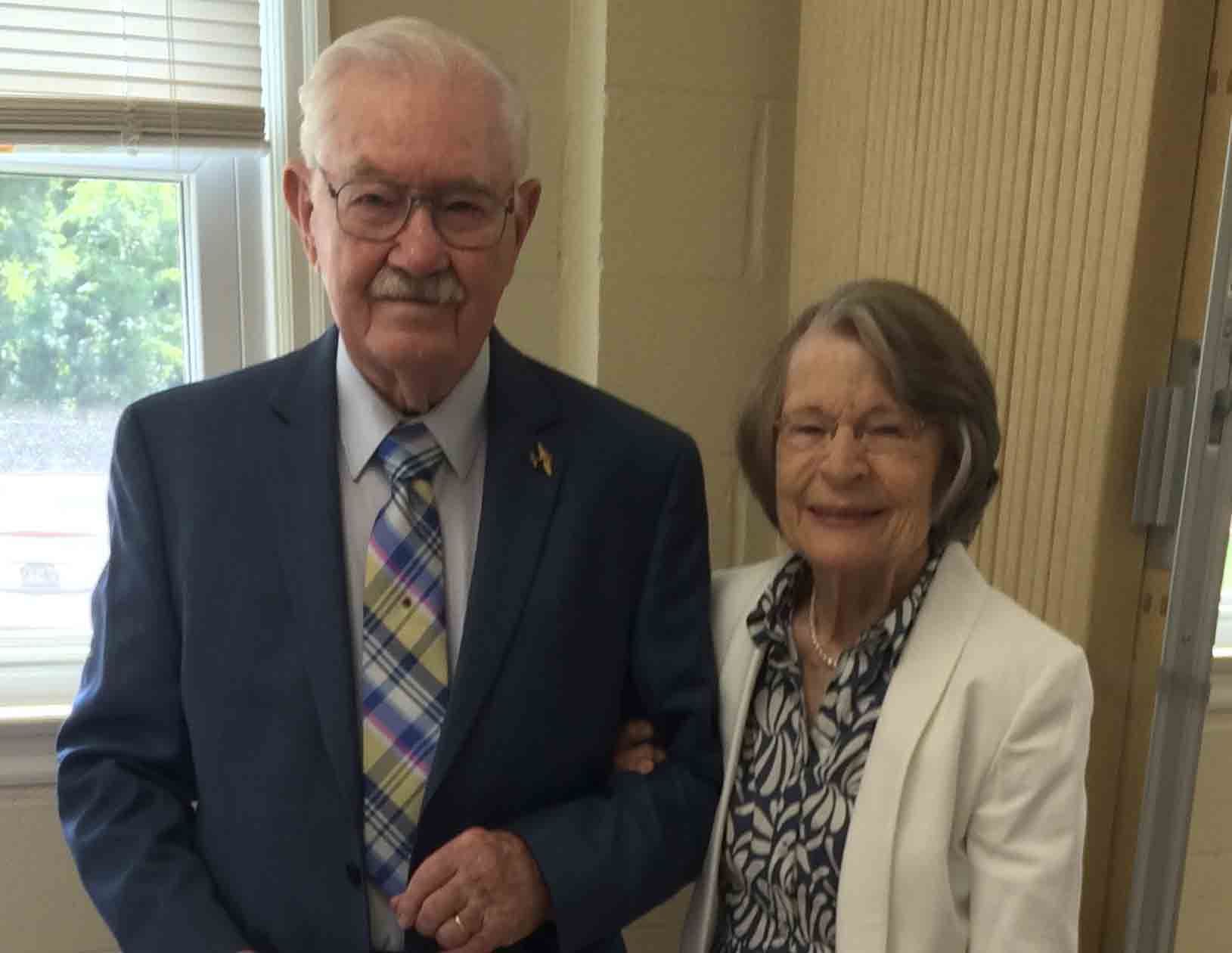 Charles and Peggy Moore
Charles and Peggy Moore
90th and 87th birthdays
71st Anniversary
Charles and Peggy Moore had lots to celebrate in the month of July. Charles celebrated his 90th birthday on July 7. Peggy celebrated her 87th birthday on July 18, and they celebrated their 71st wedding anniversary later in the month. What an exciting time!
Charles began preaching in 1950 in Loving, N.M. He and Peggy served with churches in New Mexico, Oklahoma and Montana until 1963 when, supported by the College Church of Christ in Abilene, Texas, they moved to Newark, Del., to work with the small group meeting there. They continued with the Newark Church of Christ for almost 50 years until retirement. During that time, Charles served for a number of years as an adjunct professor at Northeastern Christian Junior College and superintendent of Aletheia School in Newark. Charles preached at Newark on July 24.
The Moores have seven children, 20 grandchildren, 20 great-grandchildren, and one great-great-grandchild. Charles and Peggy live with daughter Rebecca and her husband Mark at 4794 Bayfields Rd., Harwood, MD 20776. Phone: 410-980-0105. Email: [email protected].
97th: Trudie Wright , Livingston, Texas.
96th: Mary Avella Wallace Bruce , Union City, Tenn.Anniversaries

Donald and Jewel Canady Donald and Jewel Canady  
70 years
Donald and Jewel were married on July 5, 1946, at the home of Carroll Bailey, a local evangelist and friend in El Dorado, Ark. Donald is the son of the late Emon and Ruth Tatum Canady. Jewel is the daughter of the late Bud and Ada Sumners Goodson. They were never blessed with children but have been a very special blessing to many nieces and nephews. Donald retired after working 47 years in the local banking industry. Jewel retired from Southwestern Bell after 42 years of service. They spent their early years of marriage as members of the Block and Hardy Church of Christ.
On Aug. 21, 1955, they were among 83 people present as charter members of the College Avenue Church of Christ in El Dorado and are active members there today. Donald has served as treasurer and a Bible school teacher, and Jewel taught first grade in Sunday school for more than 25 years.
Thomas and Dorothy Olbricht Thomas and Dorothy Olbricht  
65 years
Thomas and Dorothy Olbricht celebrated their 65th wedding anniversary on June 8, 2016.
The celebration was held at the Nashua, N.H., Church of Christ after services on Sunday, June 12.
Landon Saunders, David Fleer and John York were there to celebrate with the rest of congregation.
The Olbrichts live in Exeter, N.H., and have five children, 12 grandchildren, and one great-grandchild.
Tom Olbricht has been a minister in the Churches of Christ for almost 50 years, serving as an elder for the past 20. For nearly 45 years he has taught or administered at the University of Iowa, Harding University, the University of Dubuque, Pennsylvania State University and Pepperdine University, teaching more than 2,000 students who have gone on to become ministers, missionaries or university professors. A scholars conference was created in 1981 under the direction of Dr. Thomas H. Olbricht, Distinguished Professor Emeritus, Pepperdine University, and has since been hosted by several universities associated with Churches of Christ. The conference calls together scholars from a wide variety of disciplines in the liberal arts, sciences, business, law, education and medicine to develop their own academic research and to reflect on the integration of scholarship and faith.
Kevin and Shirley Ramsey Kevin and Shirley Ramsey  
60 years
Kevin and Shirley (Orange) Ramsey will celebrate 60 years of marriage on Aug. 18, 2016. They were married in Youngstown, Ohio, in 1956 after meeting at Youngstown State College in 1953, where Kevin graduated with an accounting degree. He also earned a juris doctorate from the University of Akron.
Kevin served in the Army and retired from the Timken Company as the corporate treasurer, corporate secretary and vice president of finance. Shirley graduated with a bachelor's in education from Youngstown State College and earned a master's in education from Westminster College. She taught grade school and then lovingly reared their children.
Kevin and Shirley worship with the North Canton Church of Christ in Ohio, where Kevin has taught an adult Bible class since 1963. Shirley taught primary Bible classes for 65 years. They also are active volunteers for the congregation's food and clothing bimonthly giveaway ministries.
Kevin served 40 years on the Ohio Valley University board of trustees, including 26 years as the board president. Shirley is an inaugural member of the Stepping Stones for Ohio Valley University, serving as president of the Canton Chapter in 1981.
Kevin also has served as a member of The Christian Chronicle board of trustees for 13 years.
Their children include Janice (Kirby) Sweitzer of Canton, Ohio, and Kent (Tam) Ramsey of North Canton, Ohio. Their grandchildren are Clint (Emily) Sweitzer, Joel (Annie) Sweitzer, Keith Sweitzer, Jay (Jessica) Ramsey, Mitchell Ramsey, Cecelia Ramsey and Heather Ramsey. They have one great-grandson, Benjamin Ramsey. Their children and grandchildren attended Christian colleges.
Kevin and Shirley's address is 195 Creekside Circle NE, North Canton, Ohio 44720, and their e-mail address is [email protected].

Eddie and Reba Faye Shewmaker
Eddie and Reba Faye Shoemaker
70th
Paragould, Ark.
Gerald and Mary Nell McCoy  
65th
Haskell, Texas.
Bob and Evelyn Rigdon  
63rd
Fort Walton Beach, Fla.
Memorials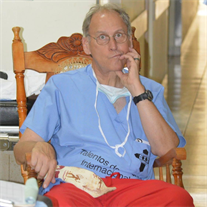 Al Jones
Harry Alex "Al" Jones
1949 — 2016
Dr. Al Jones (May 26, 1949 — May 15, 2016) was born in Nashville, Tenn. He attended Freed-Hardeman College, Memphis State University, the University of Tennessee Medical School and Vanderbilt University Medical Center, with residencies in pediatrics and anesthesiology.
Later in his career he participated in 30 medical trips to Guatemala and Nigeria, recruited many coworkers from Laramie, Wy., to go with him, and was a board member of the International Health Care Foundation/African Christian Hospitals in Searcy, Ark. He leaves his wife Peg (Lord), three children: Eric Jones, Elizabeth Jones and Laura Jones, and one granddaughter, Cairo Jones.
Irene Morgan Irene Morgan
1929 — 2016
Irene Morgan, 86, of Benton, Ky., passed away on July 13. Morgan and her husband, Bill, helped found the French African Christian Education Foundation and funded the Benin Bible Training Center, which trains African preachers.
Jenet Springer Garner Jenet Springer Garner  
84
Florence, Ala.
June 12.