For Fiction Fans
The Friends of Jesus

Karen Kingsbury.
The Friends of Jesus
. New York: Howard Books, 2015. 240 pages. $19.99. 
Bestselling author Kingsbury turns her pen to biblical fiction, offering six stories that reveal how getting to know Jesus changed the lives of Simon the Leper, Martha, Jairus, Mary Magdalene and Peter. 

More Christian fiction: James L. Rubart's latest novel, The Five Times I Met Myself
, tells of a man who is given the chance to meet himself as a younger man and change his life's course. 
For young adults

The Chase

Kyle and Kelsey Kupecky. The Chase: Trusting God with Your Happily Ever After
. Ada, Mich.: Revell Books, 2015. 192 pages. $14.99. 
This married couple offers a dating guide for Christian women, sharing their own story of how they met under circumstances orchestrated by a good God. 

For humor and honesty: All Groan Up: Searching for Self, Faith, and a Freaking Job!
 millennial author Paul Angone encourages twentysomethings to find their "signature sauce," that one special thing they can offer the world.
FOR INSPIRATION
Bible Verses
100 Illustrated Bible Verses
. New York: Workman Publishing Co., 2015. $12.95.
This book will appeal to visually oriented people who will enjoy framing these images or using them for meditation on God's Word. Or frame the images yourself for many inspirational gifts. 

More for creative types: Who says coloring books are just for kids? Check out Beauty in the Bible: Adult Coloring Book
 by Paige Tate. The book includes a set of gel pens and colored pencils. 
for PRAYER warriors
Battle Plan for Prayer

Stephen and Alex Kendrick. The Battle Plan for Prayer: From Basic Training to Targeted Strategies . Nashville, Tenn.: B&H Books, 2015. 208 pages. $16.99.


This companion book to the film "War Room" reminds Christians that prayer is a first line of defense, not a last resort. Other inspirational gifts include DVDs of recent Christian films including "Do You Believe?" and "Old-Fashioned." 

For readers who enjoy memoirs: The soldier featured in the film "American Sniper" is the subject of A Warrior's Faith: Navy SEAL Ryan Job, a Life-Changing Firefight, and the Belief That Transformed His Life
 by Robert Vera. The book explores the life Job lived after he was shot in Afghanistan. 
FOR CHILDREN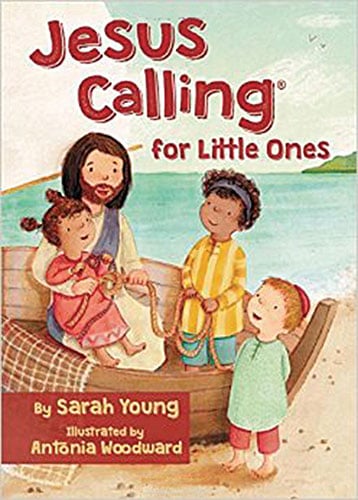 Jesus Calling for Little Ones

Sarah Young. Jesus Calling for Little Ones
. Nashville, Tenn.: Thomas Nelson, 2015. 26 pages. $8.49.  
Following the success of "Jesus Calling
," Young presents a board book for preschoolers to begin learning of God's presence in everyday life. 

A personalized gift:
Young children will enjoy
My Little Book of Blessings
, available from
ISeeMe.com
, which can be customized to include children's names and the names of friends and family members for whom they might pray. 
FOR WOMEN
Seven Women

Eric Metaxes.
Seven Women: And the Secret of Their Greatness
. Nashville, Tenn.: Thomas Nelson, 2015. 256 pages. $26.63.
Metaxes, bestselling nonfiction author follows up his successful "Seven Men: And the Secret of Their Greatness," with biographies of well-known women of faith including Joan of Arc, Mother Teresa and Rosa Parks as well as lesser-known women. 

More on prayer: Women might also appreciate Fervent: A Woman's Battle Plan to Serious, Specific and Strategic Prayer
 by Priscilla Shirer, which guides women in praying over areas such as their passion, focus, identity and family. Shirer encourages women to write out their prayers. 
FOR BIBLE STUDY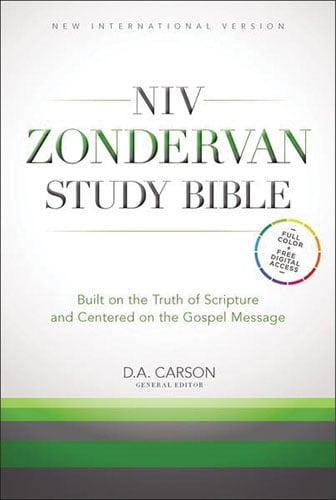 Zondervan Study Bible

D.A. Carson, editor. NIV Zondervan Study Bible
. Grand Rapids, Mich.: Zondervan, 2015. 2,912 pages. $49.99. 
This massive Bible is almost a commentary set combined with Scripture. Each book's introduction and notes were written by a different scholar, and it includes 28 articles on theological topics such as mission, justice and shalom (peace). Another new study tool is the NKJV Journaling Bible®
 from Holman Bible Staff, which includes lined margins for note-taking, prayers and questions.