Fragmented churches need Proverbs' wisdom
---
We must never confuse image with character. 
Dave Bland, professor of homiletics at Harding School of Theology in Memphis, Tenn., and minister at White Station Church of Christ, has written a book that turns the clock back to an age when character — not image — defined the individual.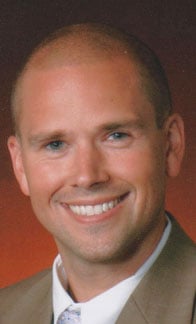 In Print | Matthew Morine 
"Proverbs and the Formation of Character
" moves past the feel-good methodology of society to the be-good virtues of Proverbs. It is the culmination of 20 years of study and reflection. 
And it is one of the most needed books in the church today.
Proverbs is difficult text to study. The book jumps from wisdom saying to wisdom saying with little focused attention. 
Bland wades through Proverbs' pithy sentences to give his readers an accessible work of wisdom, using the paradigm of character formation. He organizes the wisdom into topics such as language, wealth, parenting, honesty and community. He highlights how the proverbs speak into these areas for personal growth. 
At the core of Proverbs (and Bland's book) is the sages' concern for the youth. The foundation of "Proverbs and the Formation of Character
," Bland writes, is that "the person who controls the self accomplishes more than the one who controls others."
One of the strengths of the book is its cultural relevancy. Instead of a mere commentary on the Proverbs, Bland has a conversation with the current wisdom and practices of this world. He highlights our culture's fascinations with cultivating image instead of character. He discusses current trends in education and psychology. Over and over he writes about modern parenting practices and allows the wisdom literature of the Jews to reinforce and to critique modern-day styles of childrearing.  
Another strength is focus on life's tensions. The book is balanced in its wisdom, because this is the nature of the Proverbs themselves. Instead of the trite wisdom of modern parenting books, this book notes the vast application of parenting practices. Anyone with children will know that each child is different and the styles of parenting them will be diverse. 
Bland's insights are nuanced. He writes, "Most often, individuals carelessly use proverbs to oversimplify complex issues. They use proverbs to express the 'definitive statement' on a subject …" 
Throughout the book, he highlights individual topics and traces the wisdom provided on each throughout the book of Proverbs. True wisdom is knowing when to apply advice in a situation. It is larger than choosing between right and wrong. Wisdom is learning to navigate the gray. Applying Proverbs helps one develop a value scale. 
As Bland writes, "The sages were not shackled to a fixed way of evaluating experiences. Choices are not always between good and evil. Often, as in the 'better' proverbs, the choices are between good and better."
This is a needed book in modern America. Often such volumes are geared toward one segment of our society, but this book transcends age brackets. It should be read by every parent and teen in the church and would be ideal for intergenerational classes. 
In our fragmented churches, the wisdom in this text can inspire all ages to exalt generational wisdom together.  
Proverbs 13:20 states, "Whoever walks with the wise becomes wise." Reading this book is a metaphorical walk with a wise man, rewarding in its own right.   
MATTHEW MORINE is pulpit minister for the Church of Christ in Castle Rock, Colo., and earned a Doctorate of Ministry from Harding School of Theology. He has written a book titled "A Mountain Moving Faith
" and is a frequent contributor for Gospel Advocate.