For one Navajo, a long journey home
---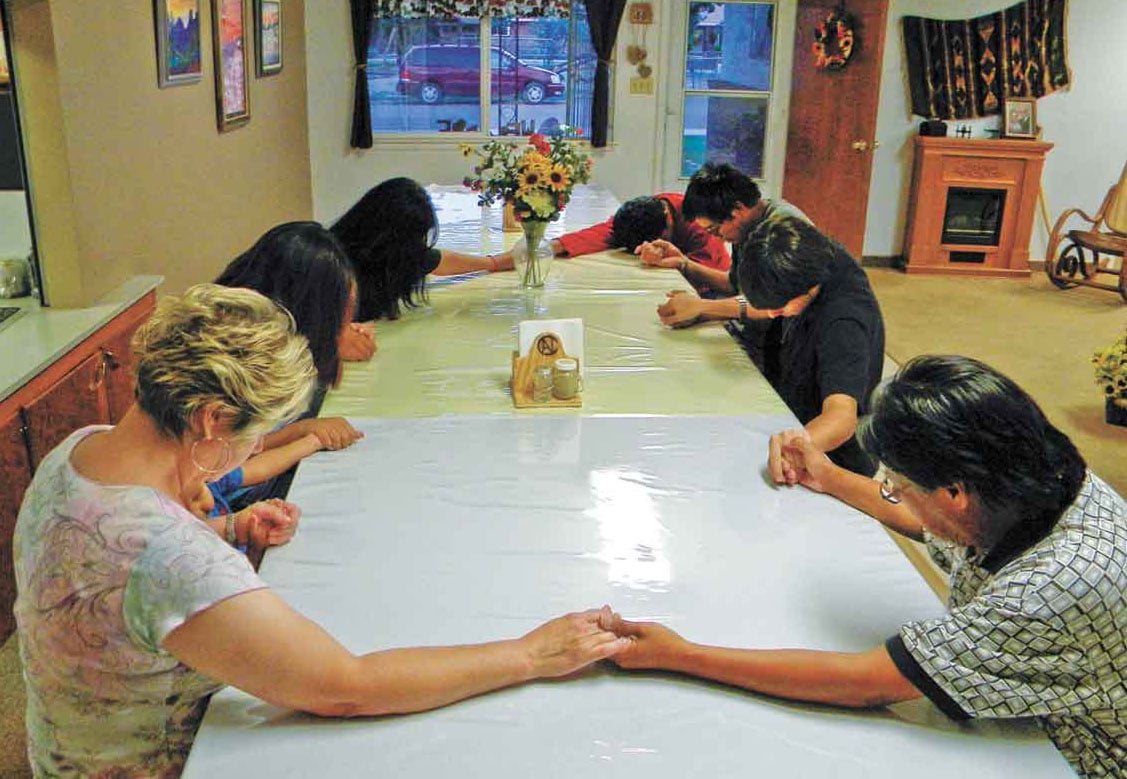 New on
The Christian Chronicle's
website:
GALLUP, N.M. — It's past 9 p.m. on a Sunday when Norman Chee Atchison, a housefather at Manuelito Navajo Children's Home, goes to tuck in 3-year-old Monica.
When Atchison and his wife, Cathy, step into Monica's room, they find her and two older girls on the floor playing.
"Girls! You're supposed to be showered and in bed already, lights off," Cathy says, reminding them of school in the morning.
The white hair bow and blue denim dress that she wore to church that night replaced with purple pajamas, Monica crawls under the covers beside a stuffed Mickey Mouse that shares her pillow.
Norman kneels beside her bed and prays, as he does every night.

And he smiles, ever cognizant of the remarkable faith journey that brought him back here — to this patch of desert and mountain terrain where he was raised — after what seemed like a lifetime away.

"When I graduated from high school, I said I was never going to come back to Gallup," said Norman, 49, a full-blooded Navajo Indian who saw no future for himself in a land of broken dreams.
"I guess the good Lord had other plans."
Read the full story.