Chronicle blog reaches a milestone
---
OK, so maybe it's not a major milestone.
But a month ago today, The Christian Chronicle launched this news blog — part of an effort to improve our online presence, better serve readers and fulfill our mission of "informing, inspiring and uniting Churches of Christ."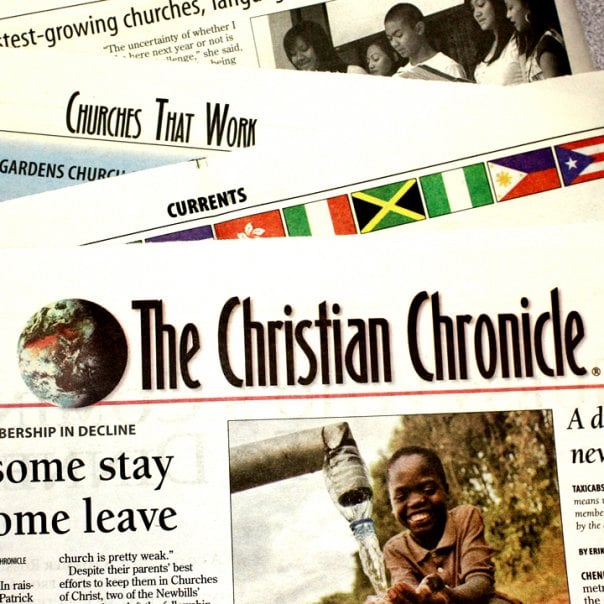 This is our 60th post since the blog went live April 28.
Admittedly, my colleague Erik Tryggestad and I are learning as we go — both in terms of what to blog about and how to balance our time. You may have noticed that the pace of posts slowed down the last week or so. That's because we were busy wrapping up our July print edition.
But if you're just now tuning in to the blog, here is some of what you missed:
• Videos and guest posts on the flood that devastated the Nashville, Tenn., area.
• A video interview with Lynn Anderson on his battle with lung cancer.
• Interviews with major-league baseball players Josh Willingham and Brad Ziegler, both faithful Christians.
• Videos and interviews at "The Ascending Voice II" a cappella music symposium at Pepperdine University.
• News on more churches canceling Mexico mission trips amid concerns about border violence.
• Inspiring reports on a fund-raising effort to benefit children who live at a Honduras garbage dump.
• And much, much more.
Thank you for reading and please don't hesitate to share your feedback and suggestions.
To avoid missing a single post, sign up to receive daily e-mails of all our blog posts.
Feedback

Congratulations Booby & Erik! Keep up the good work.

R Fox

May, 29 2010

Thank you. I get the Christian Chronicle by mail but enjoy seeing
it on Facebook also.

Barbara R Howard

May, 29 2010

This blog is the best idea you've ever had!! Very informative…

Chrisch

May, 30 2010