Authors From Churches of Christ – June 2014
---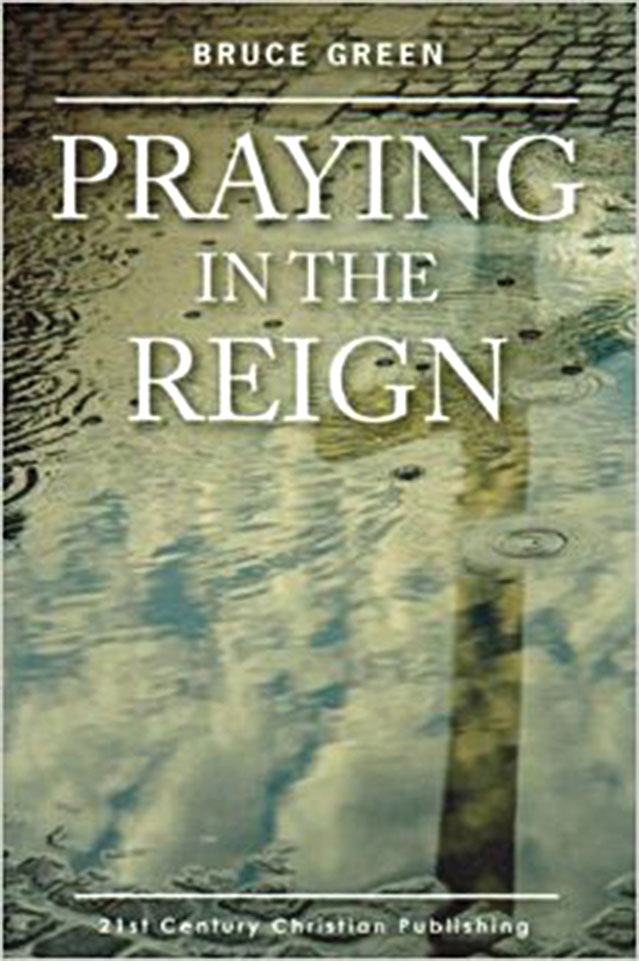 PRAYER / DEVOTIONAL
Bruce Green. Praying In the Reign
. Nashville, Tenn: 21st Century Christian Publishing, 2013. 153 pages. $11.99.
A minister for the 10th Street Church of Christ in Opelika, Ala., Green offers an in-depth study of the Lord's Prayer.
He divides the prayer into seven sections and examines the significance of Jesus' wording for Christians' spiritual lives today. Each section has four to seven short studies, followed by questions for reflection, making this a good book for short devotionals.
Ron Clark. Jesus Unleashed: Luke's Gospel for Emerging Christians
. Eugene, Ore.: Cascade Books, 2014. 221 pages. $25.
The second book by Clark, minister for the Agape Church of Christ in Portland, Ore., delves deeply into the book of Luke and encourages Christians to reach out to oppressed peoples, just as Jesus did.
The Agape church specializes in outreach to the addicted, homeless and those struggling with same-sex attraction, giving Clark plenty of credibility and contemporary stories to weave into the narrative.
Uduak Afangideh. Sister to Sister: Inspiring Stories of An Extraordinary God Transforming Ordinary Women Today

. Seattle: CreateSpace Independent Publishing, 2014. 172 pages. $14.99. 
A biology professor at Faulkner University in Alabama, Afangideh speaks to women at gospel meetings across the U.S. and in her home country of Nigeria. In her travels, she has collected stories of women letting God work in their lives. In this book, she shares those stories to encourage and inspire women.
Each of the 12 chapters concludes with discussion questions and space for journaling answers.
(See our Dialogue with Afangideh and her sister and fellow Faulkner professor, Idongesit Mkpong-Ruffin.)
BIBLE STUDY
Michael Whitworth. Living & Longing for the Lord: A Guide to 1-2 Thessalonians
. Bowie, Texas: Start2Finish Books, 2014. 193 pages. $14.99. 
Whitworth, preaching minister for the Carter Lake Road Church of Christ in Bowie, Texas, writes exegetical (explanatory) Bible study books, this one focusing on Paul's letters to the Thessalonians.
The theme of these epistles, according to Whitworth, is living daily life in anticipation of Christ's return. He presents scholarly research in a conversational manner. Each chapter concludes with "Talking Points" to help readers meditate and apply the Scriptures.
DIVORCE and REMARRIAGE
Weldon Langfield. The Truth About Divorce and Remarriage: A Politically Incorrect View of Marriage, Divorce, and Remarriage in Today's Church
. Bakersfield, Calif.: Weldon Langfield Publications, 2013. 159 pages. $21.95. 
Langfield examines Hebrew and Greek Bibles and analysis from scholars and Church of Christ ministers to argue that there are situations in which remarriage is scripturally acceptable. Longtime minister Jim Woodroof and Gospel Advocate writer Charles Hodge have endorsed this work. 
MEMOIR
LaVern Vivio. Jesse: A Story of Redemption.

Nashville, Tenn.: Tekton Publishing, 2013. 168 pages. $12.99.
Lipscomb University graduate and Nashville radio personality "U-Turn LaVern" shares the true account of her lifelong friend, Jesse. Beginning in western Kentucky, Vivio weaves a folksy story of an enduring, encouraging and supportive friendship.