Wiggles, fidgets and buddies
Church can be overwhelming for children who have special needs. Experts suggest equipment and techniques that can help churches be more inclusive.
---
Taft Lawrence loves to go to Bible class, but that hasn't always been the case.
Read more stories in our ongoing series, including features on Christians caring for aging parents and loved ones with medical needs.The songs, activities and interaction with other children can, at times, be overwhelming for the 5-year-old, one of 3.5 million Americans living with autism spectrum disorder. The simple input he receives through his senses — sight, sound, smell, taste and touch — can, with little warning, become a harrowing experience.
"Sometimes, if Taft was too overwhelmed or anxious to be in his class, we would have to stay home with him or be alone in an empty classroom caring for him during that time," said his mother, Miranda Lawrence. "He's too old for the nursery. There wasn't a place for him."
Taft Lawrence, age 5, spends time with his buddy, Natalie Reed, during Bible class. (PHOTO BY MIRANDA LAWRENCE)Taft isn't alone. Autism, one of the fastest-growing developmental disorders in the U.S., affects one in 68 children, according to the advocacy group Autism Speaks.
In surveys of parents of children on the autism spectrum, more than half report they have kept their child from participating in religious activities because the church didn't provide adequate support. It's not just those who have an autism spectrum disorder, but there are a number of others with varied abilities who may also find the atmosphere overwhelming.
"Church is one of the most over-stimulating places. … Think of all the smells, perfumes, coffee," said Jill Jones, who directs preschool programs for the Memorial Road Church of Christ in Oklahoma City, where Taft and his family worship.
Add to that the massive crowds of people moving from Bible class to worship, and it's easy for families of children with special needs to feel forgotten among the church's 2,200 members, said Stephanie Langley, the church's coordinator for children's education. But "we want them here," Langley said.
'SHOW THEM THEY'RE WELCOME' The Memorial Road congregation recently invited child development expert Barbara J. Newman to host a workshop for area churches on effective ministry for children with special needs and their parents.

Barbara Newman talks with a group of parents, educators and ministry leaders about how a church can be more inclusive to those with varied abilities. (PHOTO BY CHELLIE ISON)
Newman, who has concentrated study in the field of autism spectrum disorder, works with the CLC Network, sometimes called the Christian Learning Center. The Wyoming-based nonprofit promotes the development of people with a variety of abilities and disabilities to live as active, integrated members of their communities.
Children with special needs — just like all children — are "image-bearers of God who are dearly loved by him," said Newman, who has worked in special education for more than 30 years.
After hearing story after story of families turned away from churches, she felt God calling her to do something to help.
"I had so many students that were asked to leave their church," she said. "I thought, 'How can they be included seven hours a day in a Christian school, but they somehow could not survive or be able to hang out for 45 minutes in Sunday school?'"
Families of children with special needs simply want to find a place where they can worship God — a place where their children are welcome, Newman said.
"I think one of the beautiful ways we can show them they're welcome is by the equipment we stock in our children's ministry closets or rooms," she said.
That equipment may include "wiggle cushions," "fidget pencils" or simple weighted items children can hold in their laps. Giving them outlets for their anxiety can help students focus and become engaged in Bible lessons.
THE BLESSING OF BEING A BUDDY
A "buddy system" also helps congregations keep children with special needs in the classroom, Jones said. The Memorial Road church assigns one buddy to stay alongside each special-needs child during Bible class.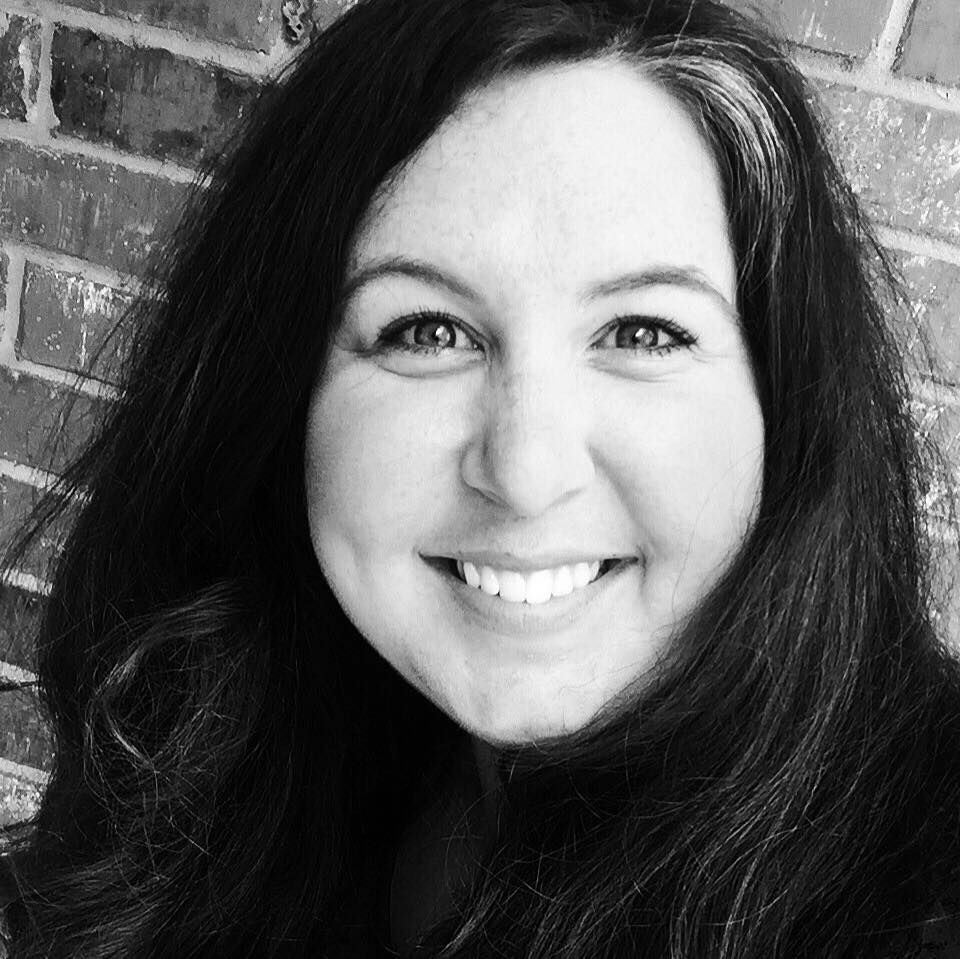 Natalie Reed
"You don't have to have a degree in special education," said Natalie Reed, who serves as a buddy for Taft and one other child. "You just have to have the heart to serve and the willingness to sit with and help the children in Bible class."For Taft, the program is a welcome resource, his mother said. It allows her and her husband, Jeffrey, to attend their own Bible class."It's good for Taft to have that independent time from us, because he requires our full-time supervision and attention," Miranda Lawrence said. "To get that focused, adult time is so important for us. To be able to talk about our situation with other adults and have the support and prayers of other people is vital."
Taft and Reed sit together every week.
"It takes Taft a while to form that connection and bond so that he trusts the person," his mother said. "Consistency is important for him, and routine is important for him."
A timer, a wiggle cushion, a streamer and putty are among the various items Barbara Newman says congregations should consider having available. (PHOTO BY CHELLIE ISON)
Reed said this is a ministry toward which she's felt God calling her for years and one she would encourage others to consider helping with.
"The families I have met through this ministry have meant more to me and touched my heart more than words can express," Reed said. "I may have signed up to help them, but God has used them to bless and help me more than they know." Click here to read more of what Natalie Reed has to say about her role as a buddy and why she encourages others to do the same.
FINDING A CALMING PLACE
As Sunday morning Bible classes end, Jones said, "we wanted to provide something for those parents who were just walking out the door because they didn't feel like they could make it through service."The answer: a sensory room. It's a calming place with lights that dim, special toys and centers, a small trampoline, a ball pit and soon a swing. The room has a TV that streams a live feed of the worship service."It's not a playroom," Jones said, and it's not open to everyone. Rather, it's a place where children with special needs "can come in and refocus and calm when everywhere outside it is just over-stimulating."
Sensory rooms, fidget tools and well-developed programs cost money, and Newman acknowledged that becoming more inclusive can be a challenge — especially for small congregations.
But even small, inexpensive changes over time can be impactful.
"If a parent walks in and they know their child benefits from having a particular item, that's an act of hospitality," Newman said. "It's like saying, 'You are welcome.' That's important."
For more on the CLC Network, including resources and tools you can use in your church go to their website: CLCNetwork.org
Related: •  For kings and queens with special needs, a Night to Shine
•  Young man with autism has a heart for homeless

•  'It was beautiful. It was a blessing'
•  Special needs, special children
•  Churches reach teach and baptize youths with special needs