'Who you vote for is between you and God.'
Leaders talk about upcoming election and caution Christians about their political involvement.
---
SEARCY, Ark. —
A lesser-of-two-evils doctrine — used by individuals and nations throughout history — could determine who will be the next president of the United States.
That path appears possible as many voters express equal disfavor for Hillary Clinton and Donald Trump.
'We need to be Christians first.'
But Christians shouldn't necessarily stay home on Nov. 8, said panelists who spoke during a discussion of "The Christian and Politics" during Harding University's 93rd Annual Bible Lectureship.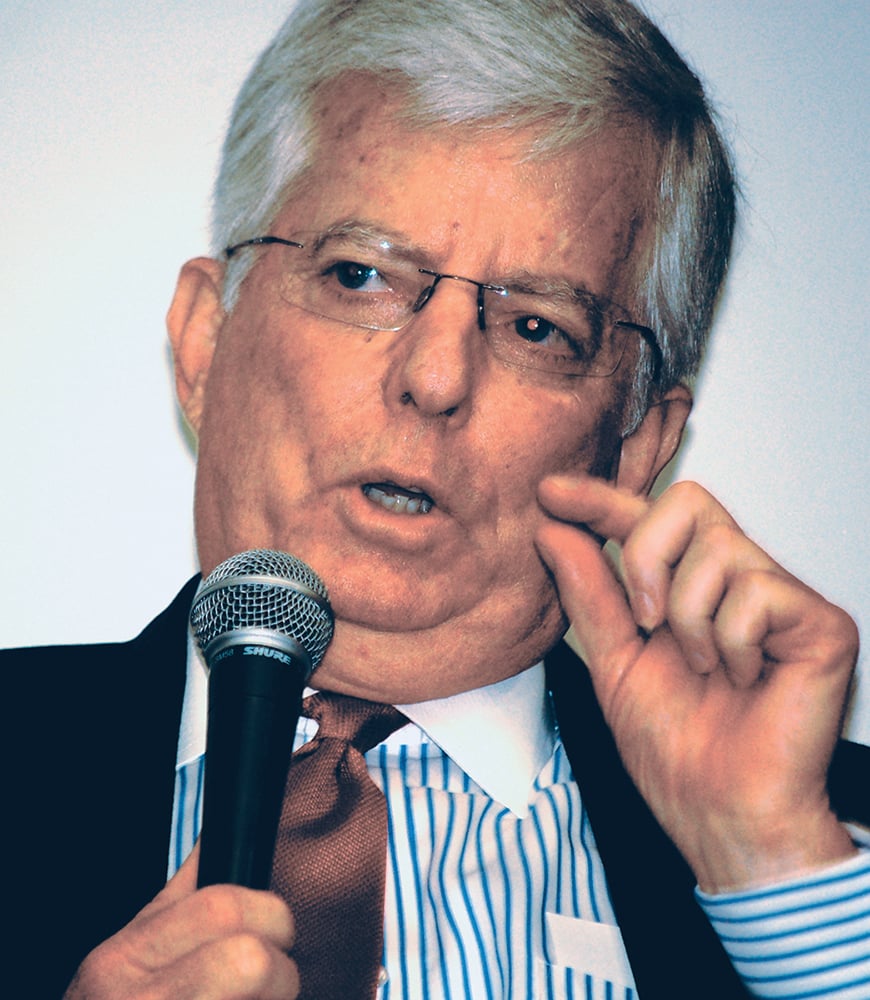 Jim Carr speaks during 'The Christian and Politics' discussion."Vote for the one you dislike the least," said Jim Carr, a senior vice president at Harding.
Carr, an elder of the College Church of Christ in Searcy, shared numbers from the Pew Research Center indicating that 54 million Americans identify themselves as evangelical Christians, yet only 24 million are registered voters — and only 14 million vote.
Carr said he has never considered himself to be a one-issue voter, but candidates' beliefs on abortion — and a justice system that, in his opinion, seems to have run amok — are important to him.
Nonetheless, "we need to keep in perspective that most of the world's problems are spiritual, not political," Carr added.
Leon Barnes addressing the crowd.Another panelist, Leon Barnes, agreed.
"The cause of Christ means far, far more than what goes on in politics," said Barnes, minister for the Central Church of Christ in Little Rock, Ark. "No matter who wins, it's not the one I would have chosen."
Referencing the first presidential debate — televised just hours after the panel discussion, Barnes said, "I don't expect either one to be honest about most things. We are wasting our time if we expect them to come out looking like Christians."
The panelists discussed issues raised by the candidates, including immigration.
"I believe a country has a right to have borders," Barnes said, "but we can't lose sight of the opportunities we have to reach people from all the world as they come here. Evangelism is the primary thing."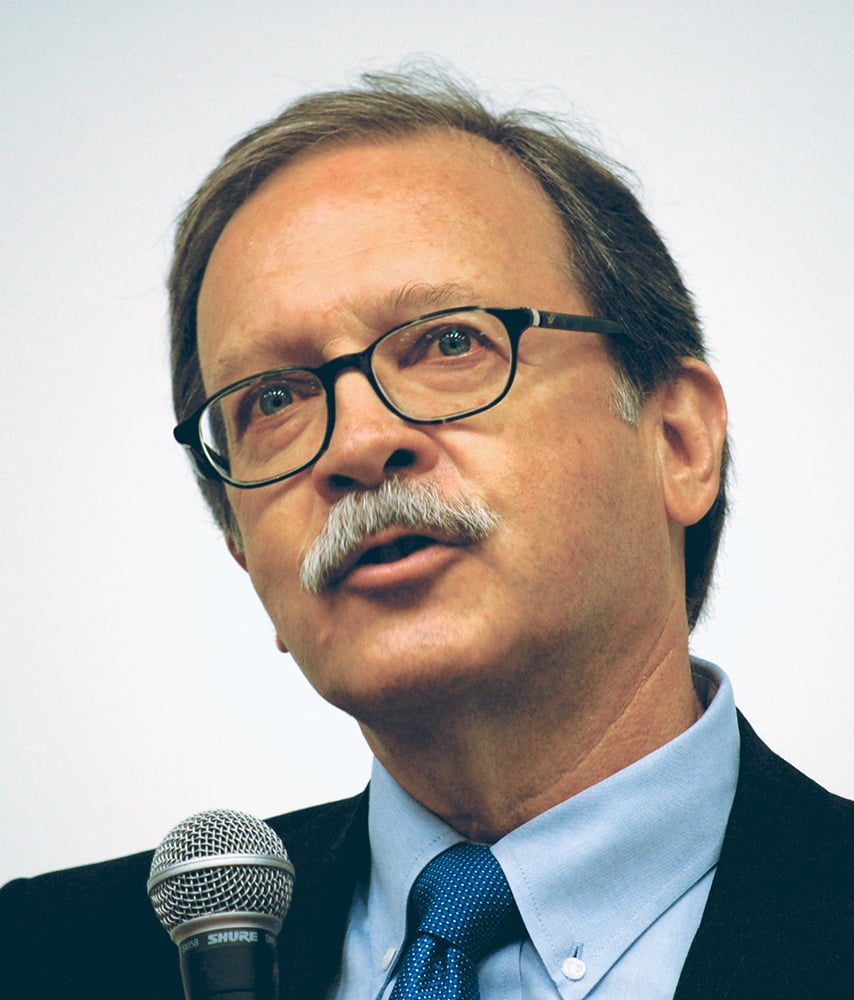 Dan Kemp takes part in the panel discussion.A third panelist, Dan Kemp, recently won an election himself. The church elder from Mountain View, Ark., is the newly named chief justice of the Arkansas Supreme Court.
The next president will appoint new justices for the U.S. Supreme Court, Kemp said. Those appointments could impact Christians across the nation and faith-based organizations, including Christian colleges and universities.
Christian office holders should not be afraid to share their faith, the panelists said, citing the personal responsibility of all believers to seek and save the lost. But they also cautioned the faithful about becoming too publicly involved in supporting candidates and political parties.
"We've had bumper stickers ripped off some cars in our parking lot," Barnes said.
"There are godly Democrats and godly Republicans," he added. "They need to be in harmony. We need to be Christians first. We should stay off Facebook with political views.
"Who you vote for is between you and God."
About 100 people attended the discussion, moderated by Noel Whitlock, minister for the College Church of Christ. The session was not recorded — unlike most other lectureship sessions — so attendees could discuss their thoughts freely.
Whitlock urged the audience to speak "the truth in love." Christians have "a spiritual kingdom, not a political kingdom," he said, and he called for civility as the panelists discussed ways Christians can participate and make a difference in politics.
His warnings on decorum were not needed.