When the instruments fell silent
---
Editor's note: Our most recent installment of Voices-only Wednesday includes a video for "There's a Stirring." 
The song got me thinking about a column I wrote for The Christian Chronicle's website nearly 12 years ago. I found the column (it has been here all along, honest) and "refurbished" it to bring it up to the current standards for our website. 
Thanks so much for all the feedback. — ET
I was raised and baptized in a Church of Christ, and I used to get a little embarrassed by our a cappella heritage. 
It's not because I disagreed. It's a powerful form of worship. I've been moved and humbled many times by the powerful union of voices in praise of our Creator.
But explaining the tradition to people outside Churches of Christ is difficult. Inevitably it's the first thing they notice about us — and it almost always leads to awkward discussions about theology and doctrine that don't focus on the Cross.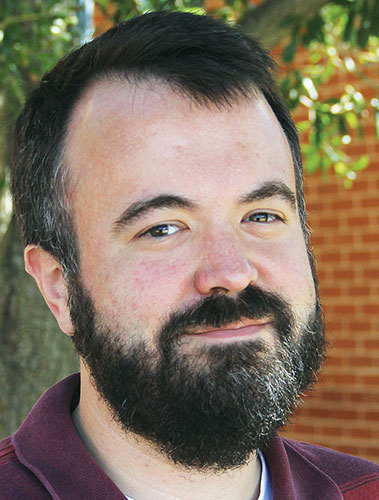 Views | Erik Tryggestad
I love our music, but it seemed to make us look "backward," I thought.
But something happened — just a few weeks ago — that has reshaped my thinking. I witnessed firsthand the power of a cappella music.
Caedmon's — on its first, independent release — did a live version of a song called "There's a Stirring" that really caught on. It's the reason many music fans hunt down the band's first album, and (I believe) the Caedmon's version was the inspiration for the a cappella version of "There's a Stirring" that's making its way into the rotation at several Churches of Christ. It's frequently requested at the congregation where I now attend, Memorial Road in Oklahoma City.
Since the success of that first album, the band has released many other contemporary Christian hits, including "Hope to Carry On" and "God of Wonders." The band rarely performs "There's a Stirring."
At OC, the band was having an "off" night because some of its equipment didn't arrive. They had to borrow amps and other equipment from the university. But the crowd was really energized, and when the band started into a sing-along version of a worship song, "Warrior," off its
"In the Company of Angels"
album, the audience sang back  — loudly.
Cliff Young, Caedmon's lead singer, took the cue and started playing "Lord, I Lift Your Name on High," which got an even louder sing-along response.
"That's right, I forgot that y'all are the denomination that doesn't use instruments, so you can really sing!" Young said. 
The audience roared.
"Let's keep singing," he said, and started playing the Rich Mullins anthem, "Step By Step." Our singing overwhelmed the band. The volume was so great that they stopped playing entirely.
"That's the most awesome thing I've ever heard," the keyboardist said.
They started to pick up their instruments, but the crowd started yelling requests for "There's a Stirring." 
"Do y'all even know that song?' Young asked. 
"YES!" we shouted.
"This isn't the right guitar for that song," 
"WE DON'T NEED IT!" 
So, Young's wife, Danielle started the song. And we took over. One of the guitarists picked up a "shaker" percussion instrument they used on the album version. Cliff motioned for him to put it down.
There we were, all of us singing as the band stood there and listened. As the song ended, the crowd transitioned into "May My Steps Be Worship."
Finally, as our voices went silent, Cliff Young said, "You make me want to change my doctrine … Almost."
A cappella music is far from a liability for churches of Christ, I realized. In fact, it may just be our gift to people who profess Christ everywhere.
The whole experience gave me a better understanding of the free agency God gives us. He created us, and we took the voices that he created and crafted our own songs of praise that we sing back to him. 
That must be an amazing feeling, hearing what your children have done with the gifts you've given them.