What do we tell our daughters about the proper role of women in church?
Christian women across the nation respond to this open-ended question from The Christian Chronicle.
---
"If your daughter (or granddaughter, niece or favorite little girl at church) asked you about the proper role of women in church life, how would you respond?"
We asked members of Churches of Christ across the nation to weigh in.
A cross section of responses:
Linda Linscomb
Manchester Church of Christ | New Hampshire

Women play a vital part in ministry, as seen often in Scriptures, and we should strive to encourage all, regardless of age.
Young girls are constantly watching and mirroring the Christian women in their lives — especially in the church. The Bible tells us what is expected of women. However, often times we read into it a "negative" connotation, or culturally oriented, and therefore use this as a reason not to reach out and minister to others.
Linda Linscomb and her husband, Park, at the meeting place of the Manchester Church of Christ in New Hampshire. (PHOTO BY BOBBY ROSS JR.)

We are taught that a woman is not to take leadership in the church. God chose men to be in positions of leadership. And men are to submit to Christ. Satan tempts men and women to rebel against the roles God has assigned to them.
We are taught to teach the younger women, show hospitality, wash feet, take care of widows, reach out to others, pray with and for our sisters, evangelize, teach others, be good examples to the young women and girls in our lives — not just our families, but also our church families.
• RELATED: Lads to Leaders debate tackles issues of women preaching
• VIEWS: As we debate gender roles, churches must encourage and energize women for ministry
Andrea D Lorick
Inner City Church of Christ | Baltimore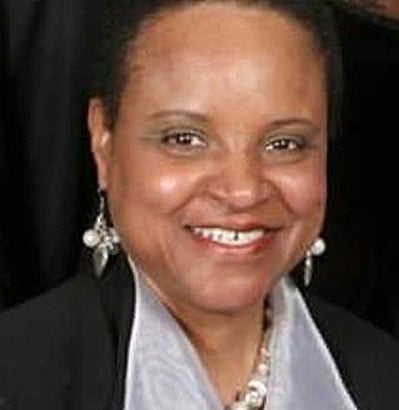 Andrea LorickIn our congregation, we have made a concerted effort to involve our young girls in learning how to pray for others, to teach and encourage others. Our diversity in gifts leads to diversity in ministry.
Women use their God-given gifts in so many ways. As teachers of the toddler and early learners classes, they introduce God's words to the next generation of Christians. Women also give comfort and aid to the other forgotten generation of the church — the elderly. It is sisters who visit the sick, lonely or just the forgotten in our pews.
The real question is not "What is a woman's role in the church?" but "What will she do with the gifts she was given?"
Claire Davidson Frederick
Woodmont Hills Church of Christ | Nashville, Tenn.

I would tell her (and I have told my own daughter) that our life as a church is an outgrowth of what God is doing via the in-breaking Kingdom of God. I would tell her that the proper role for all people in the church is to make disciples (Matthew 28:19-20) and teach the Good News of how God is making all things new through Jesus Christ (Revelation 21:5).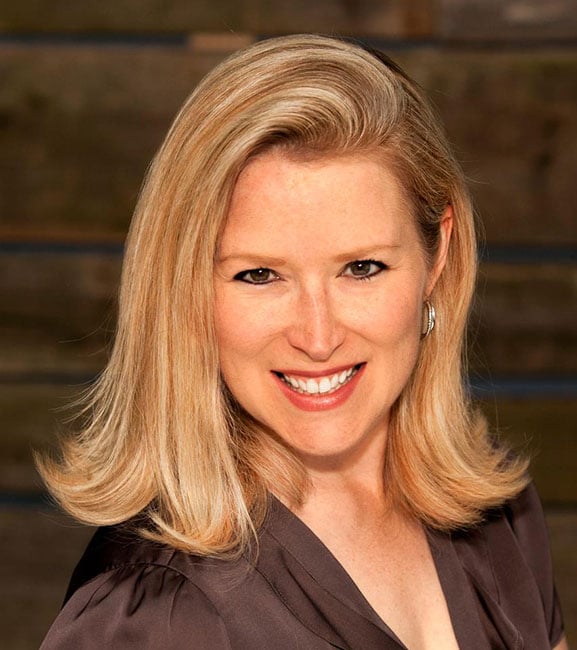 Claire Davidson Frederick
I would tell her that when the Spirit was poured out on the day of Pentecost that it was not poured out according to gender, but that God's spiritual gifting cuts across racial, ethnic, class and gender boundaries (Acts 2:17-18, Joel 2:28-29, Galatians 3:28, Col. 3:11). I would encourage her to then discern her role in the Kingdom based on her spiritual gifting and to pursue her calling to the glory of God (Ephesians 4:11-13).
I would also let her know that churches are congregationally autonomous and have a variety of ways of applying Scripture within their local contexts, such that her gifts for leading, speaking and teaching will be more welcome in some congregations than in others. I have served as a minister (from December 2011 to March 2015) and am currently a member of the Woodmont Hills church.
Norita Cox
The Crossings Church of Christ | Wentzville, Mo.

I would tell my daughter and granddaughters that, as I have studied the Bible, my view of the biblical role of women in church life has changed in the past 45 years.
As a young girl in the Church of Christ, I was more aware of what I could not do than what I could. It was made clear that the Bible taught that I could teach young children under the "age of accountability" and an occasional ladies class, if offered. In other words, as long as I was talking to a child or woman and not a man, my words were acceptable and valuable.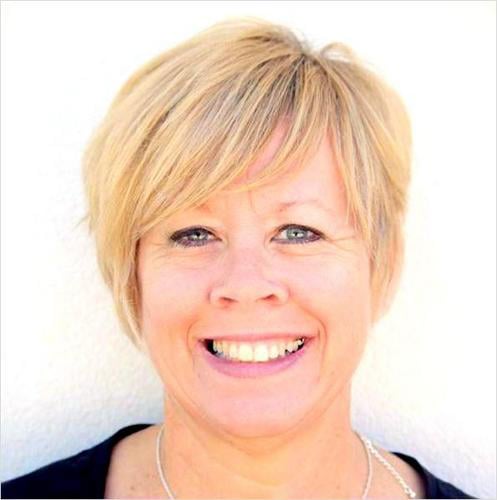 Norita Cox
There are verses (Titus 1:5-9, for example) that clearly limit my role as a female leader in the church. I cannot be an elder or evangelist. But there also are verses (Judges 4:4, Romans 16:1, 1 Timothy 3:11, Acts 21:9) that expand my role. Women in the early church were recognized as deaconesses and prophets. What is clear to me is that the Bible is not as clear on this topic as I was taught.
I want my daughter and granddaughters to understand how my heritage as "a member of the church" was a blessing in numerous ways but that it also hindered me as a follower of Christ in some areas. I would share the fear I experienced when their dad asked me to pray aloud at the dinner table and how foolish that fear makes me feel looking back.
I would explain that passing communion from side to side is an act of service — and so is passing it from front to back. I would tell them of men leading singing exclusively — until they couldn't find the note or tune and were forced to ask a sister in the second row to start the song.
I would challenge them to trust Christ over culture and follow truth over tradition. I would let them know how blessed they are to be a part of a church that values them as a priceless gift while remaining committed to the limits and freedom that God has placed upon them in the Scriptures.
My daughter works beside her husband in our teen ministry, and my daughter-in-law beside my son who is our campus minister. Both are strong, supportive, godly wives who bless their husbands, the church and the lost.
Nora Delgado Ramirez
Southside Church of Christ | Fort Worth, Texas

First, I would go to the Bible and read what Paul said in 1 Timothy 2:9-12. He spoke of the conduct of women during worship.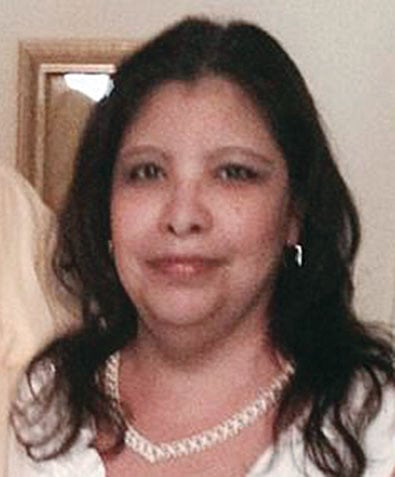 Nora Delgado RamirezWomen were to adorn themselves in modest apparel and not to teach or usurp authority over men. Women were not forbidden to teach completely, however. They could teach women and children (1 Timothy 5:14 and Titus 2:4).
I would ask young women, "What is your passion?" Look at your church. What are women doing in service to our church family? There are many activities — ladies' Bible classes, mentors for younger women, newly married couples and new mothers, baby showers, babysitting, tutoring programs. This is where we use our talents!
We are the daughters of God. We were chosen to present to this fallen world morality, a sense of home, happiness, honesty, and most of all to present our lives in full devotion to God.
God has raised womanhood to the noble heights he intended us to be.
Sarah Gigstad
Northwest Church of Christ | Westminster, Colo.

As a woman of God, it is my role to be obedient to God — in an organized worship service as well as in my daily life. Obedience means knowing what God expects of me, and that means knowing his Word. Obedience is not just the knowledge of what God calls me to do, but actually doing it. Obedience is faith in action.
Sarah Gigstad
In considering the body of believers during those set-aside worship times, I feel I am to submit to God through the elders he has seen best to help oversee my soul. It is my role as a Christian woman to obey God through the ways he has asked me to worship him in those specific times — to be active in singing praises to the Lord, to bow in prayer alongside my brothers and sisters, to have ears to hear the Word and a heart to understand and learn from it, to give cheerfully from my heart back to God that which ultimately belongs to him, to respect and revere our perfect Savior in communion to his death, burial and resurrection.My goal is to please God above all else, and I hope and pray we are raising our daughter (and son) to do the same — in and out of worship service.
Christie Eason
Memorial Church of Christ | Houston
Women have many wonderful opportunities to serve in the church. Of course, there are the obvious ways of teaching Bible classes or ladies' classes and helping with food and other ministries. But for me the most important role is allowing and encouraging the men to be the leaders that God designed them to be.
I feel sorry for Christian ladies who feel like they are second-class Christians because they don't serve in a public role in worship. Our role is not in anyway second-class.
Carol Stringfellow
Park Plaza Church of Christ | Tulsa, Okla.
In Ephesians 5, we are instructed to submit to one another out of reverence for Christ. Then Paul goes on to describe the family unit and how it emulates Christ and his body. The emphasis in this passage alone tells me that submission to God is very important. Adding Philippians 2:5 tells me it is the attitude of Christ that makes it even more important.  Submission is much more significant to God's plan than what we have placed on it.

Carol Stringfellow
What if, according to God, man's most difficult and important task — that he needs help with — is figuring out how to submit to God?  What if God created woman to model that most difficult task for man in order to instruct and remind him of the beauty and blessing of submission to God? As she submits to her head, he learns how to submit to his head.
Now my role as a woman (as a submitter) escalates in importance. And if I do not answer my call as a woman, what are the consequences?
If our quest for significance in this world and in our Christian walk is not leading us (all of us) to submitting to God Almighty and teaching others to do the same, don't we just look like the rebellious Israelites always competing for the highest seat in the Kingdom while constantly losing our influence and diminishing our ability to glorify God?