Editorial: We all are displaced
---
"Here, we feel God's words working in our life. God gave us this opportunity."
Those haunting, beautiful words come from Angelina, a refugee living illegally in Bangkok, Thailand, under constant threat of deportation.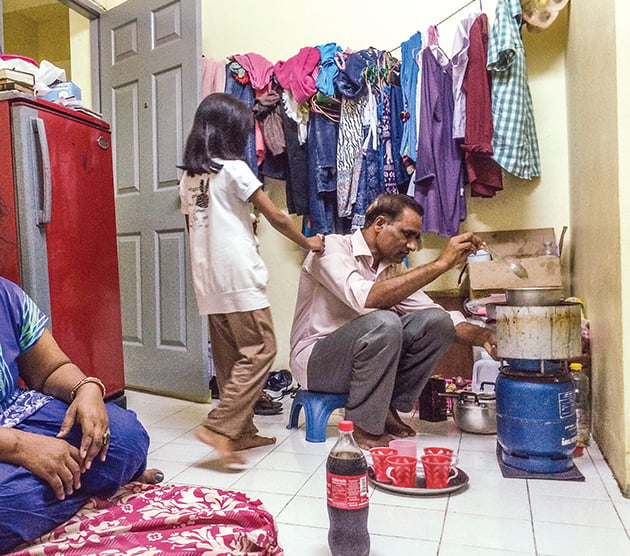 Related coverage: Survivors of the Taliban find new life — and new fears — in Bangkok. 
We introduced you to her family in our April issue, and we shared her harrowing journey as persecution shattered her middle-class life and drove her from her home in Pakistan. Now, living with the ever-present possibility of arrest, not knowing how she can pay her children's doctor bills, she thanks God for bringing her to the reality of her utter reliance on him.
This amazing faith — a demonstration of the rejoicing in suffering we read about in James 1 — can exist among the millions on our planet displaced from their homes, seeking refuge from oppression. 
Can we reach out, as the Church of Christ in Bangkok did, and help foster this faith? Or will we allow our prejudices, our fears, our instincts for security to shout down the better angels of our nature?
This month we are blessed to bring you stories not only of churches helping refugees, but of refugees helping churches. In addition to our coverage of refugees from the Middle East in Europe, we highlight the ministry of Wissam Al-Aethawi, who fled his native Iraq and now serves Arab communities in the U.S., sharing his amazing faith.
In 1 Peter 2, the apostle urges us — as aliens and strangers, as foreigners and exiles, as wayfarers, as pilgrims, as temporary residents — to abstain from sinful desires and live as a royal priesthood. 
We all are displaced people, destitute before God. 
May we abstain from the desire to sit safely in our shells. May our hunger and thirst for Jesus lead us to others who hunger and thirst. 
May our faith be strengthened as we reach out our hands to serve — and to be served.
More on churches serving refugees
• Europe's refugee crisis calls churches to respond — but how?
• The long road form Baghdad: Former Muslim spreads Gospel to Michigan's Arab community

• Ukraine's refugees share stories of loss, hope, new life
• South of Chernobyl, Christian camp becomes a place of refuge
• The people of Nonesuch Road: In Abilene, Texas, refugees find new struggles, new life