Watch the 2014 Pepperdine Bible Lectures live
---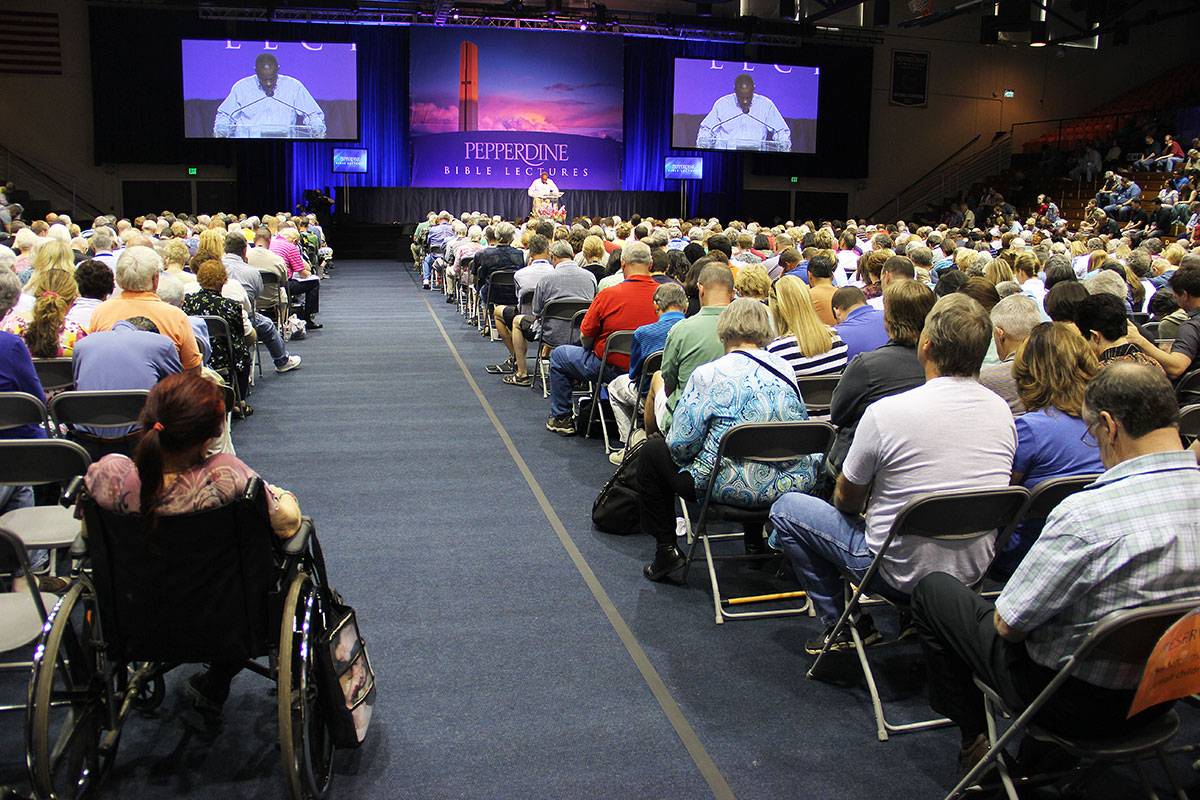 Habtu Zemech, a deacon of the Church of Christ in Falls Church, Va., leads a prayer during the Pepperdine Bible Lectures. (PHOTO BY ERIK TRYGGESTAD)
MALIBU, Calif. — The 71st Pepperdine Bible Lectures are underway here in sunny (and hot, and dry) southern California. 
Dyron Daughrity, a religion professor here at Pepperdine University, and I just completed our two-part presentation, detailing the feedback we've received to The Christian Chronicle's four-part survey on Churches of Christ. (We're still collecting responses and will be reporting on the results in an upcoming issue of the Chronicle.)
The lectures continue through May 2. If you can't make it here to Malibu, you can tune in to keynote sessions, offered live through the university's website. 
Mark Woodward and Leslee and Craig Altrock of Let's Start Talking with a Distinguished Ministry Award presented by Pepperdine Bible Lectures director Mike Cope during the ministry's breakfast meeting. (PHOTO BY ERIK TRYGGESTAD)