Volume on race will challenge, encourage, aggravate readers
---
Churches of Christ, known as part of the Restoration Movement, should be at the vanguard of restoring a biblical, racial ethos in America.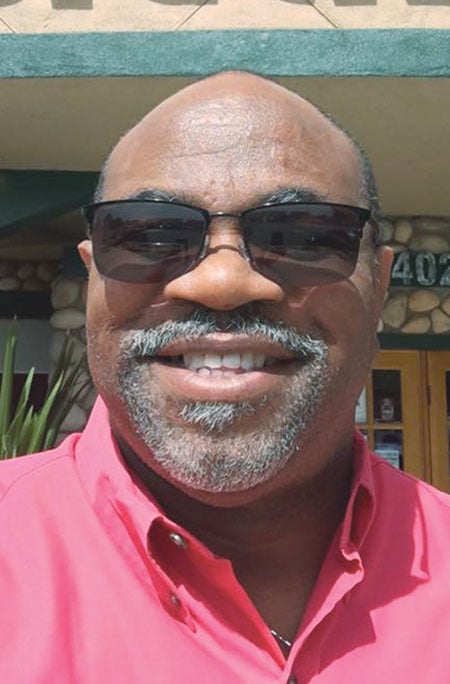 In Print | Fate Hagood
Sadly, we often aren't.
But there's hope.
That's a sentiment you'll find frequently in "Reconciliation Reconsidered: Advancing The National Conversation On Race In Churches Of Christ" by Tanya Smith Brice. 
There is a race problem in America. Regardless of how much head-in-the-ground ostrich-ism we demonstrate — or how much millennial angst we rage in limited characters on ubiquitous social media outlets — the problem persists, even in the church.
"Reconciliation Reconsidered" is what I call grown-folks reading. Those who are in need of Pollyanna posturing concerning issues of race will possibly be challenged beyond their emotional capacity. But those who are open to this volume's ideas will find themselves challenged, encouraged, hopeful and maybe even a little aggravated. 
Race and the church: A conversation with Tanya Smith Brice
Brice — a Church of Christ member, longtime church researcher and current dean of the School of Health and Human Services at Benedict College in South Carolina — has compiled a collection of essays authored by an eclectic group of ages, races, ethnicities, genders, academic accomplishments and writing styles. Together, they make the case for a continued conversation nationally in Churches of Christ. 
Their hope is a measured, Christ-centered, systematic restoration of the New Testament reconciliation motif in our contemporary context. 

Tanya Smith Brice, editor. "Reconciliation Reconsidered: Advancing the National Conversation on Race in Churches of Christ." Abilene, Texas. ACU Press, 2016. 220 pages. $19.99.
"Reconciliation takes time," Brice writes. "It will not happen in quick fashion. Most importantly, it cannot happen without Christ."
This volume is filled with revelations. For example, Douglas A. Foster gives a poignant retelling of the Schrader Lane Church of Christ Race Relations Workshop in the sad wake of the Martin Luther King Jr. assassination in 1968. John Mark Tucker, meanwhile, exposes the racist underpinnings that led a baptized believer like Hazel Bryan to launch into an n-word-filled tirade at Elizabeth Eckford for daring to integrate the heretofore all-white Central High School in Little Rock, Ark.
Jerry Taylor, an associate professor at Abilene Christian University in Texas and a leader of the Racial Unity Leadership Summit, offers these masterful, prophetic words:
"Christians will be accused of hypocrisy as long as our high-sounding rhetoric about love and diversity is perfectly contradicted by the visible racial bias that exist in our churches and Christian universities. The Stone- Campbell churches in America, with their emphasis on 'restoration,' should lead in the process of 'restoring' civility of all Christians within the religious community."
Jerry Taylor: "We are a great nation; we must be a good nation"
Discussion questions accompany each essay to facilitate conversation. They help make this volume an ideal study for classes, groups or seminars on reconciliation or social justice. In fairness, the authors of each essay have their own biases and bents, and the discussion questions reflect this. My suggestion is to use their questions as a basis for asking additional questions to expand the conversation. 
Understand that many of the essayists aren't simply academics, but also active participants in social justice. Lawrence Rodgers, for example, was a boots-on-the-ground first responder to the Baltimore tragedy. Stanley Talbert was a front-line protester in New York as people marched for equal rights. Several others are similarly qualified — not only for their authoritative opinions, but also for what they have personally witnessed. This adds an organic realness to the reading.
"Reconciliation Reconsidered" is a a must-read for those seeking to advance the work of restoration in Churches of Christ. 

FATE HAGOOD III is senior minister for the Metropolitan Church of Christ, which has campuses in the California cities of Carson and Rancho Cucamonga. He is a graduate of Southwestern Christian College in Terrell, Texas.