Voices-only Wednesday: Lubbock a cappella group honored — hear them sing 'Breathe,' 'Run to You' and 'Oceans'
---
Welcome to Voices-only Wednesday — delivered on a Thursday, as is often the case.
(In my defense, Wednesday was a snow day here in Oklahoma.)
We scour the Internet to find great a cappella videos. Or, sometimes, we just open our email.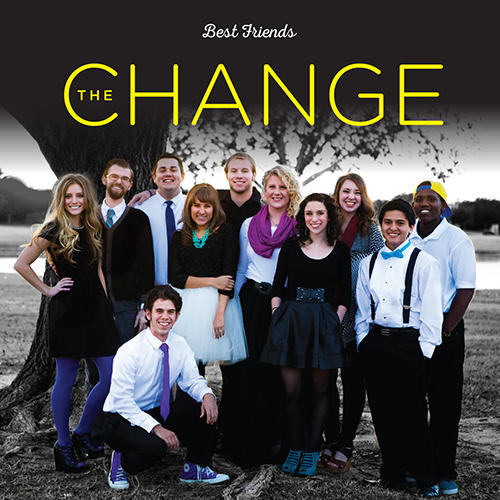 Find Best Friends' latest album, "The Change," and previous recording's on the group's website.
Our friends at Lubbock Christian University in Texas sent a news release congratulating their group Best Friends, whose 2014 album, "Every Good Thing," was nominated for Best Religious Album by the Contemporary A Cappella Society. It's the third year in a row that the society has recognized the group.
See Best Friends' website to learn more about the group, hear samples and buy the MP3 of their latest album, "The Change" and previous albums, including "Every Good Thing."
Unfortunately, I couldn't find any professional videos of the group, but here are a couple of live clips that are pretty good in terms of video quality. (And the singing's great, of course.)
First up, here's Best Friends singing Michael W. Smith's "Breathe" at a youth summit in 2012, sponsored by the Covington Church of Christ in Texas.
And here's a more recent video — Best Friends singing for the youth group at The Hills Church of Christ in North Richland Hills, Texas
Notice the oh-so-smooth transition between the two songs in this clip. The second is "Oceans," a contemporary Christian hit by Hillsong.
I didn't recognize the first so I looked it up. It's called "Run to You" (not to be confused with the same-named songs from the 1980s by Bryan Adams, Roxette and Whitney Houston) and it's written by a cappella group Pentatonix. Their Christmas album was the subject of our
Voices-only Wednesday holiday edition
.
Here's the official Pentatonix video for "Run to You." Although it's got some "churchy" references, I don't think it was intended as a faith-based song. Still, it's a finely crafted a cappella tune.
Tell us what you think.
Send us your submission for Voices-only Wednesday. Post videos to YouTube, Vimeo or Facebook and send us the links. Or provide links to your favorite videos in the comments section.