Tortured for Christ
Two thousand years after Christianity's birth, persecution is still part of the faith.
---
MBALE, Uganda
— His own father had him chained, poisoned and left for dead — all for the crime of professing Christ.
But Dennis Okoth survived and returned to his home village in western Kenya, proclaiming "Jesus is Lord." And the story of his persecution "pulled more people to Christ," he said. Now the longtime minister for Churches of Christ trains future generations of church planters at Messiah Theological Institute, which shares its campus with
LivingStone International University
.
Persecution and the Church
Related coverage
• Walking dead:  Dennis Okoth shares his story of poisoning, survival and hope
• A labor of love in Dubai: A preacher training school operates — legally — in the Middle East
• 'Faithful, even to the point of death' A Christian killed by her husband highlights the danger of following Jesus in India
Thirty-five years after Okoth's ordeal, persecution makes frequent headlines as militant Islamists in the Middle East kill and banish Christians, fellow Muslims and other religious groups that don't share their beliefs. 
Uganda, where Okoth has served for seven years, is on a list of "Monitored Nations," according to
Voice of the Martyrs
, a nonprofit that tracks and assists persecuted Christians worldwide. 
Though 85 percent of the country's 37.6 million souls claim Christianity as their faith, the nonprofit notes assaults on Christians by Islamists, including a 2011 acid attack on a preacher in Uganda's capital, Kampala. Al Shabaab, a terrorist group based in Somalia, is responsible for attacks in neighboring Kenya. 
Christians face even greater risks of persecution in countries designated "Restricted" or "Hostile," including predominantly Muslim or Hindu nations in Asia.  
PERSECUTION, THEN AND NOW
The persecution of Christians dates back to the faith's first days. Jesus told his disciples, "You will be hated by everyone because of me," as recorded in Matthew 10:22. 
What is persecution?
The International Religious Freedom Act , passed by the U.S. Congress in 1998, condemns acts of religious persecution including "detention, torture, beatings, forced marriage, rape, imprisonment, enslavement, mass resettlement and death merely for the peaceful belief in, change of or practice of their faith."
In the book of
Acts
, Saul of Tarsus was "breathing out murderous threats against the Lord's disciples." Saul approved of the killing of Stephen, one of Christianity's first martyrs, and hunted down followers of the new faith.
Nearly 2,000 years later, the number of countries with high levels of social hostilities involving religion has reached a six-year peak, according to a study by the
Pew Research Center
. Using data from 2012, researchers noted an increase in religious hostilities in every major region except the Americas, with the largest increases in the Middle East and North Africa. 
More than 5.3 billion people — 76 percent of the world's population — live in countries with levels of restrictions on religion classified as high or very high by the study.
SERVING THOSE WHO SUFFER
Voice of the Martyrs
raises awareness and provides support for persecuted Christians in 60 countries, including Uganda, where the nonprofit assisted with medical expenses for the preacher burned by acid.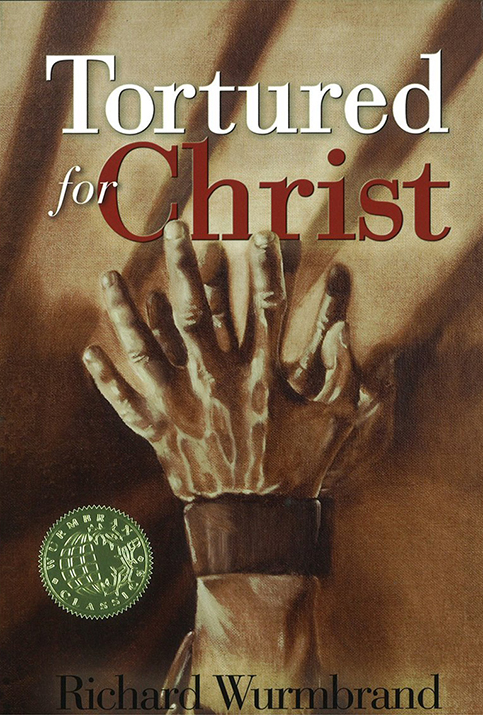 "Tortured for Christ" by Richard Wurmbrand
The inter-denominational nonprofit, based in Bartlesville, Okla., was founded by Richard Wurmbrand, a Lutheran minister who spent 14 years in prison in Romania for refusing to swear loyalty to the communist regime. His memoir, "
Tortured for Christ
," recounts the persecution he underwent in prison. 
Todd Nettleton, the nonprofit's director of media and public relations, recently traveled to the Middle East to assess needs and provide relief for Christ followers forced from their homes by the
Islamic State of Iraq and Syria
, or ISIS.
ISIS has beheaded journalists and persecuted Christians and Shiite Muslims in northern Iraq. In the city of Mosul, they "gave the order that Christians could leave — with the clothes on their back," Nettleton said. Many were robbed at checkpoints. 
One woman had her 3-year-old daughter torn from her arms by ISIS fighters, who said the girl would be a "gift for their commander," Nettleton said. "That story is hard to let go of."
Members of the
Adams Boulevard Church of Christ
in Bartlesville have served Voice of the Martyrs, including Brenda Matlock, who has worked for the nonprofit for 11 years and is its current strategic partner services manager, assisting in fundraising and financial services.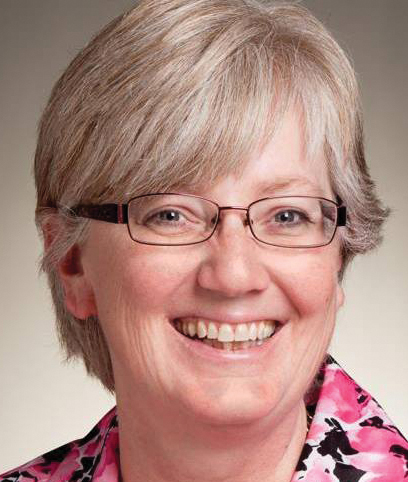 Brenda Matlock
Though the nonprofit's workers represent a variety of churches, "we can serve the same Lord," Matlock said, "and we can support persecuted Christians around the world — in spite of what our individual beliefs are."
Recently, she spent time with Gracia Burnham, a former missionary in the Philippines who spoke at a Voice of the Martyrs event. Burnham survived a yearlong captivity by
Abu Sayyaf
, a group of militant Muslim rebels. Her husband, Martin, died in the firefight that ended in her freedom.
The couple shared Christ with their captors, and at least four of the rebels have embraced the faith, Gracia Burnham said.
"It's incredible to get to meet someone who would stand up for Christ," Matlock said. 
PRAYING FOR SAULS TO BECOME PAULS
In Kenya, Dennis Okoth's persecution made him a powerful witness for his faith. 
How is persecution like Ebola?
Bruce Einhorn said he's "disgusted" by the atrocities committed in the Middle East against Christians — and with what he sees as a lack of willingness among believers in the West to address the crisis. 
"As a Jewish American, I can stick up for Christians. Why can't other Christians?" said Einhorn, founding director of the Pepperdine University School of Law Asylum Clinic. 
Many in his village — including his father — became Christians. 
"Today, the church in that community is proclaiming 'Jesus is Lord,'" Okoth said.
That same transformation can happen in the Middle East, despite the atrocities and seemingly unending cycle of violence, Nettleton said. He asks believers around the world to petition God for change. 
Prayer "really does make a very real and very practical difference," he said.
He prays for the persecuted and the persecutors, remembering the life of Saul of Tarsus, who encountered Jesus on the road to Damascus in
Acts 9
. Saul ceased persecuting Christians and became Paul, a great Christian missionary and a model for the billions of believers who would follow.
"When I think of the fighters of ISIS, that's my prayer," Nettleton said. "Lord, somehow, some way, let those guys run smack-dab into Jesus and become Pauls. Jesus can reach ISIS. Don't give in to that sense of futility."