'The workshop is coming to an end, but that vision is not.'
Terry Rush, a driving force behind The Tulsa Workshop, talks about the workshop's cancelation — and the future of the movement it helped launch.
---
After a 40-year run, the Tulsa Workshop — a free gathering among Churches of Christ, known for many years as the "International Soul Winning Workshop" — has come to an end.

Elders of the Memorial Drive Church of Christ in Tulsa, Okla., announced the cancelation of the 2017 workshop and the discontinuation of the program.
At its peak, the springtime workshop brought together 12,000 to 15,000 believers from Churches of Christ across the U.S. and around the globe.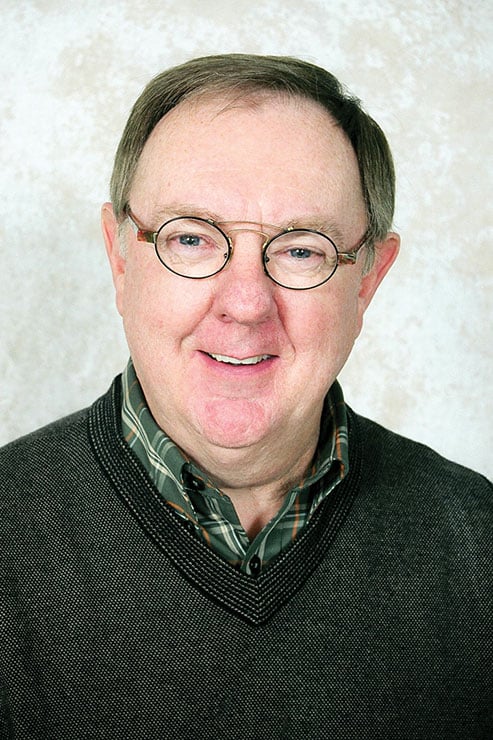 Terry Rush
"It really helped us to have a vision to reach the whole world," said Terry Rush, senior minister for the Memorial Drive church and director of the workshop. "The workshop is coming to an end, but that vision is not."
In recent years, thousands packed into the Tulsa Fairgrounds' Expo Square Pavilion during the workshop to hear evening keynoters including "Crazy Love" author Francis Chan and "Duck Dynasty" star Phil Robertson. But the workshop, which included multiple keynotes and class sessions, has experienced a noticeable drop in numbers, Rush told The Christian Chronicle , adding that this drop indicated the event was no longer the best way to reach people. Editorial: As a workshop ends, may new work begin The workshop was part of a movement launched in the 1970s by church members including Alan Bryan of International Bible College, now Heritage Christian University in Florence, Ala. By 1979, Churches of Christ hosted more than 30 soul-winning workshops in cities including Indianapolis, San Antonio, Denver and Tulsa, with a combined attendance near 300,000, according to research by the Chronicle for a 20th century retrospective published in 2000.
The workshops attracted primarily church members interested in evangelism and specialized ministry topics rather than doctrinal or issue-oriented programs, the Chronicle reported.
Francis Chan prepares to speak to thousands during the Tulsa Workshop in 2013. (PHOTO BY ERIK TRYGGESTAD)

In recent years, organizers of other events associated with Churches of Christ, including Christian universities, have noticed declines in attendance. Scott Sager, vice president for church services at Lipscomb University in Nashville Tenn., and director of the university's annual Summer Celebration, gathered input about attendance trends from other Christian schools in the U.S. Among the challenges respondents cited:

• A decline in the number of U.S. church members, as recorded in the directory "Churches of Christ in the United States" published by 21st Century Christian, has contributed to a decline in attendance.

"It would be difficult to overstate the impact that the Tulsa International Soul Winning Workshop has had on my family and our ministry," writes Keith Lancaster, longtime worship leader and founder of Acappella Ministries. Read Lancaster's blog post.

• Doctrinal differences lead some members of Churches of Christ to opt for ecumenical events outside of the fellowship — and others to attend events focused within the fellowship, such as Polishing the Pulpit in East Tennessee.

• Church members have an increasing number of choices for specialized events outside Churches of Christ, including Passion and Catalyst, and within the fellowship, including the Christian Scholars Conference.

• Increasingly, lectureships are broadcast online, allowing Christians to view them from home.
"Forty years ago, the leaders in Tulsa took the bold and courageous step to launch a new conference that played a pivotal role in the life of Churches of Christ," Sager told the Chronicle. "We owe them a deep and abiding respect and appreciation.
"We should also admire the decision to let the conference end. Sometimes, the boldest thing we do is to let God close a door so that there is time and space for what he wants to do next."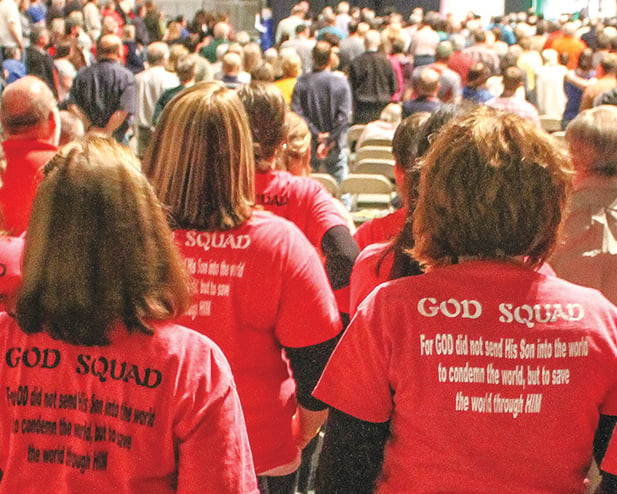 Participants sing during the 2015 Tulsa Workshop. RELATED STORY: Churches of Christ in decline: U.S. culture to blame? (PHOTO BY BOBBY ROSS JR.)
Rush hopes that ending the Tulsa Workshop will prompt Christians to consider new, innovative ways to encourage soul-winning.
"Sometimes, when ministries aren't doing as well as they once did, we tend to not let them die," Rush said. "Sometimes, we need to let ministries die so God can allow new ministries to sprout."
As news of the cancelation spread across social media, church members shared memories of past workshops.
Carl Feril, who preaches for the St. John Church of Christ in Kansas, said he will miss the interaction with friends who annually chose the workshop as a place to reconnect.
"I am not sure what God will raise up, but one thing learned from the workshops past and the great leaders there (is that) there will always be another act of God; just look for it."