From Happy, Texas, to Cap Haitien, Haiti, children spend a few days each summer getting 'wrapped up, tied up, tangled up in Jesus' during Vacation Bible School. Churches of Christ around the globe host the Bible-based programs — some performing elaborate dramas, complete with pyrotechnics, for hundreds of kids. Others use paper, crayons and smiles to share Jesus with young ones.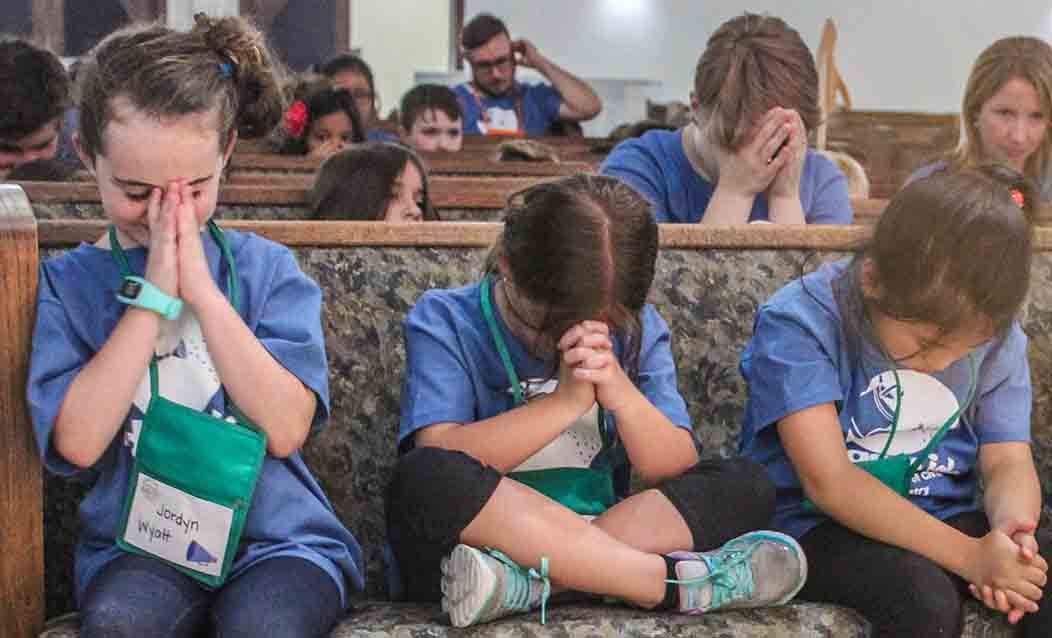 Children pray during VBS at the Garden Ridge Church of Christ in Lewisville, TX. (PHOTO FROM KATHERINE GOULD)
A young girl smiles at a VBS in the Nindirí area of Nicaragua. (PHOTO FROM DAVIS HAMMETT)Balloons, Bible lessons, games and crafts were part of the fun at a Vacation Bible School in the Nindirí area of Nicaragua, hosted by youths from the Central Church of Christ in Tuscaloosa, Ala.
The 300-member congregation sent a team of 15 to the Central American nation.
As the teens played and studied the Bible with children, adults assisted Nicaraguan Christians in construction projects.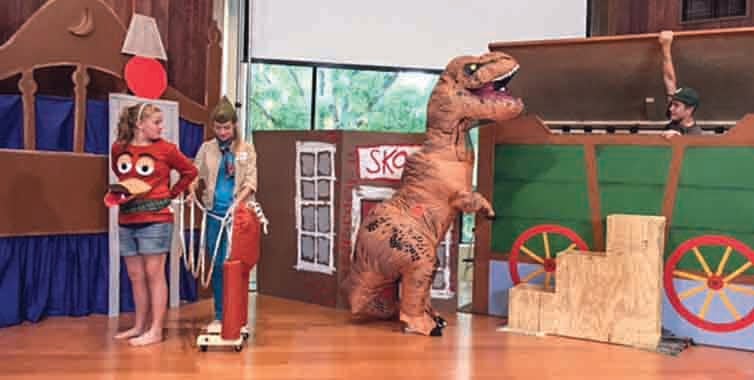 At the Brentwood Oaks Church of Christ in Austin, Texas, young Christians perform a Bible-based skit complete with a dinosaur and Slinky dog from the moview "Toy Story." (PHOTO PROVIDED)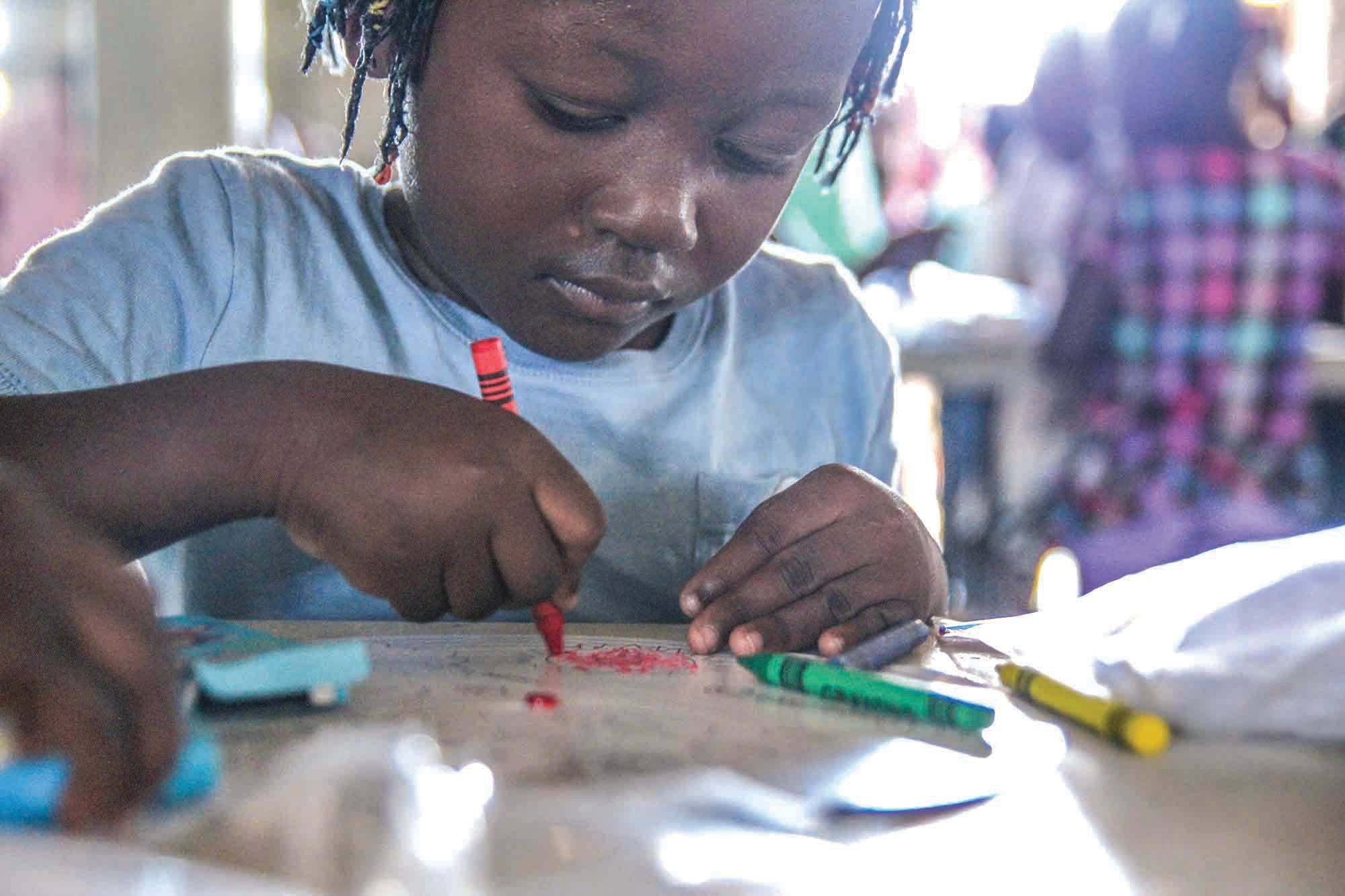 At a school in Cap Haitien, Haiti, a child colors during a Vacation Bible School, hosted by volunteers from the Christian Relief Fund and older students at the school. (PHOTO PROVIDED BY ANDREW BROWN)
In Happy, Texas, population 678, a child waits for The Gospel Chariot, a converted cotton trailer, for a ride to VBS. An average of 55 kids attended, including a few grandchildren of the original riders from 1966. (PHOTO FROM JULIE DEMPSEY)
David Snelling, bottom row, made covered wagons for a trilblazing VBS at the Kirksville Church of Christ in Missouri. After VBS, church members gave the wagons to the participants. (PHOTO FROM TIM BARCUS) 
Thad Looser, children's minister, speaks to an auditorium of red shirts during a "Days of Elijah" themed VBS at the Tuscumbia Church of Christ in Alabama. About 475 attended. (PHOTO FROM JEFF ABRAMS)
In rural Nicaragua, Natalie Jacks, of the Central Church of Christ in Tuscaloosa, Ala., helps children assemble a Noah's Ark art project during Vacation Bible School. (PHOTO FROM DAVIS HAMMETT)
Related:
• A pioneering VBS