The faith behind Disney's 'McFarland, USA'
New movie starring Kevin Costner is based on the inspiring true story of coach Jim White, who has deep roots in Churches of Christ.
---
"McFarland, USA,"
a new Disney film starring Kevin Costner, tells the true story of California cross-country coach Jim White, who transformed a migrant farm town's predominantly Latino high school into an unlikely powerhouse.
The PG-rated motion picture, which opens nationwide Feb. 20, has "a lot of Hollywood" in it, as the real-life Jim White and his wife, Cheryl, describe it.
But the Whites — lifelong Church of Christ members who infused their faith into their work with generations of runners — wholeheartedly endorse the movie's overall message.
"They captured our true love for the kids, and they captured the hard work that these kids actually go through to survive," Jim White told The Christian Chronicle.
Jim and Cheryl White, with daughter Jami Bell and granddaughter Kirstin, pose by a poster for "McFarland, USA." (PHOTO PROVIDED BY JAMI BELL)
Cheryl White, who is played by actress Maria Bello, said: "They don't depict me as the involved mother and wife that I was, but that's OK. They got it close enough that it tells a good story about paying it forward and being involved with kids."
The Whites, both 73, met in 1959 at the short-lived Magic Valley Christian College, a liberal arts school associated with Churches of Christ that was located in a small mountain range of southeastern Idaho. The college sweethearts married in 1961.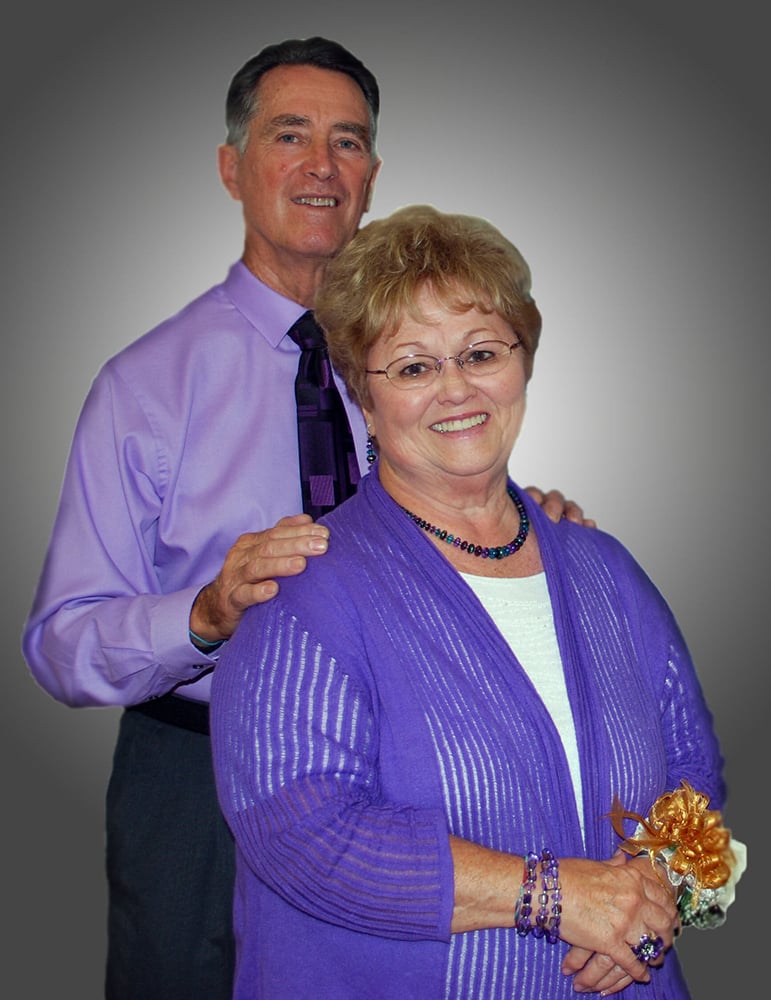 Jim and Cheryl White Jim White later transferred to George Pepperdine College in Los Angeles, the forerunner of Pepperdine University in Malibu, Calif.
After his 1964 graduation, he got a job as a fifth-grade teacher in McFarland, an economically challenged town in California's farm-rich Central Valley.
For Jim White, McFarland High's nine cross-country state championships highlighted a 40-year teaching and coaching career.
In real life, the runners prayed before each race.
"They only showed one prayer in the movie, but at least they showed that," Cheryl White said. "We know that this is totally God's blessing.
"We're just country bumpkins," she said. "We're not used to all this media and all this attention. How do you explain this? It's a God thing."
They loved God, and his children
Jim White opened his Bible to
Proverbs 22:29:
"Do you see a man who excels in his work? He will stand before kings."
The retired coach applies that Scripture to his own experience.
Actor Kevin Costner and Jim White, the coach Costner portrays, stand outside McFarland High School in California. (PHOTO PROVIDED BY JAMI BELL)"We didn't do anything really that we felt to have a movie about us," he said. "A Christian should seek to do everything well, and in doing those things either big or small, opportunities have been presenting themselves to us."
Said Cheryl White: "We were both young, came there, lived there and did our thing. The Bible says, whatever you can find to do, do the best you can. Basically, both of us loved being with the kids."
Ryun Fisher, a member of the Westside Church of Christ in Bakersfield, Calif., grew up on a cotton farm west of McFarland.
As a boy, Fisher ran for Jim White and attended church with him.
Fisher recalled that the Whites' home was always open to everyone, be it the cross-country team or the church youth group.
"He was a man of God, and he shared his faith with the kids," said Fisher, 46, a seventh-grade math teacher inspired by Jim White's example. "I know some of them became believers because of him."
High standards, graceful presence
The movie portrays the Whites as the parents of two school-age daughters at the time of McFarland High's first state title in 1987.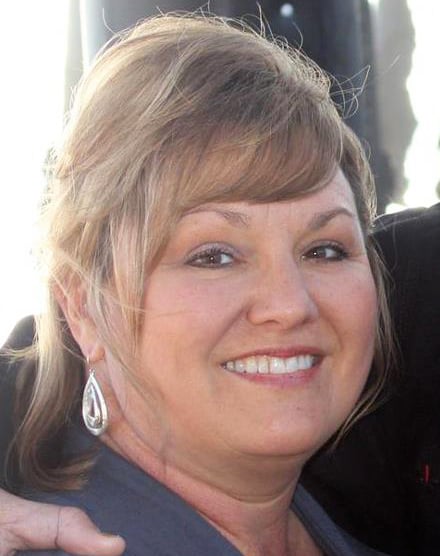 Tami WolfeActually, they have three daughters — Tami Wolfe, Julie Tuttle and Jami Bell — all of whom had left home by then to attend Lubbock Christian University in Texas.
What made Jim White such a fantastic coach? 
Bell said her father mixed high expectations with a graceful presence: He made students
believe
they could live up to his standards.
"He builds confidence in his runners, but more than that, just people around him in general," Bell said. Asked what is so special about her parents that Disney made a movie, she replied, "Nothing and everything! That is why it is so great. They were just living and raising us to love the Lord and showing others Jesus.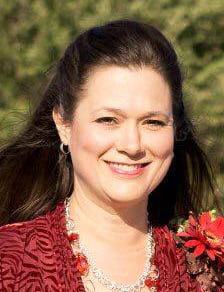 Julie Tuttle"The word I would use now but didn't understand when I was younger is 'seamless,'" she added, "making every part of your life to be to the Father's glory and never being just a 'Sunday morning Christian.'"
Wolfe said her parents — now grandparents of 10 and great-grandparents of two, with another on the way — are just "normal, humble and giving people."
"They provided us with a wonderful example of what a home, marriage and life should look like when Christ is at the center of it," she said.
Jim White said it's a "weird, unusual" feeling to watch your own life unfold on the big screen.
But the retired coach — who makes a cameo at the end — predicts "McFarland, USA" will touch moviegoers' hearts.
"We've seen it three times, and we know the story, and we've teared up all three times," he said.
The runners featured in the movie "McFarland, USA" experience an ocean for the first time. (PHOTO PROVIDED BY DISNEY MOVIES)
Special screening
Lubbock Christian hosted a special screening of "McFarland, USA" on Feb. 17. Jim White — joined by his wife and daughters — spoke in LCU's chapel, met with coaches and athletes and posed for photos at a reception.
The White family at Lubbock Christian. See more photos. (PHOTO BY DEB TODD, LCU)