'Sunday is Coming!' Church members ask believers to pray for the persecuted on Easter
---
Their Story: Ukraine from SundaysComing on Vimeo.
A website created by members of Churches of Christ asks "every gospel preacher in every church across America" to begin their Easter Sunday sermons by leading "God's people in prayer on behalf of the persecuted church."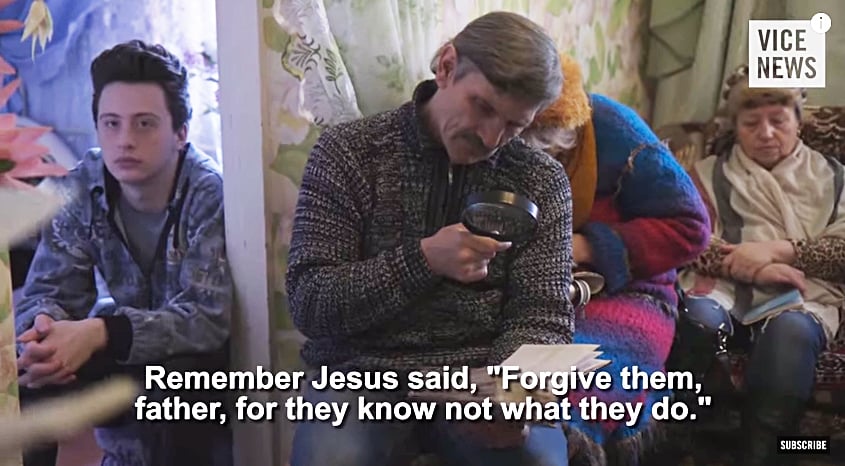 Related:  Churches of Christ caught in the middle of 'Ukraine's Religious War'
If you agree, click "I will pray."
The website, www.sundayiscoming.com , is the result of efforts by Christians including Jeff Abrams, minister for the Tuscumbia Church of Christ in Alabama.
The site includes video testimonials from Christians in Ukraine, where Abrams and fellow church members have done mission work. (See Abrams' report for The Christian Chronicle from Ukraine in 2014.)
The site also has a video testimony from Steve Worley, who has worked in northern Nigeria for 30 years, serving as director of the School of Biblical Studies in Jos. He tells of the ravages of the militant group Boko Haram, which has abducted the children of church members and killed ministers in the region.




"No Friday lasts forever," the site states, referencing Christ's crucifixion — and the plight of modern-day believers in Ukraine, northern Nigeria and lands controlled by the Islamic State. "Sunday came and our hope was resurrected, for all God's oppressed children. 
"Sunday is coming!"
Persecution and the Church
Related coverage
• Tortured for Christ:  Two thousand years after Christianity's birth, persecution is still part of the faith
• Walking dead: Dennis Okoth shares his story of poisoning, survival and hope
• A labor of love in Dubai: A preacher training school operates — legally — in the Middle East
• 'Faithful, even to the point of death' A Christian killed by her husband highlights the danger of following Jesus in India