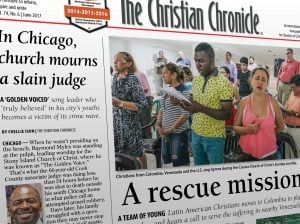 The Christian Chronicle has been a source of hope and inspiration to the Churches of Christ for the past 75 years. For a small donation, you can get the print edition of The Christian Chronicle delivered to you each month.
Wanting to give a subscription as a gift? Contact our office at (405) 425-5070.
Note: In our mission to inform, inspire and unite, we want to be of service to as many people as possible. If you are unable to pay for the Chronicle, please contact us to request a complimentary subscription.
---
Email Newsletter
Get the latest headlines right in your inbox.