Financial crisis strikes Southwestern Christian College
Historically black Christian college seeks donations and prayers to 'be able to survive.'
---
TERRELL, Texas — Southwestern Christian College, a historically black college associated with Churches of Christ, faces a financial crisis.
The sudden loss of $500,000 a year in federal funding has exacerbated long-standing financial difficulties, top administrators told The Christian Chronicle.


"This has crippled our recruiting capabilities and several vital operational needs," said James O. Maxwell, vice president of institutional advancement. "Please pray for us that we might be able to survive this crisis."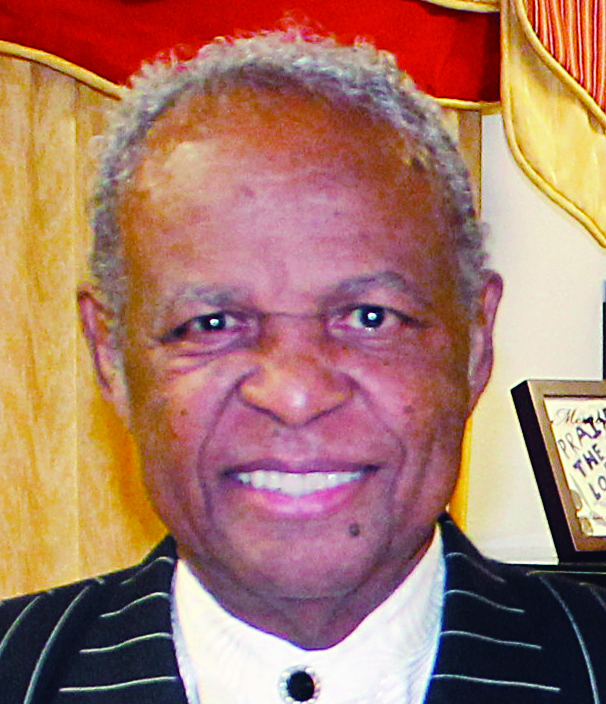 Southwestern Christian College President Jack Evans (PHOTO BY BOBBY ROSS JR.)
Jack Evans, Southwestern's president since 1967, voices confidence that God will provide the funds necessary for Southwestern to survive and thrive.
Asked if the college might be in danger of closing, Evans replied, "That's been an issue ever since we've been in existence. … I have just worked here based on the faith that it would get better, and I still believe it. I don't live under the threat or the fear of closing."
Southwestern
has 172 students this semester — down 24 percent from an enrollment of 227 five years ago.
Evans blames the decline on a poor economy and changing societal values.
"We serve a number of low-income families," he said. "It's also a matter of our holding very firmly to our Christian principles. Some people avoid Christian colleges because the students want to do some things that we just don't condone."
Originally known as the Southern Bible Institute in Fort Worth, Texas, the college moved to this town 30 miles east of Dallas in 1949. Southwestern's campus previously housed the Texas Military Institute.
Roughly half the nation's predominantly black Churches of Christ have ties — through a minister, elder, deacon or leader's wife — to Southwestern, its administrators say.
Nationwide, there are 1,187 predominantly black congregations with 213,802 men, women and children in the pews — 13.8 percent of the fellowship's total adherents, according to 
Churches of Christ in the United States,
 published by 21st Century Christian.
Many Southwestern students transfer to another Christian college after two years. However, Southwestern offers a four-year degree in biblical studies.
Besides training future preachers, Southwestern's niche includes educating students — many from low-income households — who enter college needing remedial studies. While still primarily black, the student body includes a few whites and Hispanics.
Southwestern Christian College graduate Freddie Lorick (PHOTO BY BOBBY ROSS JR.)
Freddie Lorick, who is black and grew up in the Sunset Boulevard Church of Christ in Columbia, S.C., earned his bachelor's degree in Bible at Southwestern.
Lorick, 35, spent 10 years in the Air Force before attending Southwestern and graduating as its valedictorian in 2011. He's now pursuing a master of divinity degree at
Oklahoma Christian University
in Oklahoma City.
Southwestern has no-frills facilities and living quarters that might impress some as "broken down," the graduate said.
"A student that's going to Southwestern is going there because of the history … because they've heard all these stories about all these great preachers, the heritage of the school," Lorick said.
"As an African-American, it's nice to have a home," he added. "It's nice to have a place where you can just be comfortable. … There are so many African-American preachers that get something that they can't get anywhere else."
Southwestern has provided one of the most powerful centers of identity in black Churches of Christ — along with the
Christian Echo
newspaper, the 
National Lectureship
and the National Youth Conference, said Doug Foster, a church history professor at
Abilene Christian University
in Texas.
"Its loss would be a major blow to that sense of solidarity, camaraderie, shared experience, evangelism and the training of ministers who know the black experience in Churches of Christ as well as the Gospel," Foster said.
"A student that's going to Southwestern is going there because of the history … because they've heard all these stories about all these great preachers, the heritage of the school." Freddie Lorick FUNDING LOSS DESCRIBED AS 'DEVASTATING'

For years, Southwestern has received federal grants allocated to historically black colleges and universities — known as
HBCUs.
But just before the start of the fall 2012 semester, the college received word that Uncle Sam was cutting in half two grants that had totaled $1 million a year, said Joyce Cathey, the college's comptroller.
"Of course, that coming at a time like that was completely devastating," said Cathey, a 30-year employee whose three children all attended Southwestern.
The grants are awarded on a five-year basis, so Southwestern faces a total loss of $2.5 million, she said.
"It was devastating because even with the monies we received from those grants, we were still struggling," Cathey said. "And we used those grants as leverage for buying power, and then the vendors that we worked with were sensitive to our needs and worked with us on multi-year-type payment plans.
"We could purchase, say in technology, where we could not cover (the expense) in one grant year, but they'd know we were in a multi-year grant, so they'd make the payments due over those years for us," she added. "When the grants got cut, the obligations are still there, but the funds are not there."
The Southwestern Christian College student body and staff bow in prayer during a chapel service. (PHOTO BY BOBBY ROSS JR.)

Over the long term, a reluctance to borrow money has benefited Southwestern, its president said. He noted that some debt-ridden HBCUs — such as
Saint Paul's College
in Lawrenceville, Va. — have been forced to close.
"We have gone on a policy of 'pay as you go,'" Evans said. "That's the thing that's keeping us alive compared to some other schools."
Southwestern ended 2011 with $6.7 million in net assets, such as its campus buildings, and $498,000 in total liabilities, according to Internal Revenue Service filings.
However, the college exhausted most of its meager endowment to help rebuild its administration building after a
2008 fire,
officials said. Christians across the nation made gifts to help rebuild, but the contributions were not enough to complete the project.
Head librarian Doris Johnson visits with vice president James O. Maxwell at the Southwestern Christian College library. (PHOTO BY BOBBY ROSS JR.)
At other Christian colleges, it's not unusual to see senior-level administrators draw six-figure salaries. At Southwestern, the president and five other top employees made average salaries of about $46,500, according to the IRS reports.
"The people here, we haven't had a raise in 10 years or more," said Maxwell, who earned a doctor of ministry degree from Southern Methodist University and has worked at Southwestern, his alma mater, for 43 years.
"A lot of people are working here because of their dedication. We have a lot of alumni (on staff), and then a lot of people moonlight," added Maxwell, who commutes each weekend to Kansas City, Kan., where he serves as minister emeritus of outreach and development for the
Roswell Church of Christ.
"We have gone on a policy of 'pay as you go. That's the thing that's keeping us alive compared to some other schools." Jack Evans
A CAMPAIGN TO IMPROVE FINANCIAL OUTLOOK

Southwestern isn't the first college associated with Churches of Christ to face serious financial difficulties.
Unable to sustain itself as enrollment and donations kept falling, Western Christian College and High School in Regina, Saskatchewan — a pillar of Churches of Christ in Canada for 67 years —
ceased operations
last year.
That closing came three years after the decision to
shut down
Cascade College in Portland, Ore. — also a financially troubled, outside-the-Bible-Belt school.
Churches of Christ in the Philadelphia area still lament the loss of Northeastern Christian Junior College in Villanova, Pa.,
which merged
with Ohio Valley University in Vienna, W.Va., in the mid-1990s.
Students at Southwestern Christian College in Terrell, Texas, east of Dallas, hold hands as they pray during a recent daily chapel assembly. (PHOTO BY BOBBY ROSS JR.)
At lunchtime on a recent Wednesday, a group of Southwestern supporters gathered to pray, eat — and make phone calls asking for money.
The weekly gathering of administrators, professors and even students is part of a special fund-raising campaign with a goal of $500,000 by Dec. 31.
At press time, the effort had generated $250,000 in pledges with $124,000 received.
"I've received everything from a $10 donation to a $1,000 donation," said Jimmy Butler, a 60-year-old aspiring preacher who is white and Southwestern's oldest student.
To ensure its long-term future, Southwestern needs a minimum of 250 paying students, said Douglas Howie, vice president of business affairs.
To some extent, the situation might be considered dire, Howie said.
"But I have seen how the Lord works," he said. "I've seen him work what man calls miracles before, so I still think he's in the miracle business."
"I have seen how the Lord works. I've seen him work what man calls miracles before, so I still think he's in the miracle business." Douglas Howie
HOW TO HELP
To donate, send checks earmarked for the "Soaring Within a Culture of Excellence" fund to Southwestern Christian College, P.O. Box 10, Terrell, TX 75160-9002.