Soccer, tortillas and unity
National Hispanic meeting builds up preachers.
---
BENTON, Ark. — Soccer games pitting preachers vs. preachers.
Refried beans and tortillas featured on the breakfast menu.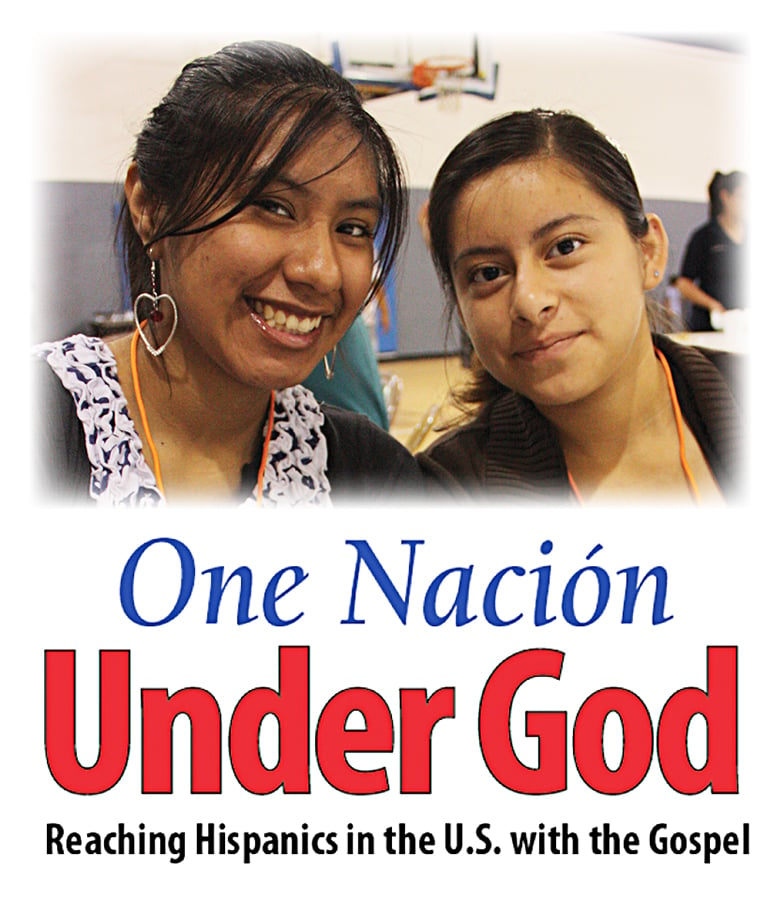 • Saving the souls of Latinos
A distinct Latino flavor characterized the 12th National Meeting of Preachers hosted by the
Northside Church of Christ,
25 miles southwest of Little Rock.
The
Reunión Nacional de Predicadores
— as the participants know it — brought together 120 ministers and church leaders focused on reaching America's fast-growing Hispanic population.
"We try to encourage one another and love one another," said Felix Martinez, minister for the
Southeast Church of Christ
in Oklahoma City.
Felix Martinez, right, minister for the Southeast Church of Christ in Oklahoma City, is one of the founders of the National Meeting of Preachers. Also pictured is Joe Hernandez, Hispanic minister for the Saturn Road Church of Christ in Garland, Texas. (PHOTO BY BOBBY ROSS JR.)
While the annual gathering always features plenty of Bible study, singing, prayer and fellowship, this year's fútbol tournament marked a first. As ministers changed from ties and dress shoes into T-shirts and sneakers, Fernando Toledo predicted the games would make memories.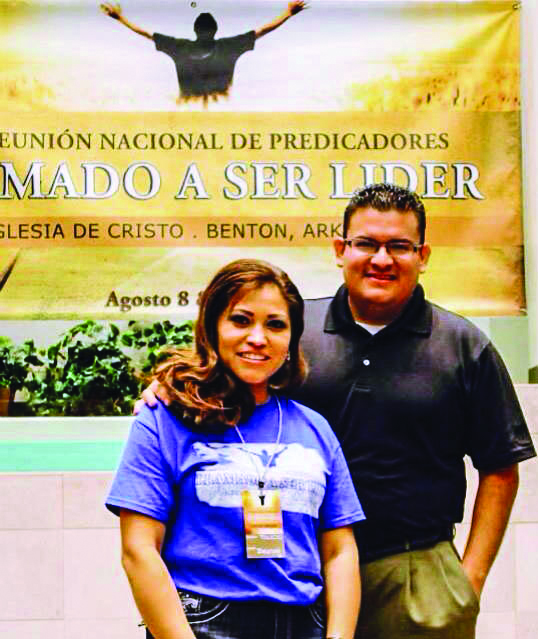 Fernando Toledo, with wife Griselda, serves the Northside Church of Christ. (PHOTO PROVIDED)
"Seeing the preachers playing together — this is going to be awesome," said Toledo, Hispanic minister for the Northside church.
The camaraderie-building competition — marked by a few friendly taunts after goals sailed into the nets — reflected the event's longtime focus on unity, coordinators said.
From the beginning, the national meeting has concentrated on uplifting and refreshing ministers — with a strict prohibition on doctrinal disputes, Felix Martinez said.
"One of the speakers came from Mexico, and he said, 'I can't believe it: This is a lot of ministers right here, and nobody's fighting,'" Martinez said with a laugh.