So your preacher is an introvert …
---
WHERE DOES HE GET HIS ENERGY? 
Introverts are drained by people and need more time to recharge (alone!) than their extroverted colleagues who recharge by being with people, said Sherry Pollard, a
Harding University
professor with a doctorate in psychology.
DOES HE ENJOY CHITCHAT? 
Introverts often are reserved, quiet and harder to get to know, Pollard said. They are not as comfortable with casual conversational chat, and they are not quick to reveal facts or feelings about themselves. They tend to share their feelings only with those who are close to them, and they can be difficult to read.
WILL HE AVOID SOCIALIZING? 
Introverted ministers will probably be less interested in organizing and orchestrating big events, be slightly awkward in large social or fellowship gatherings and a bit reticent when it comes to fulfilling pastoral care and visitation expectations, said Ryan Fraser, who teaches "Theories of Personality" at
Freed-Hardeman University
. They're simply not wired that way.
RELATED COVERAGE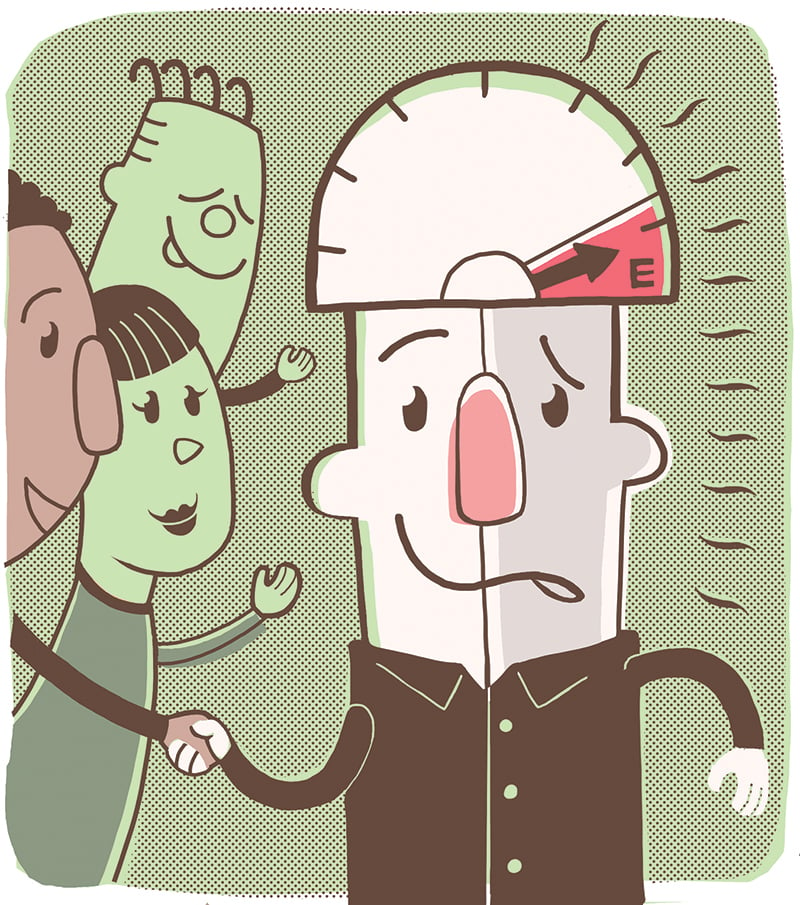 ILLUSTRATION BY DAN McGREGOR