'She served the beautiful and unbeautiful, the gifted and the struggling'
Lindy Adams, a former reporter and editor for The Christian Chronicle, remembers her longtime friend and mentor Joyce McBride.
---
As I watched hundreds of people assemble to celebrate the life of Joyce McBride, I experienced something of a shock.
Not, of course, because so many had come, but because I realized that all these people viewed Joyce just as I did — as a true friend, an adoring teacher who loved and cared about them personally.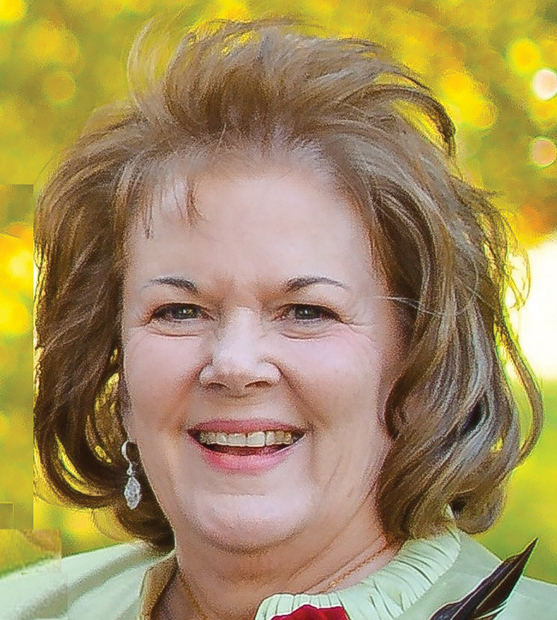 Insight | Lindy Adams
I was but one in a cast of thousands. The list begins with Joyce's adoring husband Bailey, editor emeritus of The Christian Chronicle. It includes their three marvelous children, eight grandchildren, two great-grandchildren, plus countless preschool and college students, lifelong friends, neighbors and colleagues. Joyce was a friend to almost every person she'd ever met.
She called them all "honey," "sweetheart," "darling" and actually meant it. They bear witness to the unconditional love, faith and moral presence of the petite, soft-spoken, infinitely genteel, totally real Joyce McBride, the Steel Magnolia.
Born Joyce Warren, she grew up in Cowan, Tenn. Along with her devoted parents, she assumed the care of her disabled older brother Benny, taking him to school with her for grades one through eight.
She grew to be lovely, bright, cultured young woman — characteristics that captivated Bailey McBride, a fellow student at Lipscomb College in Nashville, Tenn. After earning a double major in elementary education and home economics in less than four years, she and Bailey married in 1956.
They moved to Oklahoma in 1966 and became indispensable leaders at Oklahoma Christian College, as it grew into a university. They served the College Church of Christ, now Memorial Road. Joyce's preschool class became a revered institution. In an unforgettable testimony at her memorial service, dozens of children and teens came to the stage to recite the 23rd Psalm, taught to them by "Teacher Joyce." 
For 49 years, Joyce McBride taught children the Bible — including Psalm 23 — at the Memorial Road Church of Christ in Oklahoma City. During her memorial service today, students past and present recited the psalm. We miss you, Joyce. And we thank you.

Posted by The Christian Chronicle on Sunday, April 19, 2015
In 1983, Joyce's brother Benny came from Tennessee to Oklahoma. For the remainder of his life, the McBrides lovingly integrated him into their family.
Joyce nurtured her three children while investing tirelessly in the lives of homesick students, exhausted young mothers, faculty members in crisis. She served the beautiful and unbeautiful, the gifted and the struggling. 
She kept vigil at hospitals with countless families and always brought a gift — a journal for the family to record visits and acts of kindness. One of my Chronicle colleagues once said, "The minute Joyce walked in, a sense of calm filled the room."
Joyce unwaveringly supported Bailey in his roles as professor, dean, vice president and provost, and as editor of the Chronicle. They traveled the world, led international studies groups to Vienna and the Pacific Rim, and mentored students, faculty and missionaries.
Surely after decades of such taxing service, Joyce must have felt a tremendous pull to quit, not to care, or to say "enough." But she never faltered. 
As amazing as her accomplishments are, they are not, I believe, the key to why we will forever remember and forever miss her. Rather, it's because she viewed each person in her life as worthy, as delightful, as capable of great good, as interesting, as deserving of her love.
That is the lasting legacy of dear and darling Joyce McBride. And for that, we are forever blessed.
LINDY ADAMS served The Christian Chronicle for 13 years as a reporter and editor. Her husband, Ken, served Oklahoma Christian University for 40 years in roles including professor of music and director of the OC Chorale. Lindy and Ken loved, served and traveled the globe with OC students. They are members of the Dayspring Church of Christ in Edmond, Okla.