Saving the souls of Latinos
Reaching Hispanics requires understanding diverse cultures and sharing the Gospel in English as well as Spanish, ministers suggest at national meeting.
---
BENTON, Ark. — As Omar Corpus sees it, reaching the United States' fast-growing Hispanic population with the Gospel takes a different approach than in his native Mexico.
"When a Mexican preacher or a South American preacher comes to work in the U.S., they try to work like in Latin America," said Corpus, a church planter in Arlington, Texas. "But here it is a different context."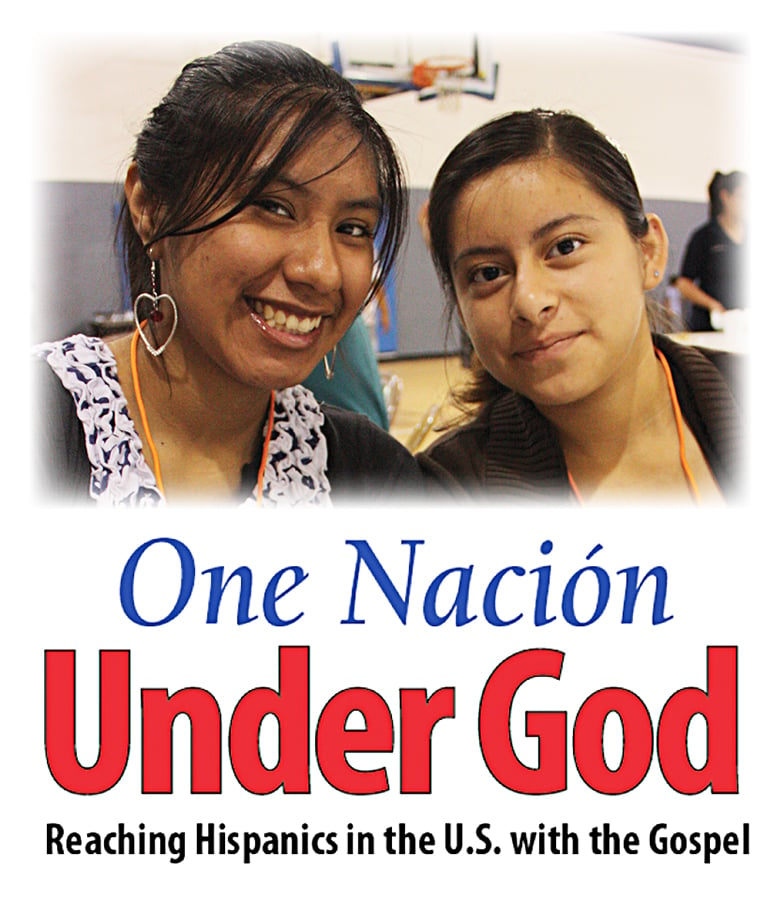 •
Cristo can move mountains, Spanish-speaking congregation believes
•
Soccer, tortillas and unity: National Hispanic meeting builds up preachers
•
Complete list of stories in this series
In Mexico, knocking doors, sharing Bible pamphlets and preaching via a loud microphone in a public park might lead to conversions.
But in his Texas ministry, he said friendship evangelism — such as inviting neighbors and relatives to worship — makes a bigger impact.
At the same time, some people lump together all Latin American cultures, said Carlos Inglés, who was born in El Salvador and serves the Impact Church of Christ in Houston.
"When they think about 'Hispanic,' some people think 'Mexican,'" Inglés said. "But if you call a person from Nicaragua a Mexican, they may be offended. Or you may say, 'Oh, you eat tacos.' Well, in Peru, they don't eat tacos."
Corpus and Inglés were among 120 ministers and church leaders who attended the 12th annual
Reunión Nacional de Predicadores
— which means National Meeting of Preachers.
The
Northside Church of Christ
in suburban Little Rock hosted the recent gathering, where
The Christian Chronicle
asked attendees to share insight on winning Latino souls.
The number of U.S. residents who identify as Hispanic has risen to 53 million, up from 22 million in 1990, according to census data.
But Spanish won't necessarily be the language to reach second- and third-generation Hispanic Americans, ministers told the Chronicle.
Gerardo Vazquez, a recent graduate of Harding University's Center for Advanced Ministry Training in Searcy, Ark., said he often mixes Spanish with English when teaching Latino teens.
Jim Gardner, Fernando Toledo and Gerardo Vazquez at the Northside Church of Christ in Benton, Ark. (PHOTO BY BOBBY ROSS JR.)
"We need to remember that the main objective is not our language but that they gain the knowledge of Jesus," Vazquez said.
In Victorino Martinez's view, success in Hispanic ministry hinges on identifying the right location, the right person and the right vision.
"Where do they want to start a Hispanic outreach?" is the first question churches should ask, he said.
Second, congregations need "the right person who is passionate about the souls of the Hispanics," said Martinez, minister and elder for the Rogers Church of Christ in Arkansas. That Spanish-speaking body has grown from zero to 160 since 1995.
Third, church leaders must cast a clear vision for the outreach, he said.
"When elders send a missionary to Colombia or Mexico or somewhere, they expect that man to go over there, preach the Gospel and start the church," Martinez said. "They expect that the church will grow and mature and become self-supporting."
Victorino Martinez
The same should be true in the U.S., he said.
Here in Benton, the English- and Spanish-speaking assemblies both have grown steadily.
With 600 members, the Anglo group eclipses the 75 or so Hispanics.
However, Northside preaching minister Jim Gardner stresses the necessity of treating everyone equally.
"It is very important to try and break down the idea that the English group is the mother hen and the Hispanics are the little underlings," Gardner said. "The English-speaking people can't see themselves as over the Hispanic group. These are your brothers and sisters."
To bring Hispanic people into the church, the Arkansas congregation has found that it must offer them "their own identity," said Fernando Toledo, Northside's Hispanic minister.
"It's a cultural thing," Toledo said.
Preachers and ministry leaders play soccer in the Northside fellowship hall. (PHOTO BY BOBBY ROSS JR.)
But once Latinos become Christians, they connect with Anglo brothers and sisters, he said.
Ethnicity ceases to be an issue.
"One of the keys to success is that at Northside, they love Hispanics," said Toledo, noting that the Anglo leaders initiated the outreach. "So the Hispanic ministry here is like a son, like a daughter. The unity is amazing."
The Hispanic members gave their support — and sweat — to the National Meeting for Preachers.
They helped with registration, prepared meals and opened their homes.
"Our Hispanic ministry is a real encouragement to our English-speaking group," Gardner said. "They are very service-oriented and very caring. They set a good example for us."
Preachers, leaders and spouses pray during the national meeting, hosted by the Northside Church of Christ in Benton, Ark. (PHOTO BY BOBBY ROSS JR.)