Remember the Titans, neglect the saints
For some, gridiron gods compete with God for time and attention on Sunday.
---
ILLUSTRATION BY DAN McGREGOR
In my Associated Press days, I wrote about a church that developed a "Holy Huddle" program to combat people leaving services early to watch the Dallas Cowboys.
More recently, a preacher I know in a different NFL city complained about members slipping out in the middle of a sermon to pay homage to the football gods.
On any given weekend, anywhere between 63 million and 118 million Americans go to church, according to the Hartford Institute for Religion Research. At the same time, that many or more tune into professional football, which for 30 years has reigned supreme among American sports, as noted by Sports Illustrated.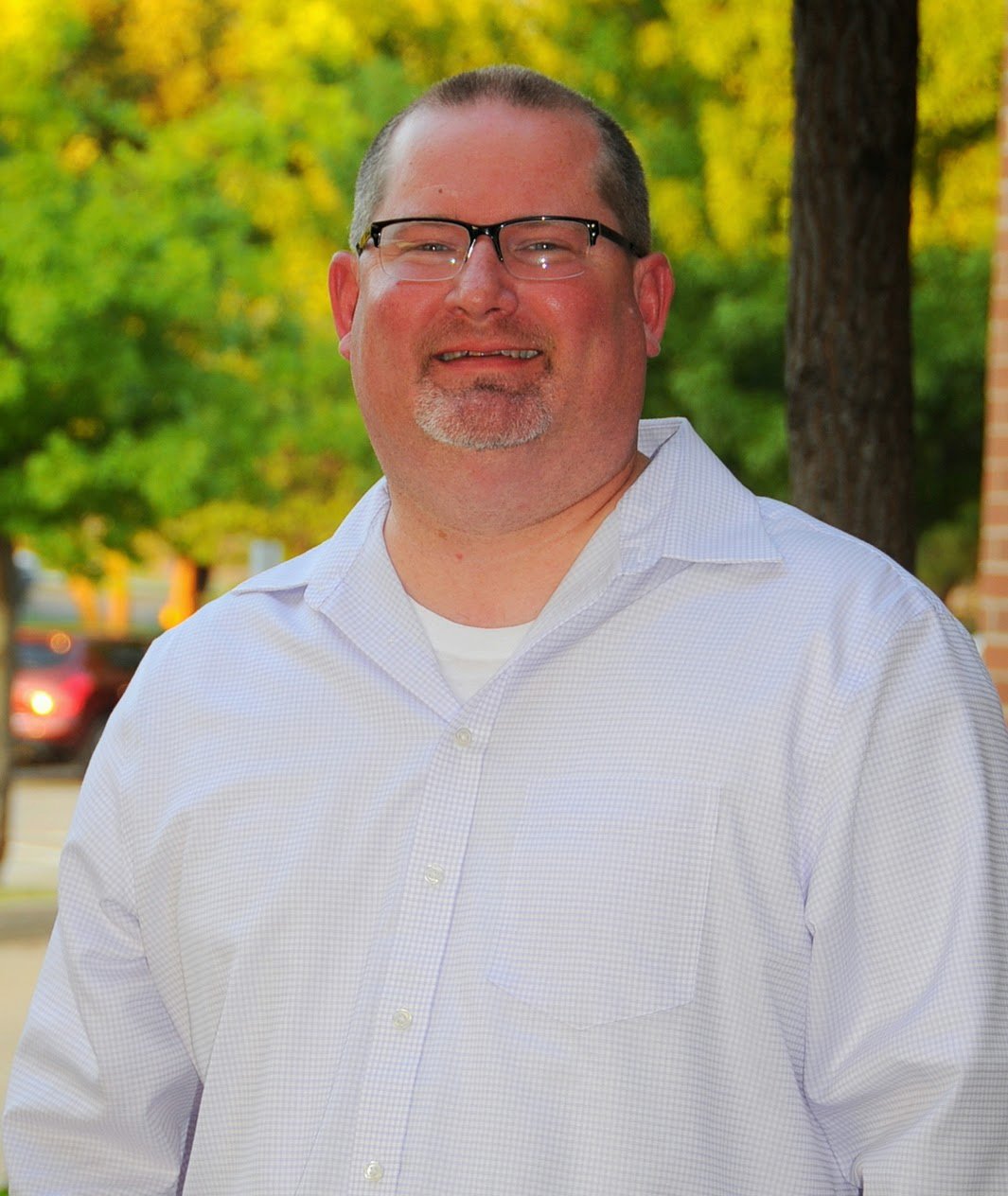 Inside Story | Bobby Ross Jr.I asked ministers about their experiences with Christians who find it easier to remember the Titans than to gather with the saints (no, not those Saints).
"Someone must have emailed you to let you know that me and three buddies 'slipped out' during the invitation song this past Sunday night to head to the Packers game in the Superdome!" said Eric Dishongh, minister for the Hickory Knoll Church of Christ in Harahan, La., and a New Orleans Saints season ticket holder.
"I've often jokingly said that a big 'selling point' of Hickory Knoll is that we are the only congregation in New Orleans that a person can attend worship and Bible class and get to the Superdome without missing kickoff!" Dishongh wrote in an email. (Worship starts at 9 a.m., followed by Bible class at 10.)
When the Saints play at home, up to 25 of the 200 people who worship at Hickory Knoll make their way to the Superdome for the game.
It's not unusual for as many as 50 members to wear black-and-gold to church — be it a fancy suit, a Saints jersey or something in between, the minister said.
"In a sense, that's a part of our congregational 'personality' or 'culture,'" Dishongh said. "Five seasons ago, when the Saints were in the NFC Championship and the Super Bowl, our evening service occurred much earlier on both of those Sundays.
"With all of that said, though, and in all seriousness, we all realize that there's nothing more important than faith and worship!" he added. "In my own sermon preparations, I intentionally pay attention to the number of Saints references that I make during football season, understanding the fact that not everyone is a diehard fan."
Last season, the Seattle Seahawks' first-ever Super Bowl championship created excitement for members of the Summit View Church of Christ in Yakima, Wash.
When the Seahawks made the postseason, the church hosted playoff parties for each game.
"They were well-attended (50-ish people) and a lot of fun, even for one diehard 49ers fan who was crushed when San Francisco lost to Seattle at the last second in the NFC championship game," minister Kevin Jensen told me an email. "We also were blessed to get to build some connections with friends of our members who came to the parties, and a couple of those connections have turned into evangelistic opportunities."
Before the playoffs, though, Jensen preached a sermon in which he referenced the East Coast games that started before the worship assembly ended.
"If they couldn't stand missing the early games … I encouraged them to buy a DVR so they could put God first and still enjoy the game," he said. "One of them did! And he's over 90 — 93, I think."
In his time preaching in Nashville, Tracy Moore recalls that Tennessee Titans fans would leave right after the Lord's Supper to rush to the stadium.
"The struggle I had with them leaving early was I attended several games myself," said Moore, now minister for the Vero Beach Church of Christ in Florida. "I preached, shook hands for about 15 minutes after, headed to my office to change and ate a packed lunch on my way to the stadium. I usually got to my seat in time for the national anthem and flyover.
"Personally, I see corporate worship as more important than getting to the game early enough to buy an overpriced hot dog or watching the team warm up," he added. "When I had an opportunity to go on a Monday night game, I did take advantage of being there earlier and loved it.
"For me, when parts of the body are gone, whether it be (for) a football game or out sick, something is missing. When we do worship right, nothing matches that joy, especially when shared with your brothers and sisters in Christ."
The above video features Washington Redskins quarterback Colt McCoy, who led his team to a surprising win over the Dallas Cowboys on Monday night. Read the The Christian Chronicle's 2009 Dialogue interview with the Christian quarterback.

OTHER MINISTER FEEDBACK
• Adam Metz, minister, Alum Creek Church of Christ in Lewis Center, Ohio: "In the Eastern time zone, we're done before kickoff! I'd just say the world of youth sports is much more of a threat to the spiritual vitality of our people than big-time sports." (See my Inside Story column on "Youth sports: a modern-day idol for some families.")
• Gipson Baucum, minister, Fairview Church of Christ in Tennessee: "I'd be less disappointed with people skipping church and leaving early if they weren't (for the most part) the same people who don't come back on Sunday or Wednesday night anyway. Of the people here who leave early to go to an NFL game or who don't come at all on game day, only one or two are regular attenders at other services. So the ones who don't come to other services give up a connection with church for the entire week or sometimes two weeks in a row (if there are back-to-back home games). I do have a member that leaves after the communion on Sunday morning, but he's usually back the same Sunday night after the game and he's with us Wednesday night. The fact that he's still making the community of believers a priority is a big deal to me, even if he is leaving early on Sunday mornings."
• Peter Horne, minister, Lawson Road Church of Christ in Rochester, N.Y.: "I'm pretty sure one of the difficulties we have finding host homes for our Sunday night Growth Groups is the men in the house wanting to watch their team play but missing half a game due to the Growth Group."
•
James T. Wood, interim minister, PUMP Church of Christ in Portland, Ore.:
"I've never really understood why we feel the need to make a certain hour at a certain place on a certain day more holy than the rest. The 'problem' of people leaving a service is more of a problem with the way we teach about serving and worshiping God. Through our localized and temporalized constraints, we teach that God can only be worshiped at a certain time and place. That sets up a competition between God and everything else (including football). But there is no competition: God is greater than football AND greater than our appointed times to meet for church. What if a church with rabid fans of a team created a small group that allowed them to watch the game and worship together? You might have more people connecting to God instead of lamenting the people leaving church early."
• Cody Chumbley, student and family minister, South Main Church of Christ in Weatherford, Texas: "DVR's are a glorious thing. We openly recognize that it is a sacrifice to place one's thoughts on God above all else. To practice denial of instant gratification communicates a rhythm of sacrificial love in our lives, a practice Jesus models for us through choosing to live with us and die for us. We make the focus to honor the positive of valuing sacrifice that these members are practicing in choosing to seek God in a time when they could be enjoying football. We hope that they share their passion for a sport with others as a way to gain community but ask they do so after many others have sacrificed time and passions as well to join with the body of Christ in worshiping God. We don't believe guilting anybody will create affirmation of God's and the church's love for them. We also recognize that Sunday morning at 9:30 a.m. is not the only time we can meet to do this but has historically been the best fit for us as a larger group. If we as a local body need to revisit that practice through the scope of Scriptural application, we accept that and welcome the conversation."
• Jordan Hubbard, minister, Belton Church of Christ in Texas: "During his ministry, Paul Sneed, an associate minister at the Central Church of Christ in Amarillo, Texas, would always get up and make announcements at the end of Sunday evening service. He would say, 'Well, the weather in Dallas is very good. High of 27 and low of 10.' Or he would say, 'I checked, and the weather in Dallas is awful. It is a high of 38 and a low of 7.'"
• Keith Roberts, minister and elder, Calhoun Church of Christ in Louisiana: "Distractions (like the NFL overriding corporate worship) are, at root, about the spiritual health of a congregation. Every church I've been around has a 'hard core' (those who'll be there no matter what), a 'mainstream' and a 'fringe' (like the curious 'crowds' that followed Jesus around). Our assignment as leaders is to pray for the flock, plus teach and mentor, so that the outer groups are drawn toward the 'hard core' to become authentic disciples of Jesus — no matter what's happening in the NFL."
• Sam Pace, minister, Northwest Church of Christ in Westminster, Colo.: "We have a 50-75 member attendance swing each week. We live in a highly mobile culture, and there are many things to get out and do. Hiking, hunting, fishing, photography, football, fall color changing, mountain climbing, marathons, etc. My concerns for our membership have little to do with church attendance. I'm more concerned with their spiritual attentiveness. Are they attending to spiritual matters, and are they growing closer to the Lord and participating in his mission? That is my overall question. So, when someone leaves early on a Sunday morning to attend a family function or a football game I take little notice. It concerns me more when someone attends every service and yet they are far from the Lord and rarely participate in God's mission to the world outside of the church building. Still, in every case, whether they attend every minute of every service or they leave early for some other function, my highest concerns aren't centered around church attendance. I'm concerned most about their spiritual health."
• John Dobbs, minister, Forsythe Avenue Church of Christ in Monroe, La.: "Everything I can think of to say is tainted by (1) I care little for sports, (2) I do regard the assembly as a very important part of the spiritual life of a disciple and (3) I find it sad that such preparation, energy, money and testimony are taken from Christ and his church and given to a team that will never know your name. I feel confident that there are ways that Christians can enjoy being sports fans and also be great Christian witnesses. When called to sacrifice one or the other, which one wins?"
• Patrick Barber, minister, East Point Church of Christ in Wichita, Kan.: "When consumerism invades the life of the church, we shouldn't be shocked when people choose whatever meets their felt needs. If someone feels a bigger thrill from football than he does from congregational worship, then it isn't surprising when he chooses the option that he experiences as more fun. Is that spiritually immature? Yes. But it also speaks to those of us who lead worship and pointedly asks if we could do a better job communicating the urgency and relevance of worship."
• Chris Hodges, associate minister, Katy Church of Christ in Texas: "I say this not from a legalistic point of view but from a God-above-all point of view: I believe that altering service times for sports absolutely sends the wrong message. I am a HUGE sports fan, but God must always take precedence, without question and without complaint. Imagine changing service times for the season premiere of 'The Walking Dead' or any other television show. I'm not condemning any congregation that does such things. I just see the wrong message being sent to the church and the community. The biggest gripe I have is that sports have become a god to many and, we as Christians, help to enable that when we schedule worship times in order to accommodate kickoff times."
JOIN THE CONVERSATION
The Green Bay Packers play the Chicago Bears. (PHOTO BY PAUL CUTLER, VIA WIKIMEDIA COMMONS)Your turn, Chronicle readers: Are you ready for some football conversation?
If you're an NFL fan, how do you balance your faith and your sports passion?
In case we decide to quote you, be sure to include your home congregation, city and state.

Bobby Ross Jr. is Chief Correspondent for The Christian Chronicle. Reach him at [email protected].