Road Notes: Sleeping in airports — or not — to start a Cambodian spring break
Have you ever overnighted in an airport, train station or church building while going to or coming from a mission trip? What do you remember from the experience? Share your mission trip logistics adventures.
---
HO CHI MINH CITY, Vietnam
— Blue chairs or blog post?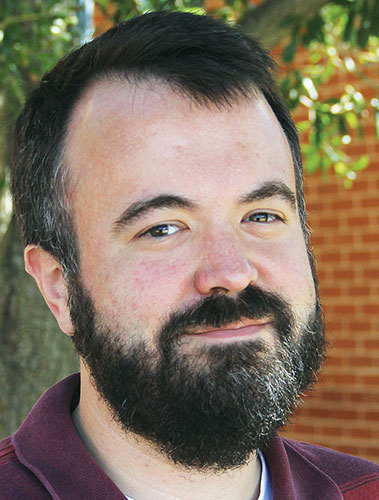 Inside Story | Erik Tryggestad
I can either make one last futile attempt to fall asleep on this row of blue padded seats at the Tan Son Nhat International Airport — amidst sounds of baggage cars and the constant hum of the escalator — or I can write about not falling asleep.
I guess my choice is obvious.
It's a good choice, turns out. A guy with a GIANT Zamboni-like sweeper machine just got off the elevator and went to work. That would have awakened me anyway. One member of our team somehow managed to sleep through it. We're like nomads right now, but getting to know each other over card games.
I'm on my way to a Cambodia with a group of students from Oklahoma Christian University. We're spending spring break attending the 10th Angkor of Faith, a weeklong camp for young Christians in Siem Reap, home of the Angkor Wat temple complex. Built in the 12th century, it's the largest religious monument in the world.
(I was able to attend one day of the conference back in 2010. Here's my report, part of our Global South series.)
 Years ago, members of Churches of Christ across Southeast Asia gathered in Siem Reap for the annual Asia Mission Forum. They noticed many young children near the temple site who sold trinkets or begged for coins. The Christians wanted to help the children with more than handouts.
Devotional time during Angkor of Faith 4 in 2010. (PHOTO BY DAVE HOGAN)

Angkor of Faith was born. In the past decade, the trip has played a significant role in the faith development of many participants — and has led to baptisms. Young church members attend from nations including Thailand, Malaysia, Singapore and Japan. An increasing number of Cambodian Christians are involved.
Our OC team is an international mix as well. We have students with us from the U.S., China and South Korea. Our team leader, and one of the Angkor of Faith organizers, is Mit Vikraman a native of Malaysia and a graduate theology student at OC.

Getting here as economically as possible required us to fly from Dallas to Tokyo and from Tokyo here. We arrived at about 11 p.m. and fly for Siem Reap around 8 a.m. — barely enough time to bother with a hotel, especially in a country that requires an entry visa.

• Road Notes: In Hobbiton, learning to love an expected journey

• Indonesia's most-blessed man: A former prisoner trains new generations of preachers
• Thailand: Survivors of the Taliban find new life — and new fears — in Bangkok

• Jailed Pakistani family in Thailand shows true beauty

• Singapore: A 'pillar church' for Southeast Asia

• His face preaches: The faith of 'Tattoo Tan'

So here we are. (I have to give thanks to the helpful folks at Vietnam Airlines who assisted us with a baggage situation. It takes more time to describe than is worthwhile — as many of you have experienced on mission trips, I'm sure — so I'll just leave it at a heartfelt "thanks.")
I'm incredibly thankful (and racked with guilt) for my wonderful wife — a dedicated, working mom — who jumps over hurdles to allow me to do things like this.
I'm also thankful for the Sleeping in Airports website for giving me a hint of what to expect here.
Kinda' wish they had mentioned the Zamboni, though.  

Have you ever overnighted in an airport, train station or church building while going to or coming from a mission trip? What do you remember from the experience? Please share your mission trip logistics adventures in the comments below.