Road Notes: A grown-up college devotional — and a big Christmas tree — in New York
---
Members of the Long Island Church of Christ worship during a biweekly, Friday night devotional. (PHOTO BY ERIK TRYGGESTAD)
Blogging live from New York
Howdy from Queens. I'm here in the Big Apple visiting members of the Long Island Church of Christ, which meets in not-too-far-away Central Islip, N.Y. 
Last night I was part of the 300-member church's biweekly devotional. The service — especially the singing — was great. The experience had the feel of a good, old-fashioned college devotional — the kind we used to have Monday nights at the Georgia Christian Student Center, a ministry of the Campus View Church of Christ in Athens, Ga. If all of us got back together for a reunion, along with our kids, I imagine it would be a bit like last night's devotional.
The Long Island church is a kind of grown-up campus ministry. Many of the church's members were converted through a door-knocking ministry at Stony Brook University. Then they brought their parents into the church. Here, the oldest in the faith are the youngest in age. And now they have kids — a new generation growing up in the church. 
The church was an integral part of relief efforts by Churches of Christ after Hurricane Sandy made landfall here a little more than a year ago. (Read our feature on the relief efforts.) Members of the congregation continue to be involved as the people of Long Island rebuild. 
Steve Aponte, a native of Staten Island, helped coordinate the relief efforts. He picked me up a the airport and, upon hearing that I've never seen New York City up close, gave me a quick tour. I got to see Times Square and the Christmas tree at Rockefeller Center. Here are a few photos to get you in the Christmas spirit:
The Christmas tree in front of Rockefeller Center in New York. (PHOTO BY ERIK TRYGGESTAD)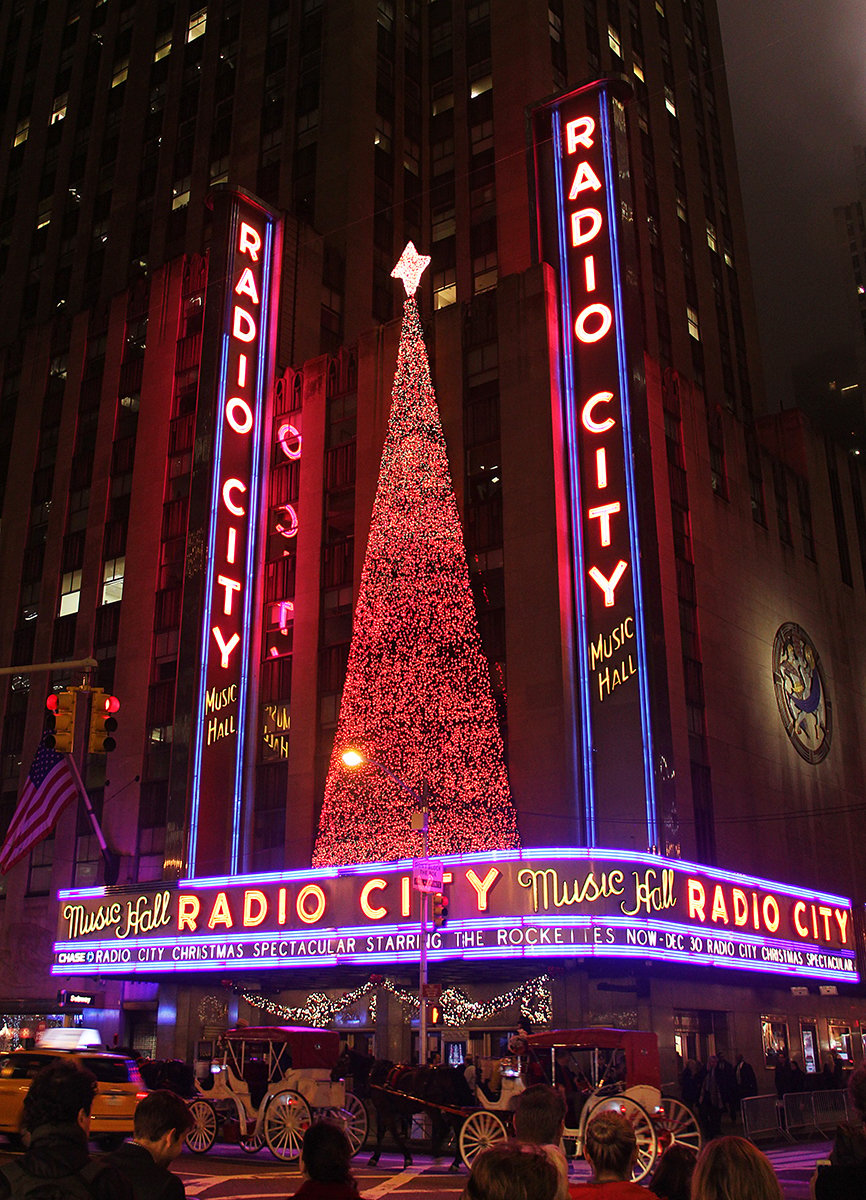 Radio City Music Hall, decked out for the holidays. (PHOTO BY ERIK TRYGGESTAD)
Another view of the Rockefeller Center Christmas tree. (PHOTO BY ERIK TRYGGESTAD)