Road Notes: A four-course church potluck in France
---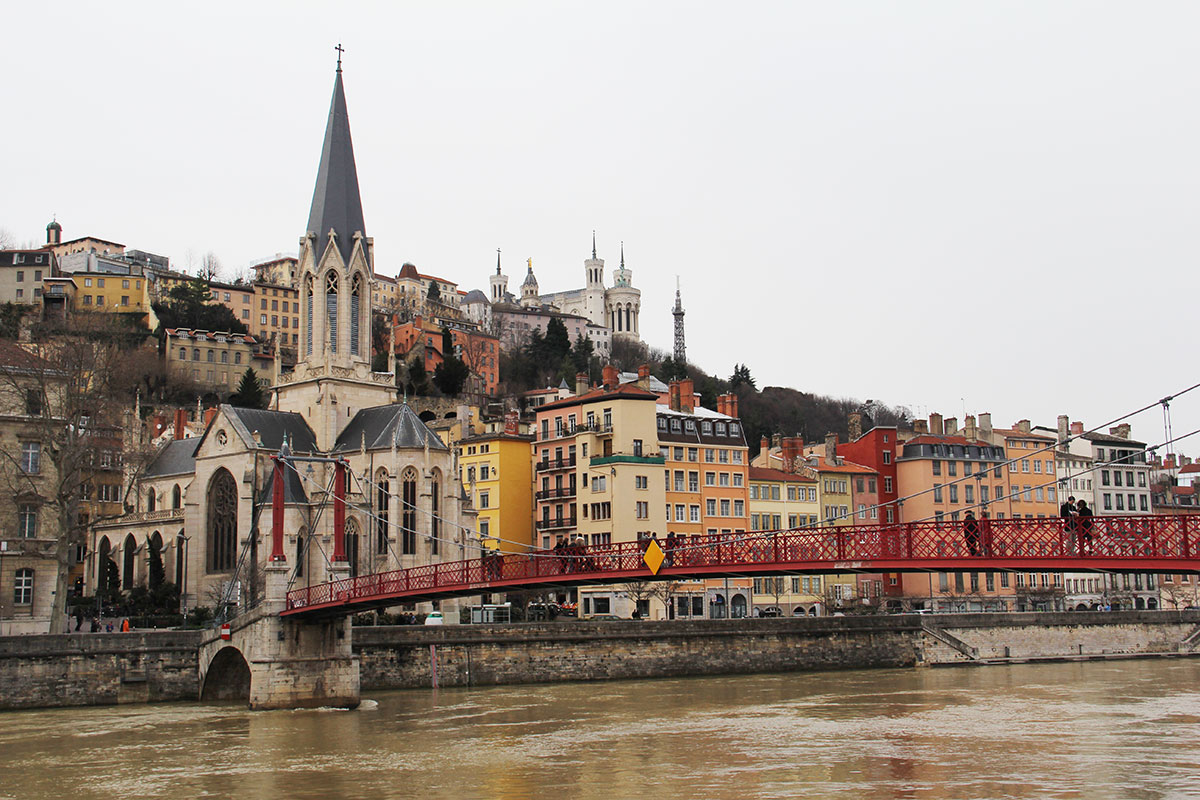 A view of historic downtown Lyon, France, across the Saone River. (PHOTO BY ERIK TRYGGESTAD)
Blogging from Meyzieu, France
That's right, a four-course potluck. Salad, main dish, cheese and dessert. 
Sure, some members of the Eglise du Christ (Church of Christ) piled up more than one course on the same plate, but you get the idea. (And yes, cheese counts as a course here. I remember when European travel guru Rick Steves visited Oklahoma Christian University last year and said that Europeans are "evangelical about their cheese." He was right. And it's great.)
I'm in central France, about 250 miles southeast of Paris, on the outskirts of Lyon. I'm taking the long way back home after attending a reporting trip to Togo in West Africa. (See my earlier blog post about that.) 
Since I had to change planes in Brussels, Belgium, anyway, I scheduled a long layover. After a second brief stop in Brussels (see my even earlier blog post about the first one) I traveled about four hours south to Lyon. The high-speed train was great. The only complication was my struggle to hear the announcer call the stops over the gaggle of high school students who boarded at the first stop — Lille, France. 
My hosts here in Lyon are longtime missionaries Arlin and Pam Hendrix. Lynn McMillon interviewed Pam Hendrix for our Dialogue series last year. 
The Hendrixes have taught me a lot about Lyon, a city of about 2 million souls that dates back centuries. This was part of what the Romans called Gaul. (My high school Latin classes came rushing back to me. I remember translating the first sentences of Julius Caesar's "The Gallic Wars" — "All Gaul is divided into three parts …" This is one of them.)
Some of the world's first Christians died here as martyrs. Arlin Hendrix and i stood among the ruins of a Roman circus where it happened. It was a surreal feeling. The Roman Catholic church also has a lot of history here, of course. The city is home to great cathedrals and the descendants of French nobility. 
The Hendrixes have a DVD of "Les Miserables." It seemed appropriate to watch it last night. So, in that spirit, here's Anne Hathaway singing "I Dreamed a Dream" — also known as "How to Win an Oscar in three minutes, 41 seconds.
And here are few more pictures from Sunday worship and historic Lyon. I enjoyed getting to know the church members during the fellowship meal, hearing about their desire to follow God and their struggles to share Christ in France. Four courses of faith, indeed.
The ruins of an ancient Roman theater overlook the city of Lyon. (PHOTO BY ERIK TRYGGESTAD)
Members of the Lyon Church of Christ sing during Sunday worship. (PHOTO BY ERIK TRYGGESTAD)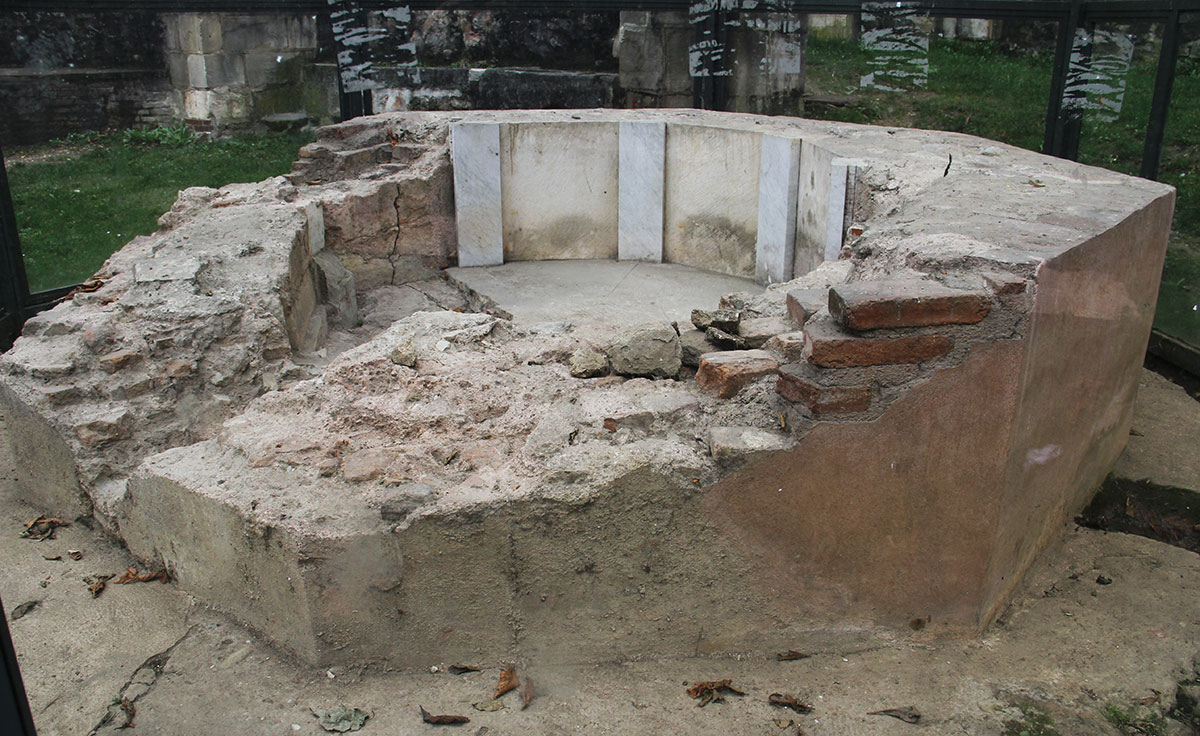 The ruins of an ancient baptistery found in an early church in Lyon. The Roman Catholic church practiced baptism by immersion up until the 1200s. (PHOTO BY ERIK TRYGGESTAD)
I always figured C-3P0 was British, not French. But here he is in Lyon. Oh, dear! (PHOTO BY PAM HENDRIX)