Richland Hills Church of Christ changes its name — slightly
---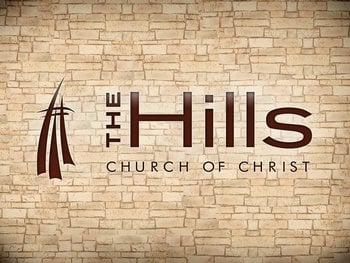 The Richland Hills Church of Christ in Texas, the largest Church of Christ in the U.S., announced recently that it is shortening its name to The Hills Church of Christ.
Why?
In a video, Rick Atchley, the church's minister of the Word, gives three reasons:
• The church isn't in Richland Hills — and hasn't been for more than 30 years. The church's street address is North Richland Hills, a municipality near Fort Worth, Texas, in the Dallas-Fort Worth metro area. As the name suggests, North Richland Hills is north of the city of Richland Hills, Texas.
• The church is "not a location church," Atchley says. People from more than 50 ZIP codes attend, "and we believe our 2020 vision is to be a church for the city, not just one small part of the city."
• Next spring the church plans to launch a satellite campus in the west Fort Worth area. The church is renovating an old United Artists movie theater on the north side of Interstate 30 between Las Vegas Trail and Cherry Street to serve as its western campus. The name "Richland Hills in West Fort Worth" wouldn't work.
The church has posted details about the name change on its website, as well as recent news and a timeline in PDF format about the West Fort Worth campus project.
Richland Hills (or The Hills, rather) isn't the first Church of Christ in the DFW metro to move to a multi-site model. In 2007 we reported that the 2,000-member Highland Oaks Church of Christ in Dallas was merging with the 200-member Pitman Creek Church of Christ in Plano, Texas, about 14 miles away. The Pitman Creek church's building became the Plano campus of the Highland Oaks church. Don Crisp, a Highland Oaks elder, described it as "one church meeting in two locations." I interviewed Steve Roseberry, then the minister for Pitman Creek, about the multi-site approach:
"This is a new concept in Churches of Christ," Pitman Creek minister Steve Roseberry said. "In the name of autonomy, we've been reluctant to take this on."
Unlike a traditional church plant — where a congregation establishes a separate legal entity — the resulting congregation will share a common staff, eldership, budget and vision, Crisp said.
Instead of seeing the merger as the end of his church's autonomy, Roseberry said that becoming a multi-site church demonstrates the kind of unity discussed in 1 Corinthians 12, which describes the church as one body of believers made up of many different parts.
"We're all members, one to another," Roseberry said. "That extends across congregational lines."
What are your thoughts on the multi-site church model, as opposed to church planting? Do you know of other examples of this approach among Churches of Christ?
Feedback

The International church of Christ has been doing it for many years. It makes much more sense- saves money, resources, etc., and allows for broad based leadership and "management."
Also sends a signal to the world that we are unified as opposed to autonomous (to them it's divided not independent).
I would like to see many more of our churches merging and working under a dual or more/many campus approach.

Charlie Eaton

September, 8 2010

Re: satellite campus as an echo of the early church (many congregations meeting in smaller units throughout the city, but all one church), that seems an attempt at rationalizing. There is no evidence that I'm aware of that suggests multiple congregations in the New Testament shared a single eldership. It seems to me that this is a clear step toward hierarchical arrangement among churches–first in one city, then one region (Metroplex?), then larger geographical regions (county/state/nation/world). For myself, I hope that this is a fad that will quickly evaporate as churches set aside the craving for cultural acceptance in favor of counter-cultural Christianity. It's fascinating to me that denominational groups are consciously pulling back from "hipster Christianity" (see the current Christianity Today) while some in our brotherhood are eager to emulate their failure.

Chris Stinnett

September, 8 2010

This model first came to my attention at a meeting of preachers and elders of independent Christian Churches/Churches of Christ in New Mexico several years ago. At the time I rejected it for the reasons of autonomy. I'm not quite so doctrinaire about it now, depending on how it's implemented, although I still strongly prefer legal autonomy as an eventual goal for a new church plant.
The International Churches of Christ continue to have something like this model, with the New York City Church consisting of different regions. The Central Jersey church, of which I am now a part, became legally separate from the NYC church a few years ago. Of course fellowship continues between the two bodies.

Adam Gonnerman

September, 8 2010

The NT speaks of converting people to Christ; not "establishing churches". The above discuss comes from a misunderstanding of what The church is. I believe that is why "house churches" among brethren is growing fast.
The Religion Machine
The religion machine is made up of committees, administrators, directors and professionals with various titles. Whoever builds the biggest machine is the greatest. Such church organizations have no biblical command or precedent. The word, which is translated "church", is ekklesia. When used in connection with Christians, it had no reference to an organization or a building but to the community of believers. The New Testament says nothing about organizing a church. Terms such as preacher, evangelist, elder, and deacon were not titles indicating an organized structure but descriptive terms referring to the work being done. Today such titles are needed to show who has the authority to run the machine. The time and energy of members are consumed in meetings to keep the bureaucratic machine running. Personnel are employed to keep track of the operation, to develop means to meet the payroll and to build the "plant" to house the machinery. The result is a bureaucracy with regularly scheduled bureaucratic meetings of the elders, the standing committees, etc. When will the machine begin to produce faith instead of more machinery? Quote from "The Religion Machine"

ken hargesheimer

September, 8 2010

I just learned that the Farmers Branch Church of Christ went to a multi-site model in 2007. The church's original campus is in Dallas and a satellite campus is in Carrollton, Texas. The church's <a href="http://www.thebranch.org" rel="nofollow">website</a> identifies the combined body as "The Branch: Farmers Branch Church of Christ & The Branch at Vista Ridge."

Erik Tryggestad

September, 8 2010

Maybe it's my fault, but I've never "gotten" the multi-site church idea. Is it truly working anywhere, or is it just a fad? What are the real advantages? Is the "plant" subservient to the "mother church"?
Is this truly evangelistic, or are we just imitating others?
I'm still not sure.
I tend to agree with Chris Stinnett… It all sounds a little… well, "Catholic".
If I'm wrong, somebody educate me.

Keith Roberts

September, 8 2010

Rather than expect a single model, I think we should expect to see a variety of forms of local organization. Mega-church, Multi-site, house church, missional, traditional, etc. They and whatever comes next will just jumble around, "working" well in some places and not so well in others (sort of depends on what you think "success" looks like, too).

Adam Gonnerman

September, 8 2010

The Madison Church of Christ in Nashville launched a multi-site in Hendersonville, TN almost a year ago. It has been an incredible success, reaching many souls for Christ, reaching young families in a rapidly growing area, and has invigorated the main campus with a mission/evangelistic spirit. Leading people to Jesus is the goal, and God has blessed this ministry. It might not be for every church but it has been a real positive for us.

P David Barnes

September, 8 2010

I am aware of several Baptist churches around where I live adapting this type of campus church organization. I am saddened to know this is being adapted in churches of Christ. My initial thoughts were similar to Chris Stinnet's above. Obviously "The Hills," have not adopted this practice from the NT but from the denominations round about them.

Shane Robinson

September, 8 2010

The multi-site church has worked in several areas, and has been more extensively used oustide of the family of churches of Christ. The main purpose of this church structure is to break down geographical barriers. It gets rid of the excuse, "I would go there but they are too far away." Properly done, each site will have elders that meet there, but the elders at both sites make up one congregation. Really, the only limit was geography – and streaming video has done away with that.

Michael

September, 8 2010

To Keith Roberts:
As regards your final statement in your remarks, it seems you have already been "educated." This new fad/trend is just another among a plethora of experiments within the churches of Christ to figure out what "works."
Are we brighter than the creator of the universe and the author of our salvation that we have to figure out these things for ourselves? Why don't we just go back to the NT and let God teach us what works? Do you mean to tell me that within the "satellite" church there aren't/won't be qualified men to serve as elders and deacons, right away or at least in time, rather than be subject to the "mother church?"

Dale Byrum

September, 8 2010

I understand that the church in the larger NT cities comprised few/several/many different meeting sites (mostly homes with limited capacity) while having ONE eldership (such as Ephesis, Jerusalem, etc).

Dan Smith

September, 8 2010

I don't read anywhere in the New Testament of 'satellite or multi site' churches. If you want to get technical, they should be meeting in homes. Having one eldership overseeing several campuses smacks of Catholicism. Like what happened in the 2nd century. Treading on dangerous ground here. Someone that says 'the church is too far away' will also use any excuse not to come.

Dorothy

September, 8 2010

Someone help me out if I'm wrong about this point: I find no reference to multiple congregations in a single metropolitan area in the NT. It is as if the entire body of believers in, say, Corinth were united. I'm equally sure that given the distances and other obstacles that existed that they were rarely, if ever, all together in one place. Also it seems quite likely that ministers and elders, as a major part of their responsibilities, moved around amongst the various parts of the body to nurture unity of vision and approaches. IOW it seems to me that the current model of many groups in an area, all with the autonomy to be divided, even devisive and provide the fields for disgruntled people to church shop rather than come together is much farther from the NT model than large, multiple-site churches would be. I must confess that I am almost envious of anyone in either one of those situations as I live in a rather sparsely populated area with only a teensy tiny body of believers and we are at least 100 miles away from any other. Now, to be sure, sheer size would necessitate some measures such as undertaken in NYC but care would have to be taken to avoid just becoming isolated, individual, even autonomous groups (congregations) again. Cherish every fellow believer and embrace them.

Chuck Reed

September, 8 2010

Why go and make a church of Christ extension and plant it right between two other church of Christ congregations that are already less than a mile apart? I am extremely disappointed in the Hills group deciding to make the extension an instrumental "worship". And, I agree with Dale above.

Ron Rutledge

September, 8 2010

Hmmm… worrying about which geographic model a congregation uses as more and more folks abandon physical meets in the first place and increasingly meet online seems to me like fighting the last war. How about an emphasis on digitizing our theological resources so they can be consumed via cellulars and smartphones, both in the US and throughout the world at various mission sites. Are there any Churches of Christ related colleges/universities/preaching schools offering cybermissiology classes?

Ed Dodds

September, 8 2010

This has been highly successful at Oak Hills Church in San Antonio. We now have 3 satellite locations with more being planned. Total attendance for these congregations runs about 1,500 per Sunday. These are not servant or subservient congregations, but part of Oak Hills, just in a different location from the main campus.

Tom

September, 8 2010

It is good the Hills Church of Christ is planning to incorporate other assembly places under one leadership. This is according to New Testament practice, as there was never a record of more than one church in a city. Plurality of churches always referred to a region or province; singular "church" always referred to the believers in a city location. If the Hills Church of Christ extends its leadership role to include areas beyond what is defined as a city, it will at that point cease to respect the New Testament arrangement. This was one of the principle errors of the Boston Movement. When the multiple assembly places within the city of Boston were directed by one eldership, there was little if any objection. However, when they extended their oversight authority to other cities, they stepped beyond the Bible pattern of organization of the local church. Church buildings have tended to separate and hinder the fellowship among all believers in a given city. When the church met primarily in homes, either in the first century or in our times like in the Ukraine now, there were not a multiplicity of autonomous congregations within any city. There were then and are now occasional meetings together of all the members in the city. Flavil Yeakley commented on these observations made in 1985 in my book, HOW CHRISTIANITY GROWS IN THE CITY, saying those thoughts were 20 years ahead of their time. Of course the RHCC practice of mechanical music in worship is contrary to the New Testament, and will continue to bring division and heartache among disciples. When this was introduced is when I left RHCC and posted 25 theses on their door in earnest opposition. I have many friends and family members still there for whom I pray daily.

Alvin Jennings

September, 8 2010

In reference to the name: the NT example is that the church truly did not have a "name", persay. The Lord's church is often mentioned with a term of ownership showing that it belongs to Christ, to God, the First-born, etc. John wrote to the church in Ephesus, the church in Smyrna, the church in Laodocia, etc. Using the NT as example, we have precedence to use a term to denote whose church it is and where the church is located. When we use terms that do not identify the location but are catchy names, I believe we are treading on dangerous ground.
When we start to "speculate" how far an eldership extended it's oversight, I also believe we are beginning to breach into secularism/denominationalism. I understand the idea of having unity of the body within a geographical area, but there is nothing that defines how large that area should or may be, therefore it is fitting that we have numerous congregations within a city or a county. Each congregation should be completely autonomous. Having elders oversee the work at multiple locations is basically how denominationalism and even catholicism began. I believe the "church" planting model to be more appropriate than the "satellite" congregation. How long does a satellite remain a satellite and how many satellites does a congregation establish. Do they extend only to the city limits, the county limits, the state limits, the country limits? You need to go back to the reason we have cited for many years as being the wisdom of the Lord in establishing autonomy of churches: it prevents one congregation from perverting another.

Glenn Landrum

September, 8 2010

Hmmmm….This discussion saddens me as it does some of the writers, only for an entirely different reason. Some of this discussion smacks of sectarianism and I would submit that is the biggest problem in the churches of Christ today. We have set ourselves up as the watchdog of every other congregation (and denominational church) instead of being the city set on a hill that looks to serve and save lost and broken people.
When certain congregations strive to reach the lost by alternative means than we are used to in our fellowship, they have to spend precious time and energy defending themselves to the watchdogs instead of focusing all their energy on their calling.
Then, in the course of a discussion on a simple name change and church plant, we have to bring up other dirty laundry, i.e. the use of instruments in worship, which we are far from all being in agreement on.
Unfortunately, we tend to have less and less influence on a lost world because we're too busy trying to enforce our opinions as facts on other congregations. And it is impossible to have any kind of level-headed discussion because folks jump in with their "I know God's opinion on this" attitude and criticize anyone who doesn't agree with them.
How God's heart must grieve over this kind of thing….

Bobby

September, 9 2010

Good for the Hills! Sharing the fellowship of Christians and love of God in whatever way possible is always good! Additionally, in an economy like we currently have any way to share resources and be good stewards is a plus too! We should not be so afraid of co-operative fellowships, but rather be willing to adopt a posture that believes that together we can do more. Autonomy isn�t all it�s hyped up to be.

Kevin W. Bridges

September, 9 2010

The congregation I am working with has grown and planted two other congregations, with a view to still another. All we have done is follow the simple Biblical pattern. Jesus said, "And I, if I be lifted up from the earth, will draw all men unto me.' (John 12:32.) We have not used worldly enticements to draw men, just the gospel message about Christ. It worked then. It will work today.

J. D. Tant

September, 9 2010

Hi! I don't want to grieve anyone; but I just want to mention a fact that many churches of Christ do, and maybe including the churches of the brethren who are feeling really offended by what the Hills church is doing.
As a son of a missionary and as a Latino preacher here in US. I know of many stories where churches of Christ here in US give orders to their missionaries (and their congregations) about what they should preach, practice and do in the foreign congregations, and that if they don't submit, they will retrieve their economical help. And they would have that attitude even if the foreign church has Elders already.
So, lets NOT get offended by what the Hills is doing. When I get offended by someone on the street, the first thing that I do to calm myself is think about the sins that I have committed against God and how He has forgiven me through Christ. Then, I think if I haven't done anything similar to the person who offended me. Maybe we have done worse.
So, for this discussion, I see both sides, so let's do what Romans 14 and the first verses of 15 says. Lets each of us be convinced in our own mind and quit judging each other, and lets all praise God with that attitude of unity.
May the love, the grace and the peace of God be with you. -Elmer Pacheco

Elmer Pacheco

September, 9 2010

Churches outside of Churches of Christ have been doing the multi-site model for years. Many churches that have had overcrowded buildings in multiple services on Sunday morning have discovered that our model of constantly building bigger buildings eventually becomes cost-prohibitive. If you are in a metropolitan area and people want to be a part of your particular church but they live 45 minutes away, you can tell them to suck it up and make the drive, find a church closer to where they live, or you can take the church to them via satellite campus and video venue. This has been a cost-effective way to deal with overcrowding in many churches. Sarcastically, I would add that if more of our churches had to deal with overcrowding on a regular basis, we would be more familiar with the concept, instead of casting it aside as another fad or perversion of the gospel.

steve ashworth

September, 9 2010

It is vividly clear that the mistakes of the post-apostolic church are evident today amoung some congregations of God's people. The fad of "satelitte campuses" is nothing more than old error in new robes. It has been around for centuries. The comparison to the Catholic model is right on the mark. It took denominations a few more centuries to catch up to the Catholics, and it has taken some of our brethren a few decades more to catch up to these "doings of the land" (Lev. 18:3). Now this is a growing trend amoung larger churches of Christ under the name of evangelism.
Interestingly, I came across one denominational blogger elsewhere who made some valid points regarding the mega-trend in denominational bodies. He stated,
"Isn�t a satellite church a little self-centered? Isn�t it a bit too much of an extension of a pastor�s or pastoral staff�s ego? What you find with most churches with satellite campuses is that they are large-up into the tens of thousands many times. Is it really all that hard to plant a sovereign church with all those resources and let them grow in a community themselves? Wouldn�t a church plant be better able to know and meet the needs of a specific community better than a video feed from across town?"
Rather than seeking to transplant a mega congregation's personality, plans and preachers in a seperate geopraphic locality, wouldnt it not be more efficient and yes, scriptural to simply plant autonomous congregations in needed areas? What are we really trying to promote through "satellite" communities? Are we seeking to uplift Christ and His intent for local autonomous congregations in different localities, or are we simply serving our own purposes in promoting a turn-key "franchise" and an extension of a larger "corporation"? Think about it.

Barry Gilreath, Jr.

September, 9 2010

Right on, Bobby.
The Hills, and a few other churches in our tribe have a paradigm that produces Kingdom growth in their area. When you are blessed with the right combination of staff, shepherds, members and resources to spread the gospel and serve the community, why not do church plants? Sure, it appears to mimick the secular corporate world, but we have already bought into corporate thinking: Our elders tend to be leaders in business, we conduct board meetings, we build structures that are the pride of the neighborhood, we feel pressured to conform to our branding, etc. To "win all men" we will learn from a great number of sources and utilize a great number of strategies (wise as serpents, harmless as doves).
Acts 5:38 "Therefore, in the present case I advise you: Leave these men alone! Let them go! For if their purpose or activity is of human origin, it will fail. 39But if it is from God, you will not be able to stop these men; you will only find yourselves fighting against God."

Ray Vannoy

September, 9 2010

I don't understand the Hills Church moving into an area where two other churches are now. Las Vegas Trail and Western Hills are not even a mile away in either direction. It seems to me there are other areas that would benefit more.

Betty

September, 9 2010

Then what does it mean brethren to "ordain elders in every city?" Does that mean elders from all over the same city serving at SEPARATE houses or a group of elders who serve ALL INDIVIDUAL house churches in a city?
The biggest blockade to progress in the body of Christ is fear. Always has been and always will be. Let me add: if other "synagogue-like" churches are already in the area and aren't committed to he Great Commission then by all means someone not bound by tradition needs to move in and carry on the work. If we are not doing anything we need to close our doors.
Megachurch mentality? The first church on Pentecost began with 3,000 in one day. Go figure.

JFM

September, 10 2010

I think it is awesome! I have always chaffed at the wasting of money supporting so many little congregations. In the town I went to college in there were 5 churches of Christ in a town of 12,000! The total waste of resources! 5 buildings, 5 staff payrolls, 5 sets of utility bills and insurance! I think that the multi-site model is good stewardship.

Keith

September, 14 2010

I guess I shall just ask the questions that keep running around in my head: "How practical is it to have elders (shepherds, pastors) who are over so many in so many places "away" from the flock. (I realize I am assuming here.)
Secondly, it seems to me that unifying; loving, encouraging each other would be better use of our time and resources than using the latest technology to share with so many…and there again, will "we" be there when our brothers &amp; sisters need us? (wherever they worship?)
So sorry for the missionary brother – I pray for your strength and peace and for the brethren in you area.

Toni

September, 18 2010

The best reason I can think of for many disciples to listen to one, is that one has been gifted to speak what life-changing in a clear and compelling way. I have been blessed to hear Rick Atchley teach at Pepperdine for a number of years, and have always been encouraged by the deep humility from which he speaks of Jesus and His will for us.

The arrangement of multiple locations invites the question of CONTROL. It is a legitimate concern in view of James and John's desire to sit besides Jesus — reigning over others. Many churches

seem blind to the WORK of Shepherds — watching for the lives of others,Heb.13:17. CF. 1 Thes. 5:12-13.

Beyond the scope of the announcement, we may consider restoring the first century practice of DIALOGUE. Dialogue is the Spirit's word in Acts 20:7&amp;9 to describe Paul's preaching at Troas. If there was anyone who was above being interrupted, surely it was Paul. Yet he dialogued with them until midnight. Further, he urged ALL of the Corinthians to speak for God, 1 Cor.14:24-5,31. Finally, 1 Cor.11:5 should inform us about our sisters speaking and praying.

From hearing each other, we better understand each other's heart (Mt.

12:34-5,Lk. 6:45), can ask God to forgive each other(1Jn.5:16), and the body will function thru the supply of each member, showing Jesus' love(Eph.4:16). Wayne McDaniel, Phx. (

[email protected]

)

Wayne McDaniel

October, 8 2010

I'm a member at The Hills, a graduate of ACU and a cradle church of Christ-er. There are shepherds at the other satellite locations. There are people driving from the west side of Fort Worth who, for whatever reason, prefer the edification of The Hills to the other west-side local congregations.
And in fact, now there is another church in a neighboring city that would like to come under The Hills leadership. That is under consideration.
Not sure how someone can say there is no NT example of heirarchy when Acts 15 makes it very clear that Jerusalem was the "headquarters" of the catholic (little c) Church at that time, and even tho there were supposedly elders in all the "plant" Gentile churches, critical disputes were taken to higher authorities. Or at least, we read of one:
"So Paul and Barnabas were appointed, along with some other believers, to go up to Jerusalem to see the apostles and elders about this question."

Andra Bennett

November, 25 2010

Recently my wife and I took a scholarly tour of the ancient village of Bavay, France (bordering South Belgium).The guide, a Doctorate in Archeology, showed us the ancient Roman ruins from the 2nd Century. He went on and on about temples and religion of the times,Pagan of course. I asked from the crowd if the Christians had any meeting places here since this region composed, he said, of some 7,000,000 inhabitants. He said there were many Christians here but they met in the homes of the Bishops. I asked, you don't mean like a Bishop over a region; do you? He replied; "No they were anciens" (elders in English). Apparently the elders had groups in each of their homes and met regularly to discuss the spiritual welfare of the body; not the purchase or construction of a "plant". Just think of it; one group of elders overseeing the Christians in a 7,000,000 people city. The Lord's work takes many forms over the centuries. There was no property or competition until the 4th century so there was no power seeking, just looking after souls with area wide meetings. No, it is not the 1st century, but close.
John Paul Hundley
French missionary

John Hundley

December, 18 2010

Church autonomy is a needed safeguard against the leavening influence of false doctrine. But if you aren't worried about this, have all the 'satellite' churches you want, but don't be upset when the 'mother' church passes down orders for you which you don't like.

Ruth Atnip

January, 17 2011

I believe, I recall, the question was: Do you know of other churches of Christ who have satellite churches and of their success or experience?
While visiting in Fort Meyers, Florida, about 12 years ago, the Gulf Coast Church of Christ was establishing a satellite church. I understood it was to accommodate the membership and because of the their physical plant limitations. I do not know if they still have a satellite congregation. I do know they have built a new plant since then. Perhaps, they would be a a good source of information, if someone is doing a serious study on the advantages or disadvantages based on the "fruits" of the endeavor as well as the biblical justification. Our family was extremely impressed with the spiritual depth and commitment of this congregation.

Eleanor

January, 20 2011

God's instructions do not include such a thing. God does not say "go and establish churches". He says "go and convert people to Christ".
Ken Hargesheimer

ken hargesheimer

January, 20 2011

When I was a young man turning my life around I went to some old preachers in the area to ask them what they had learned and could offer me in my training. Two of those preachers were Burton Coffman and Truman Spring. They were old gospel preachers with lots of experience in the church.
1. They encouraged me to love the *********** because that is who we are faults and all, and let there be no divisions among you, being eager to maintain the unity of the Spirit in the bond of peace.
2. They encouraged me to educate myself in the highest level of scholarship and discernment of the Scriptures, so that I could confidently preach and teach what was true to the full counsel of God's Word from the original languages of Scripture, and in this way to eliminate as much as possible personal opinions, incomplete scholarship, and inconsistent conclusions.
3. They also encouraged me to keep an open mind to any scholarship in the Word of God that I may not have yet acquired. In other words, "don't think you have it all right or know all there is to know on a subject; but at the same time do not violate your scholarship or conscience."
4. They gave me some "prophetic" words too – 42 years ago they told me that some of the most critical concerns the church was going to have to face and work out again would be the things that once divided churches of Christ in past centuries, i.e. our understanding of baptism, our autonomy, our role of women in the church, and the addition of mechanical musical instruments used in the worship assembly.
These godly men are gone to their reward now, and I have found their words of wisdom to be biblical both academically and spiritually, doctrinally and devotionally. So here we are living proof, that they were right. Division is here as it has been in the past, and challenges in the areas mentioned above are certainly here. I think we will have to follow the first three counsels listed above if we want to resolve the fourth.
I am sad that the church has gone in some directions that as far as I have studied, "just ain't right." But at the same time there is a lot in my life that "just ain't right, either." No one is without sin. Everyone seems right in his/her own eyes; but the eyes of the Lord still seek those whose hearts are humble. If we can stay focused on drawing near to God with humble hearts, stay true to the Word, and speak the truth in love, I think we can weather these challenges for our generation; and from what I can see in the bible and history, the next generation will have to do it again. Let's hang in there with each other and keep open and studious, and certainly let us be Christlike in our love and affirmation of one another. Please, brethren, let us not become denominational, catholic, cultic, or toxic. There are many things of the world that seem �successful� but that does not necessarily say they are �right.� It won't do us any good, and it won't do the lost any good, and it certainly won't glorify God.
I believe we all want unity, because that is what Jesus prayed for – "that they may be one". And the apostle Paul knew we would have challenges in these areas because the church in His day did, that's in part why we have letters like Ephesians, Galatians, and God bless those Corinthians. So here we are, living proof the church is still striving and stumbling, with wheat and darnel growing together until the angels harvest, just like in the first century, and the only way through is the same way they got through – love the Lord, and love the *********** enough to work it out without division.
Jesus prepared us for all this when He taught about the kingdom in Matthew 13 – be careful about pulling up what you think is darnel (weeds) Jesus says you may pull up some wheat or trample some wheat in the process; let it grow together, just make sure you are wheat, and don't judge/condemn others and pull them up or cut them off, God's angels will do that in due time.
God is not the author of confusion, right. We are not going to see it the same as some of our brethren, but let's don't right each other off – Paul even called the Corinthians "saints." I love you all, and I can only encourage us to listen to reason from above, like James encouraged the church to have wisdom from above which is first pure, then peaceable, gentle, open to reason, full of mercy and good fruits. May the Lord grant us mercy, and may we remember that mercy triumphs over judgment too.

Dr Dean English

March, 11 2011