REVIEW: Not your 'abuelo's' church — reaching U.S.-born Latinos
---
I don't speak Spanish, but I've spent the past 46 years working with two churches in Los Angeles, both of which are multiethnic, multilingual, multicultural and multigenerational.
The first was black, white, Spanish-speaking and Asian. The second has services in English, Spanish, Korean and Chinese. I've watched these churches respond more or less successfully to the challenges posed by demographic changes.
It's happening in churches all over the United States as immigrants from around the world move into our cities and become part of local churches. That's why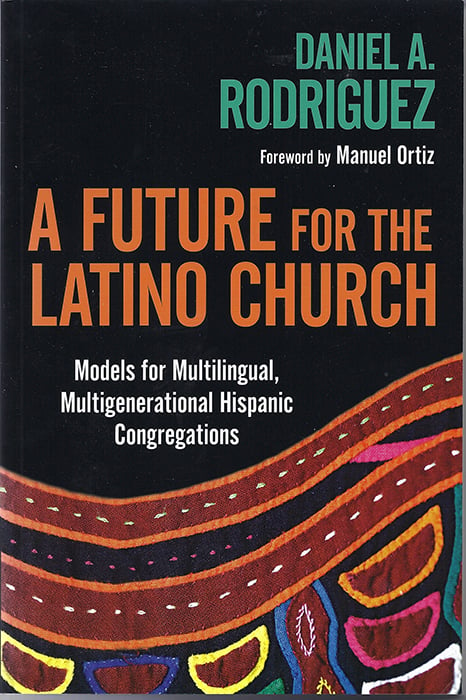 Daniel Rodriguez. A Future for the Latino Church:  Models for Multilingual, Multigenerational Hispanic Congregations. Downers Grove, Ill. IVP Academic, 2011. 200 pages. $15.83.
I was eager to read Daniel A. Rodriguez's
"A Future for the Latino Church."
Rodriguez, who holds a doctorate in intercultural studies from
Fuller Theological Seminary
, is an associate professor of religion and Hispanic studies at
Pepperdine University
in Malibu, Calif.
Based on a five-year study of churches across the country, he points out that U.S.-born descendants of the immigrant generation are overlooked in missions and in church culture.
It reminded me of the ethnic evangelism seminars that Calvin Bowers, Michio Nagai, Evertt Huffard and I started in the 70s. Huffard, in particular, used studies of assimilation patterns.
When people from a different culture move into an area dominated by an established culture, they tend to turn toward the new culture. Then they turn away as faults become evident in the new culture and as assimilation is harder than it first appeared to be.
Eventually, though, most make peace with both cultures, learning, as Rodriguez puts it, "to live in the hyphen," selecting those characteristics they appreciate or benefit from and rejecting the ones they don't.
During the 1980s and '90s, Hispanic growth came from immigration, both legal and undocumented. Now, growth is coming from the natural increase of the existing population. Where the earlier, foreign-born Hispanics were overwhelmingly Spanish dominant, U.S.-born Hispanics are English dominant. By the third generation, the overwhelming majority of Latinos speak only English.
Later generations aren't comfortable in the Spanish-speaking churches of their ancestors, where they may be ashamed of not speaking Spanish well or may be socioeconomically and culturally different from the rest of the congregation. However, they aren't comfortable in English-speaking churches, where they may find themselves treated as perpetual newcomers or second-class citizens.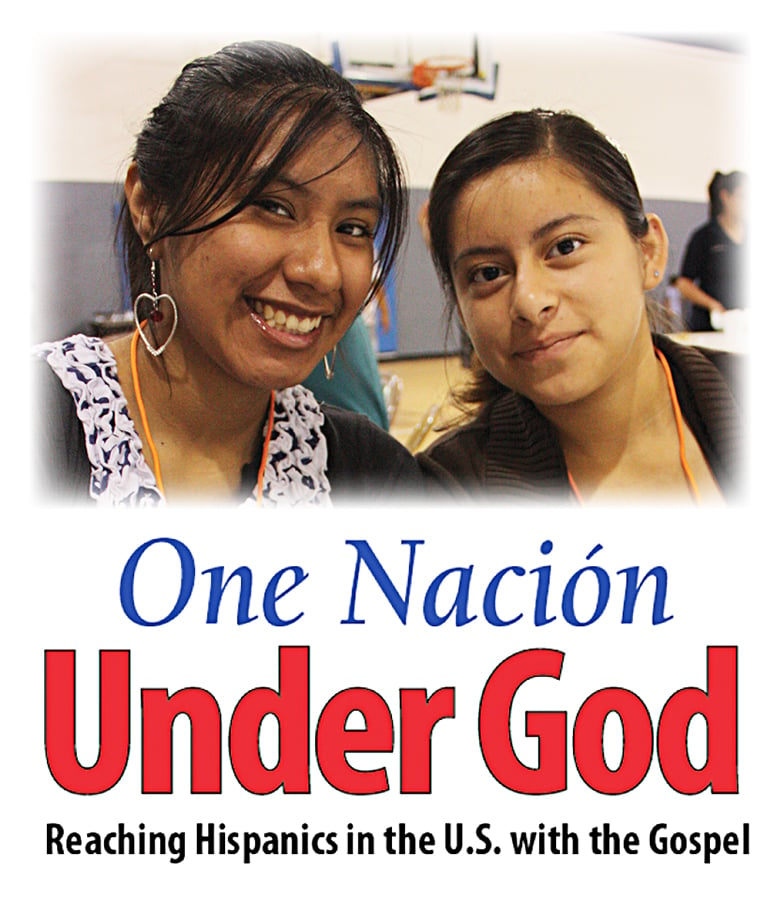 Through his studies, Rodriguez identified "a growing number of dedicated and visionary first-generation Hispanic pastors (who) have discovered creative ways to minister to multiple generations of Latinos under the same roof." These ministries are conducted in English, but with a distinctive Latin flavor. They indicate a commitment to serve, evangelize and disciple U.S.-born Latinos.
One example is in Baldwin Park, Calif., where first-generation Mexican-American minister Aureliano Flores recognized a "moment of transition" when his children began to prefer English over Spanish.
He realized that God didn't call him to preach the Gospel in English or Spanish — just to preach the Gospel.
Flores worked hard to become proficient in both languages. Ten years later, his son, Paul, succeeded him and was dedicated to becoming "as proficient in Spanish as his father became in English."
Paul Flores felt that "to maintain unity in a two-language church, there must be one vision."
Growth has characterized the other churches Rodriguez studied. Some target middle-class, upwardly-mobile Latinos, while others reach out to social outcasts such as the poor, substance abusers and gang members.
Some emphasize dynamic worship. Others emphasize leadership training. Typical of these ministries is a banner prepared by a church in Miami Lakes, Fla., that reads: "Not your abuelo's (grandfather's) church!"
According to Rodriguez, U.S.-born, English-dominant Latinos should not merely be "targets of mission," but agents of mission — cross-cultural missionaries, planting and growing multiethnic churches in the U.S. and around the world.
Rodriguez has written a useful and needed addition to the discussion of Hispanic churches in America, though some might wish for a more personal account that reads less like a series of case histories.
The book should be read by Hispanics who aspire to leadership positions in local congregations as well as Anglo leaders of churches engaged in and considering outreach to the growing population of Latinos in the U.S.
BILLIE SILVEY
is an author, editor and member of the
Culver Palms Church of Christ
in Los Angeles. Contact her at
www.billiesilvey.com
. 
Feedback

I found this review rather interesting since I am the pastor of a Hispanic congregation. I am currently working on a Masters in Leadership and I am about to begin doing my research to write my thesis, which will on a topic related to this article, "Pastors in Hispanic Congregations Lack the Academic Training Necessary to Attract Professionals or to Retain our Youth".
Angel

Angel R. Quinonez

Iglesia de Cristo Berea

Pauls Valley, OK
USA

May, 1 2012