Recovery by — and for — the church
Ministries seek to restore the struggling and reclaim the role of faith.
---
MT. JULIET, Tenn. — "We're all Christians. We all struggle," said James Harper. "It's about time we admitted it."
Harper, a member of the Mt. Juliet Church of Christ, sees recovery from all sorts of vices — substance abuse, pornography, inability to control anger — as an essential function of the Lord's body. 

Too often, those who struggle — including Christians themselves — think of the church as a placed for the recovered rather than those recovering.
In 2009, the church's pulpit minister, David Shannon, visited a congregation using
Celebrate Recovery,
a faith-based program for those seeking to overcome "hurts, hang-ups, and habits," according to the program's website.
"David knew some of my background," Harper said, "including various addictions and struggles. So he called and asked if I would be willing to look into a program to implement at Mount Juliet."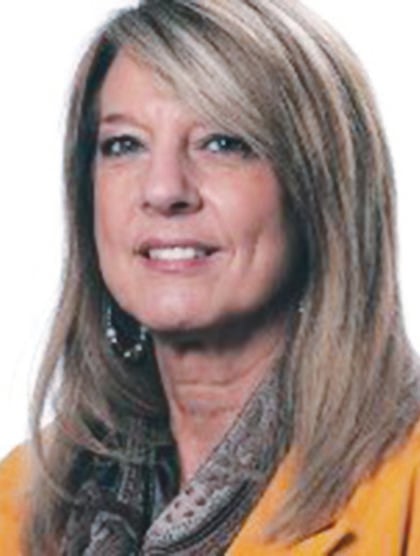 Debbie Banks
The result is
Recovery — Through Christ,
a 12-step program that focuses Jesus as the higher power and the Bible is the ultimate authority for obtaining peace in a life filled with struggle, hardship, dysfunction and addiction.
It's one of many ministries launched by members of Churches of Christ across the U.S. in recent years.
The goal of these programs goes beyond restoring those who struggle into a right relationship with God, organizers told The Christian Chronicle.
The programs seek to help restore the church itself to what it was always meant to be — a body of believers that seeks, saves and serves the lost.
"God didn't create us to get through life alone," said Debbie Banks, a women's co-facilitator for the ministry. "He gave us the church as the original support group."
FIRST STEPS OF FAITH IN TENNESSEE
Back in Tennessee, participants in Recovery — Through Christ, or RTC, meet on Thursday nights at the Mt. Juliet church's building for a time of worship, fellowship and healing.
It's called First Steps — a nine-month program in which participants move through the 12 steps of recovery with three accompanying study guides. Each meeting includes a devotional, a discussion-style lesson and confidential, small-group sessions.
Facilitators and co-facilitators undergo mandatory training to preserve the safety, credibility and integrity of the program.
They cannot, however, serve as therapists, so participants complete assessments to ensure that those who need professional help are advised to receive it.
Since 2010, about 150 people have visited First Steps at least twice, organizers said, and dozens have graduated from the program.
Two years ago, organizers added a weekly program called Step Zero. It serves as a maintenance course for those who have completed First Steps — and as a preparation course for those waiting for a new program to begin. Organizers plan to add a 12-week Bible class curriculum called Transformations, 
focusing on how to love self, others and God the way God intended.
David Stanfield, a graduate of the First Steps program, now serves as a facilitator and trainer for the recovery ministry.
"I learned that, after breaking through my shame and hatred of the struggles in my life, I am a child of God, and he still loves me," Stanfield said. "He never stopped."
OPENING EYES ACROSS THE SOUTH
The Mt. Juliet ministry has grown beyond the walls of the church building.
Other congregations, including the Crieve Hall Church of Christ in nearby Nashville, Tenn., and the Estes Church of Christ in Henderson, Tenn., have launched RTC programs.
"RTC has opened my eyes to a truly Christ-centered approach to recovery," said James Wood, who coordinates the program for the Crieve Hall church. 
James Harper
"This approach is much better than a traditional Alcoholics Anonymous program."
Harper, director of Mt. Juliet's RTC program, has been invited to speak at universities associated with Churches of Christ, including Heritage Christian University in Florence, Ala., and at church-sponsored events including Polishing the Pulpit in Sevierville, Tenn.
Harper teaches a course, "Restoring Hope to the Hopeless," at the Nashville School of Preaching and Biblical Studies, a program overseen by the Crieve Hall church.
Eventually, Harper hopes to add programs specifically for teenagers and the families of those struggling with addictions and other life-controlling issues.
But his main objective is to continue to create a safe environment within the church for change.
"God accepts me regardless of my past," he said, "and loves me enough to change my future."
RELATED COVERAGE