READER FEEDBACK: Have you gone on a family mission trip?
Oklahoma group brings perspiration and inspiration to Utah congregation.
---
LOGAN, Utah — Rather than enjoy a traditional vacation, some Oklahoma families decided to go on a mission trip.
A group of more than 30 adults and children from the Edmond Church of Christ, my home congregation, drove 1,200 miles to work with the Logan Church of Christ this week.
The above video, edited by my tech-savvy teenage daughter Kendall, highlights the week's work so far in this predominantly Mormon community, 85 miles north of Salt Lake City.
I'm working on a story on family mission trips and would welcome feedback — pro and con — from Christian Chronicle readers on the concept. 
If you've gone on a mission trip with your family — particularly if you have school-age children — please describe your experience and any lessons learned. Be sure to include the name, city and state of your home congregation in case we decide to quote you.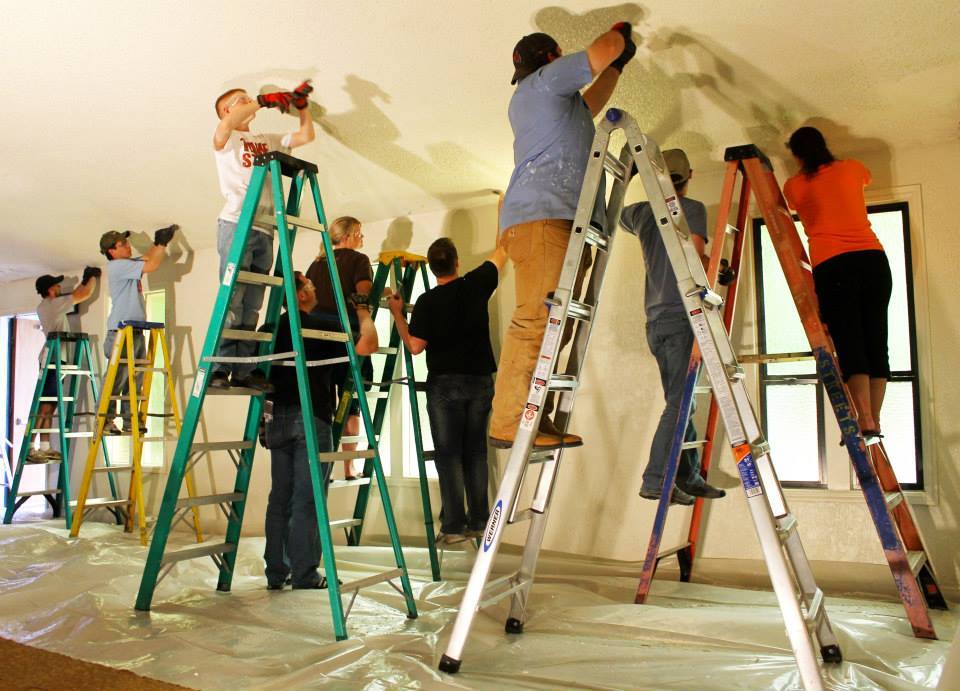 Short-term missionaries from the Edmond Church of Christ in Oklahoma work on a ceiling project inside the Logan Church of Christ building in Utah. (PHOTO BY BOBBY ROSS JR.)