Pray for Korea, North and South
---
I'll never forget my brother Sang Yang — and not just because his name rhymes.
He's a minister in Seoul, South Korea, and director of the Bible Correspondence Center, a ministry training program. He also doesn't mind waking up at 4 a.m. to get me to the airport for a flight to Manila.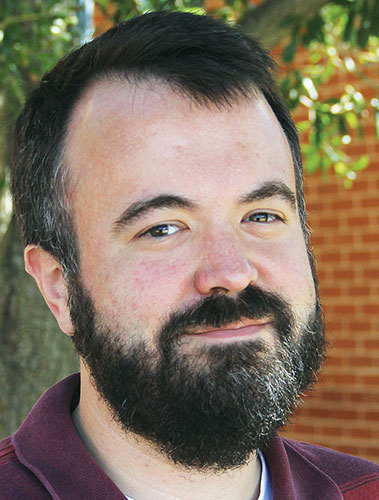 Inside Story | Erik Tryggestad
I thought of him when I saw news of a recent nuclear bomb test in North Korea. 
No one's sure if it was successful — or why it happened. Someone surmised it was because Kim Jong-un had a birthday coming up. (Yes, that theory made the news.) 
South Korea responded by cranking up its banks of loudspeakers pointed at the North, blasting out criticism and Korean pop music. 
(Hey, force me to listen to "Gangnam Style" 50 or 60 times, and I'll surrender.)
Enigmatic, bizarre, even comical at times, the war between the Koreas (they agreed to an armistice in 1953 but never signed a treaty) is no joke for brother Yang, whose family fled the North during the conflict. 


I met him three years ago when I had a long stopover in Seoul en route to the Philippines. I hoped to learn just a bit about the 123 Churches of Christ in South Korea. I emailed Yang and told him when my flight landed at Incheon Airport.
"Great," he replied. "We'll go straight to the DMZ."
The Demilitarized Zone?
That strip of land, 155 miles long, 2.5 miles wide, that separates the two nations? Ironically, the most heavily militarized border in the world? 
It's not that I was scared … pshaw!  I just didn't envision the DMZ as the kind of place you, y'know, visit.

RELATED STORY: Land of the Mourning Calm. As North Korea threatens missile strikes, Churches of Christ in South Korea lament families torn apart 60 years ago — and pray for opportunities to spread the Gospel across the Demilitarized Zone. (PHOTO BY ERIK TRYGGESTAD)

I was wrong. Just outside the city of Paju, where LG manufactures flat-screen TVs, is an actual DMZ visitor center. There stands a sculpture of a giant globe split in two. Statues of adults and children stand on both sides, posed like Sisyphus, trying to push it back together.
"I hope and I pray that God will open their doors, hopefully in my lifetime … so that we can spread the Gospel to North Korea."
— Sang Yang, minister and Bible school director in Seoul, South Korea 
Lining the hillsides are restaurants where tourists can dine on octopus as they gaze across the Imjin River into North Korea.
Yang took me to an overlook near a small, manicured cemetery. 
Unlike the lush vegetation around us, North Korea's landscape was bare, stripped of trees by a people struggling to survive. Yang pointed to a small cluster of plain, brick buildings on North Korea's riverbank — unoccupied, built only for show, he said.
I asked Yang, who has served in South Korea's military (it's mandatory for males) what he thinks about when he looks across the border. The soft-spoken minister paused for a moment and replied: 
"Whenever I come over here, I can't help it but I think of two things. We are still at war. Also … we are a divided country. The sad thing is, the people of North Korea have no idea what's going on here. 
"It's only a river between South and North. I have my relatives right there, not knowing whether they are still alive or not." 
There was no hint of anger or malice in his voice, just sadness.
And hope.
With North Korea over his shoulder, Sang Yang prays for his countrymen. (PHOTO BY ERIK TRYGGESTAD)

"So it seems, in the human viewpoint, that the leaders of North Korea will not open their doors, but we know and we believe that God has his timetable, and I hope and I pray that God will open their doors — hopefully in my lifetime — so that we can reach them, so that we can spread the Gospel to North Korea."
All the fear, all the absurdity of a conflict I can't understand, melts away when I remember those words. I pray for a mustard-seed portion of the faith brother Yang has. 
I pray that God will do what neither those sculptured people nor mankind itself can accomplish. 
Put the world back together.
CONTACT [email protected]