Photos: Mud holes and Hobbit holes in New Zealand
---
Erik Tryggestad stands in front of Bilbo Baggins' home on the Hobbiton movie set. (PHOTO PROVIDED)

MATAMATA, New Zealand —
 "In a hole in the ground there lived a Hobbit."
That's how J.R.R. Tolkien introduces us to the world of Middle Earth, the setting of his novel "The Hobbit" and the "Lord of the Rings" trilogy that followed.
As I mentioned in my Road Notes column, my recent trip to New Zealand included a stop at the Hobbiton movie set. This is a farm used by New Line Cinema and Peter Jackson for the "Lord of the Rings" trilogy and the three "Hobbit" prequels.

After the production wrapped up shooting, the farm's owners rebuilt much of the set with permanent materials and opened it for tours. What a thrill to get to stand where actor Sir Ian McKellen stood when he portrayed the wizard Gandalf in the films.
Here are a few shots from the rainy morning I spent on the set. I've also thrown in a few shots from a tour of Rotorua during the recent Men's Challenge. (Read our coverage of the event.) 
A huge thanks to Steve Raine of South Pacific Bible College for serving as transportation and tour guide.
Redwoods and other majestic trees at dusk in the Hamurana Springs Recreation Reserve near Rotorua. (PHOTO BY ERIK TRYGGESTAD)
Hobbiton movie set in Matamata (PHOTO BY ERIK TRYGGESTAD)
Hobbiton movie set in Matamata (PHOTO BY ERIK TRYGGESTAD)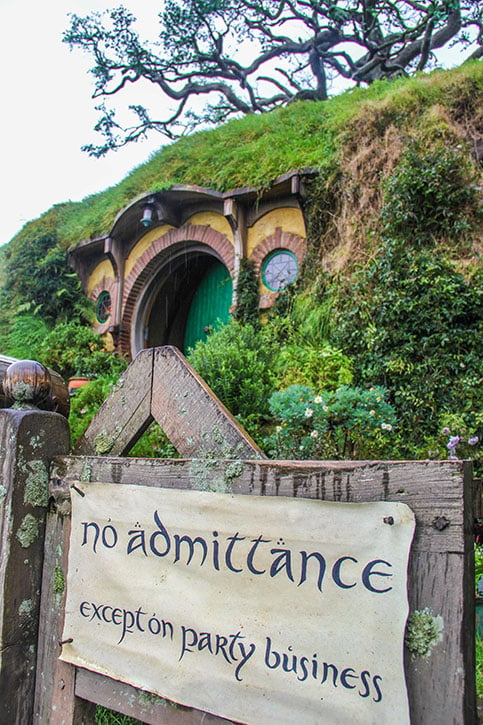 Bilbo Baggins' home bears the sign featured in "The Fellowship of the Ring" concerning the Hobbit's 111th birthday. (PHOTO BY ERIK TRYGGESTAD)
Hobbiton movie set in Matamata (PHOTO BY ERIK TRYGGESTAD)




Redwoods in the Hamurana Springs Recreation Reserve near Rotorua. (PHOTO BY ERIK TRYGGESTAD)

A pocket of super-heated air bursts through a mud pit at the Waiotapu Scenic Reserve, south of Rotorua. (PHOTO BY ERIK TRYGGESTAD)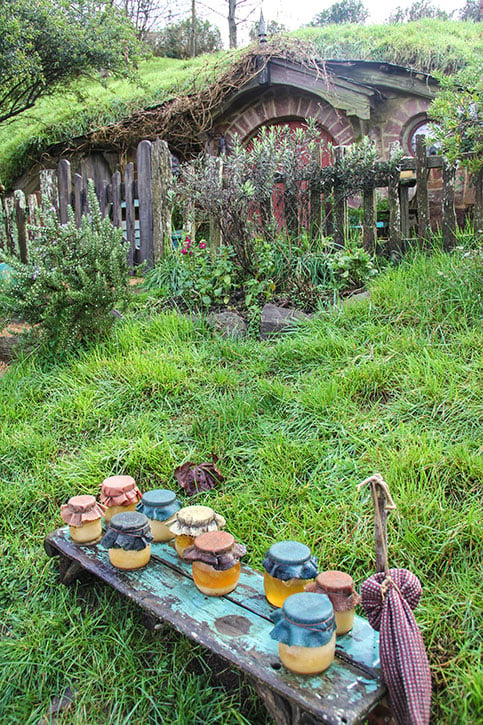 Hobbiton movie set in Matamata (PHOTO BY ERIK TRYGGESTAD)

Hobbiton movie set in Matamata (PHOTO BY ERIK TRYGGESTAD)




Steam rises from the ground in Rotorua, across the street from St. Faith's Anglican Church. (PHOTO BY ERIK TRYGGESTAD)
Te Papaiouru Marae, a meeting place for New Zealand's indigenous Maori people in Rotorua. (PHOTO BY ERIK TRYGGESTAD)
A statue near Te Papaiouru Marae in Rotorua (PHOTO BY ERIK TRYGGESTAD)
Steam rises through cracks in the pavement near Te Papaiouru Marae (PHOTO BY ERIK TRYGGESTAD)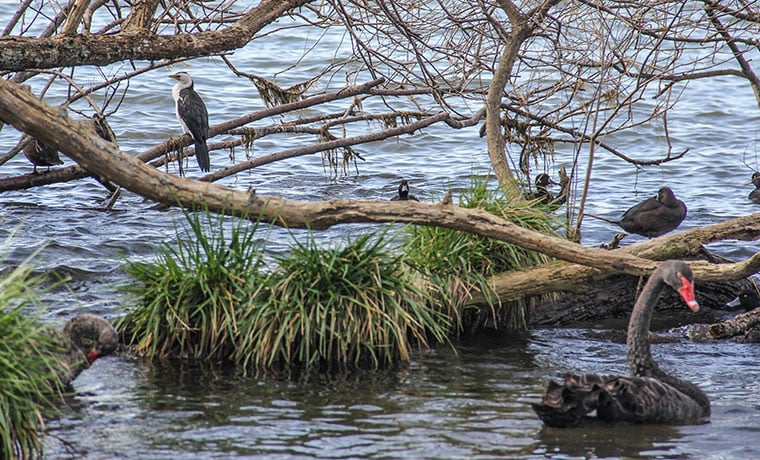 A black swan and other New Zealand birds in Te Ruapeka Bay. (PHOTO BY ERIK TRYGGESTAD)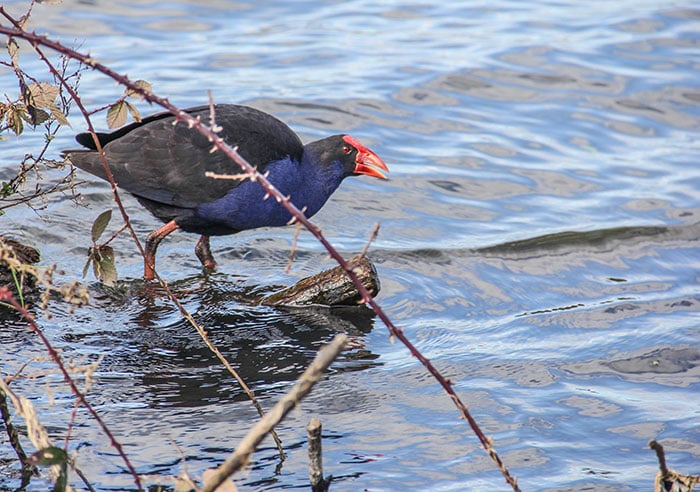 A bird in Te Ruapeka Bay. (PHOTO BY ERIK TRYGGESTAD)