Phil Robertson weighs in on politics, sin, grace and Jesus
The Duck Commander addresses a crowd of 5,000 at the Tulsa Workshop in Oklahoma.
---
TULSA, Okla.
—
A line that stretched hundreds — and eventually thousands — of people long began forming hours before Duck Commander Phil Robertson spoke March 21 at the Tulsa Workshop.
Near the front of the line, Mark Young praised Robertson's emphasis on "the old-time Gospel."
"I'm here to hear Phil preach," said Young, an elder of the Fort Gibson Church of Christ in rural eastern Oklahoma. "What's he's doing for America — trying to put the Gospel and Christian values at the forefront — he's definitely doing God's work." (Eighty-one percent of U.S. adults believe that morality is on the decline in America, according to the American Bible Society's "State of the Bible: 2014" report, conducted by the Barna Group.)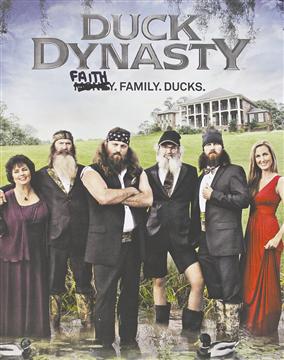 Read The Christian Chronicle's behind-the-scenes feature on the "Duck Dynasty" church.But not all 5,000 souls who heard Robertson — in his first major speaking engagement since he found himself  at the center  of the nation's culture war — came away impressed.

"Overall, I was disappointed in his message because it was steeped in political ideology," said David Heflin, preaching minister for the Third and Kilgore Church of Christ in Portales, N.M. "To blanketly say that we were established by God as a Christian nation — and he did say something very close to that — is to ignore or misunderstand a lot of our history." (See Heflin's full interview with the Chronicle.)
A sampling of what the 67-year-old patriarch of reality television's "Duck Dynasty" family said,  with scenes from the workshop mixed in:
ON VOTING

"Beardless bro" Alan Robertson and his mother, Kay Robertson, speak before Phil Robertson takes the stage. (PHOTO BY JESSICA KOUNS)

Phil Robertson: "Well (sigh), you know they call us evangelicals. That's a name they give us. If you add up (all) the denominational world, us with them, you say, how many is it, Phil? How many we got? About 100 million? … 85 to 100 million? You know what the problem is with us? Not but half of us registered to vote, and only one half of that half actually goes and does vote. … It's a republic, folks. You have to go vote 'no' to ungodly men because the depraved just keep electing the depraved. Therefore, either go vote or quit whining and bellyaching about what you're seeing coming out of the U.S. government. It's free. Just go register. Run them out of here."
ON HIS RESEARCH MATERIALS
Worship team leader Shane Coffman and the Memorial Drive Church of Christ praise team lead singing during the Tulsa Workshop. Coffman served as the director for the annual gathering, started in 1976 and once known as the "Tulsa International Soul Winning Workshop." (PHOTO BY JESSICA KOUNS)
Phil Robertson: "By the way, I have a Webster's Dictionary, I have a Bible, and I have a set of encyclopedias. That's it. You say, 'That's your entire research materials?' That's it. Think about it like this. If you know everything in the Bible and Noah Webster's Dictionary and everything out of encyclopedias, give me a break, that's enough! And on top of that, I'm a multimillionaire. … You don't have to have a cell phone or a computer to be a millionaire, that's for sure. But you better have the Almighty. 'Well, you were just lucky.' I was either dog-lucky or the Almighty blessed us."
ON MORALITY IN THE U.S.
Acappella's Keith Lancaster, center, sings with his daughters, Kim Lancaster-Brantley, left, and Melissa Lancaster, right. (PHOTO BY JESSICA KOUNS)
Phil Robertson:
"We're spiraling down, down, down, down and down. You say, 'What happened, Phil?' I don't have to tell you what happened. Every last one of you knows what happened. We're doing away with (the Bible in America) every day that passes. Quote a Bible verse. I quote a Bible verse, and they rail against me for nine days — it goes viral. 'Do you think robbery is a sin?' I would have given him that verse,
1 Corinthians 6: 9 and 10.
 'Do you think drunkenness is a sin?' I would have said, 'Let me give you 1 Corinthians 6:9-10.' 'Do you think slandering people is a sin?' Let me give you 1 Corinthians 6:9-10. 'Do you think an adulterer is a sinner?' Let me give you 1 Corinthians 6:9-10. 'Do you think being a male prostitute is a sin?' Let me give you a verse: 1 Corinthians 6:9-10. 'Do you think homosexual behavior is a sin, Phil?' Let me give you 1 Corinthians 6:9-10. Check it out."
ON ETERNAL HEALTH CARE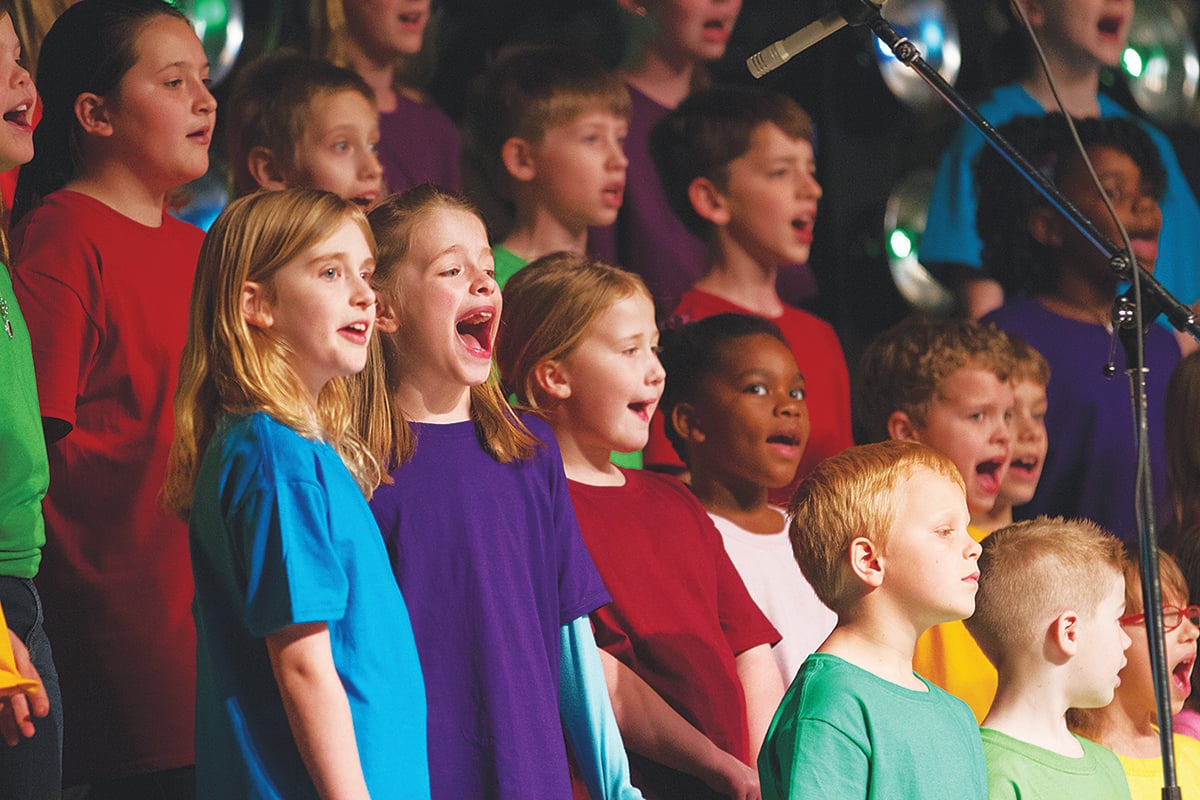 The colorfully attired Workshop Kids Praise Chorus — known as the WKPC's — performs under the direction of Brenda Hughes. (PHOTO BY JESSICA KOUNS)
Phil Robertson: "Obamacare? Hold on to your money — it's not going to help you, now is it? There's a 6-foot hole waiting on all of you. It's got your name on it. Oh, you're going there, and so am I. … All the insurance men are going 6 feet deep. So are the doctors. So are the politicians. It's not going to help you, dude. It's not going to help you. And they charge you a lot for it. I'm giving you folks eternal health care, and it's free. … Why is it eternal? Because it's something called, instead of law, grace. … You don't have a chance without Jesus. You're going to die. They're going to bury you. There's one escape route: Jesus."
ON THE ROUTE TO HEAVEN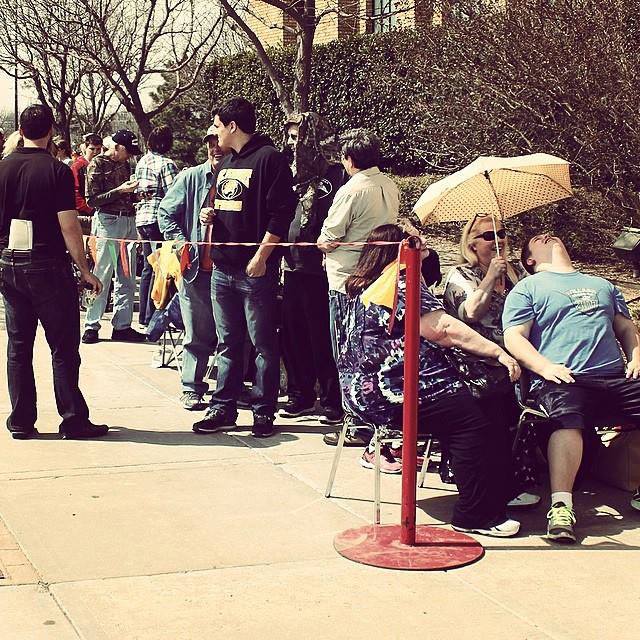 At the front of the line, Bradley Staten, 16, a member of the East Grand Church of Christ in Springfield, Mo., waits for hours to enter the arena and hear Phil Robertson speak. (PHOTO BY BOBBY ROSS JR.)
Phil Robertson: "You're never going to get to heaven, Tulsa, based on what you do, ever. Jesus is your righteousness. Jesus is your holiness. Jesus is your redemption. You'll get to heaven not on what you do. You'll get to heaven based on what he did on a cross and coming forth from the tomb. … All you have to do as a son or daughter of God is two things: love God, love your neighbor. Therefore, that's why I started with, 'I love you.' (That's) regardless of how you feel about me. You say, 'Phil, some people hate you.' That's OK. I love them, love them anyway. On down the road I go."
HIS PRAYER FOR AMERICA
Phil Robertson, patriarch of the family that stars in A&E's hit reality series "Duck Dynasty," makes a point during the Tulsa Workshop. (PHOTO BY JESSICA KOUNS)
Phil Robertson: "Father, I pray for our nation. I love our country, but we're really headed in the wrong direction, and fast, here, father. We have forgotten you. We have put our Bibles down. We've been so busy going to church that our culture is crumbling around us. Help us, father. (Let us) meet together on Sundays but go out from there and teach all of our neighbors around us by loving them dearly — black, white or yellow — and loving you and glorifying you in everything we do. Thank you, father. The mission you have given us, it is based on the price paid for us. It is, father, worth any cost that we shall endure while we're on this earth preaching the good news of your son. Thank you for giving us the opportunity. Through Jesus I pray, with the help of your spirit that you give us when we come to your son Jesus. Amen."
Complete audio of Robertson's presentation is available from Workshop Media. Sales of recordings of all 60-plus sessions at the workshop help support the nonprofit event.