HIGHER EDUCATION
ABILENE CHRISTIAN UNIVERSITY
ABILENE, Texas — Abilene Christian University made an annual list of U.S. colleges and universities that produced the most Fulbright U.S. students. Three ACU students — Lindsie Lawson, Mackenzie Sanderson and Kyle Yarbrough — received Fulbright awards for academic year 2018-2019.
All three were awarded grants to teach English in other countries. Since 1946, the Fulbright Program has provided more than 390,000 participants — chosen for their academic merit and leadership potential — with the opportunity to exchange ideas and contribute to finding solutions to shared international concerns.
FREED-HARDEMAN UNIVERSITY
HENDERSON, Tenn. — Thousands of visitors who came to Freed-Hardeman University's recent 83rd annual Bible lectureship had a high-tech way to access information on sessions and speakers.
The FHU Events app — developed by a team of FHU computer science majors — was launched just in time for lectureship guests to be its first users.
"Most class projects never leave the classroom or have the potential to make any broader impact than their educational value, but this project is different," said Kenan Casey, computer science professor.
Logan Cain, one of the students who produced the app, said, "During my time at FHU, many group projects were a part of my work in computer science. None of those resulted in a real-world product as this one did."
LIPSCOMB UNIVERSITY
NASHVILLE, Tenn. — Lipscomb University has raised more than $186 million through its "Lipscomb Leads" campaign, President L. Randolph Lowry announced.
Lipscomb anticipates reaching its goal of $250 million by Dec. 31, 2021.
"This is a significant moment in the life of this institution — and one that will make a profound impact on our students for generations to come," Lowry said.
PEPPERDINE UNIVERSITY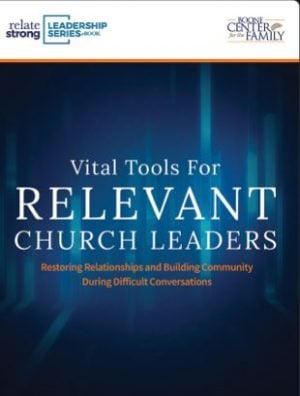 MALIBU, Calif. — A new eBook published by the Boone Center for the Family at Pepperdine University seeks to empower faith-community leaders to discuss salient contemporary issues with their congregations.
Authored by experts in theology and psychology, "Vital Tools for Relevant Church Leaders" tackles challenging and demanding topics, including marriage, singleness, parenting, sexual intimacy, pornography, anxiety, depression and addiction.
"In addition to spiritual guidance, people turn to the church for emotional and psychological support," said Sharon Hargrave, the Boone Center's executive director. "Church leaders need to be on the cutting edge of guiding their communities through complex individual and relational issues."
The e-book is available for free at boonecenter.pepperdine.edu/ebook.
---
MINISTRY TRAINING
HARDING SCHOOL OF THEOLOGY
MEMPHIS, Tenn. — Harding School of Theology has received a $1 million gift from the estate of Jack P. Lewis.
Lewis, a member of the seminary's founding faculty in 1958, died July 24, 2018. He was 99.
The gift will be added to the Pearl and Anna E. Lewis Endowment that Lewis established in 1981 to honor his late parents. Income from the endowment will increase funding for books and electronic media available for students and academic research.
"Dr. Jack Lewis served generations of students at Harding School of Theology," said Jim Martin, the school's vice president. "He lived frugally, choosing to use so much of his income to invest in the school that he loved.
"We are deeply thankful for this generous gift that will bless generations of students, who in turn will bless congregations throughout the world," Martin added.