HIGHER EDUCATION 

FREED-HARDEMAN UNIVERSITY
HENDERSON, Tenn. —  
Freed-Hardeman
recently invited Kelvin Pugh, minister for the Midwest Church of Christ in Ferguson, Mo., to be a featured speaker in its Ayers Leadership Series.
Pugh, who received his master of ministry degree from FHU in December, has preached for the Midwest congregation since 2010.
He said the church, located less than a mile from the Ferguson Police Department, sought to serve the community after the highly publicized shooting of Michael Brown.
"Pray for this area, and pray for us as we work in this area," Pugh said. "Pray for the hearts of all involved, and pray that we'll have a positive impact on them."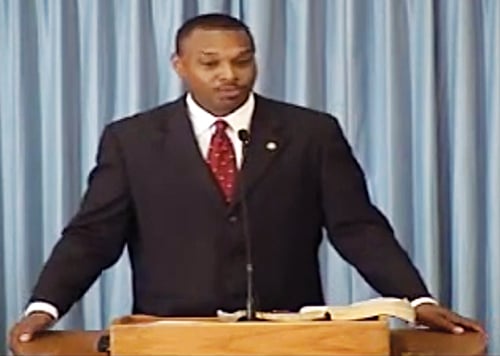 Kelvin Pugh preaches for the Midwest Church of Christ in Ferguson, Mo. (PHOTO VIA YOUTUBE.COM)

OKLAHOMA CHRISTIAN UNIVERSITY
The two universities are in the 40th year of mutual exchange of students and faculty members.
The new program creates the opportunity for students from Japan to complete undergraduate degrees from both Oklahoma Christian and Ibaraki Christian. Students will attend classes at Ibaraki Christian for two years and complete their final two years at Oklahoma Christian.

PEPPERDINE UNIVERSITY
In an effort to encourage that type of prayer life on campus, student-led ministries at
Pepperdine
recently partnered for a "50 Hours of Prayer" event.
ROCHESTER COLLEGE

ROCHESTER HILLS, Mich. — Alumni Mark and Missy Ide recently pledged $1 million toward the construction of the college's new gymnasium.
It's the largest gift in
Rochester College's
history and propels the total raised to $2.7 million, about two-thirds of the amount needed for construction.
The Garth Pleasant Gymnasium will be named after the longtime preacher and retired coach who compiled 720 wins over 38 seasons. 

YORK COLLEGE
The project was designed to provide more accessible living quarters for Mike Rush, a York alumnus who has used a wheelchair since suffering a brain hemorrhage in 2002, the York News-Times reported.
"That's the kind of friends you make at York," Janet Rush told the newspaper. "They are friends who will do anything for you."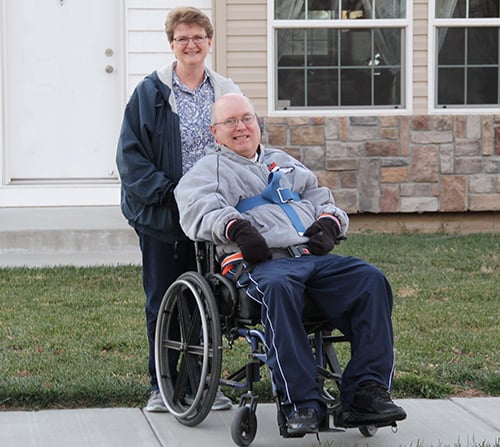 Mike and Janet Rush thank God for their York College and East Hill church friends (PHOTO BY MAEGAN DETLEFS, YORK NEWS-TIMES)