CHILDREN AND FAMILIES
ALBUQUERQUE CHILDREN'S HOME
"They dug trenches for the sprinkler system, put in the sprinklers, laid sod and planted trees," children's home development assistant Diane Steinle said. "Our kids are already enjoying it daily."
The mission team installs sprinklers. (PHOTO BY DIANE STEINLE)
HIGHER EDUCATION
ABILENE CHRISTIAN UNIVERSITY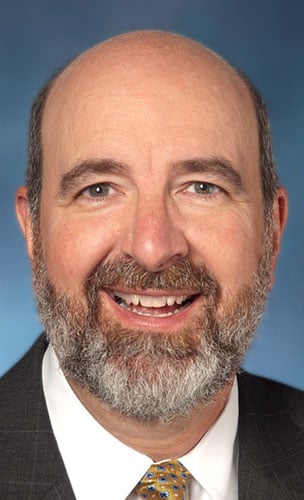 Reed
Carson joined the ACU faculty in 2012 after a 30-year career in congregational ministry in Tennessee, Oklahoma, Indiana and Georgia. He teaches ministry courses in the Graduate School of Theology and directs the Doctor of Ministry program.
Former ACU President Royce Money will continue to serve as founding director of the institute, named in memory of the late Charles Siburt, who died in 2012.
LIPSCOMB UNIVERSITY

NASHVILLE, Tenn. — Music City has a new aspiring star.
Lipscomb's
board of trustees has approved the formation of the College of Entertainment and the Arts.
Building on Lipscomb's strong liberal arts foundation, the college will combine the university's art, music and theater programs with its fashion merchandising program and its graduate film and creative media program, officials said. 
The university will add new programs to prepare students for careers in contemporary music, digital entertainment, film, design, gaming and animation.
"Not only do we have a strong foundation to build on, but we are located in Nashville, which along with its reputation as Music City is quickly becoming a hub of film, theater and interactive arts," said Mike Fernandez, the newly appointed dean.
YORK COLLEGE

YORK, Neb.
 —
York
has raised $8.5 million toward a total goal of $10.7 million to support scholarships, programs and campus facilities, President Steve Eckman said.
The Christian college recently announced the launch of the two-year "Beyond 125" campaign, coinciding with York's 125th anniversary in 2015.
The centerpiece of the campaign is a $3.5 million performing arts center, which will house York's music and theater programs.
"Celebrating our history is great, but our charge is to look forward, plan and build," Eckman said. "Our efforts were jump-started by a $2 million gift for the performing arts center from an anonymous donor.
"That gift represented an opportunity not only for the performing arts," he added, "but for the entire campus to take an important step forward during our anniversary year."