Out of prison, into hope
Urban church keeps working to make 'one-stop shop' for released inmates a reality.
---
KANSAS CITY, Kan. — Patience.
It's not always my virtue.
I struggle to wait on God's timing.
Enter my brothers and sisters at the Roswell Church of Christ — "a church with a heart in the heart of the community" — to teach me a lesson in perseverance.
"Do you remember me?" sister Monique Singh asks.
Of course I remember her.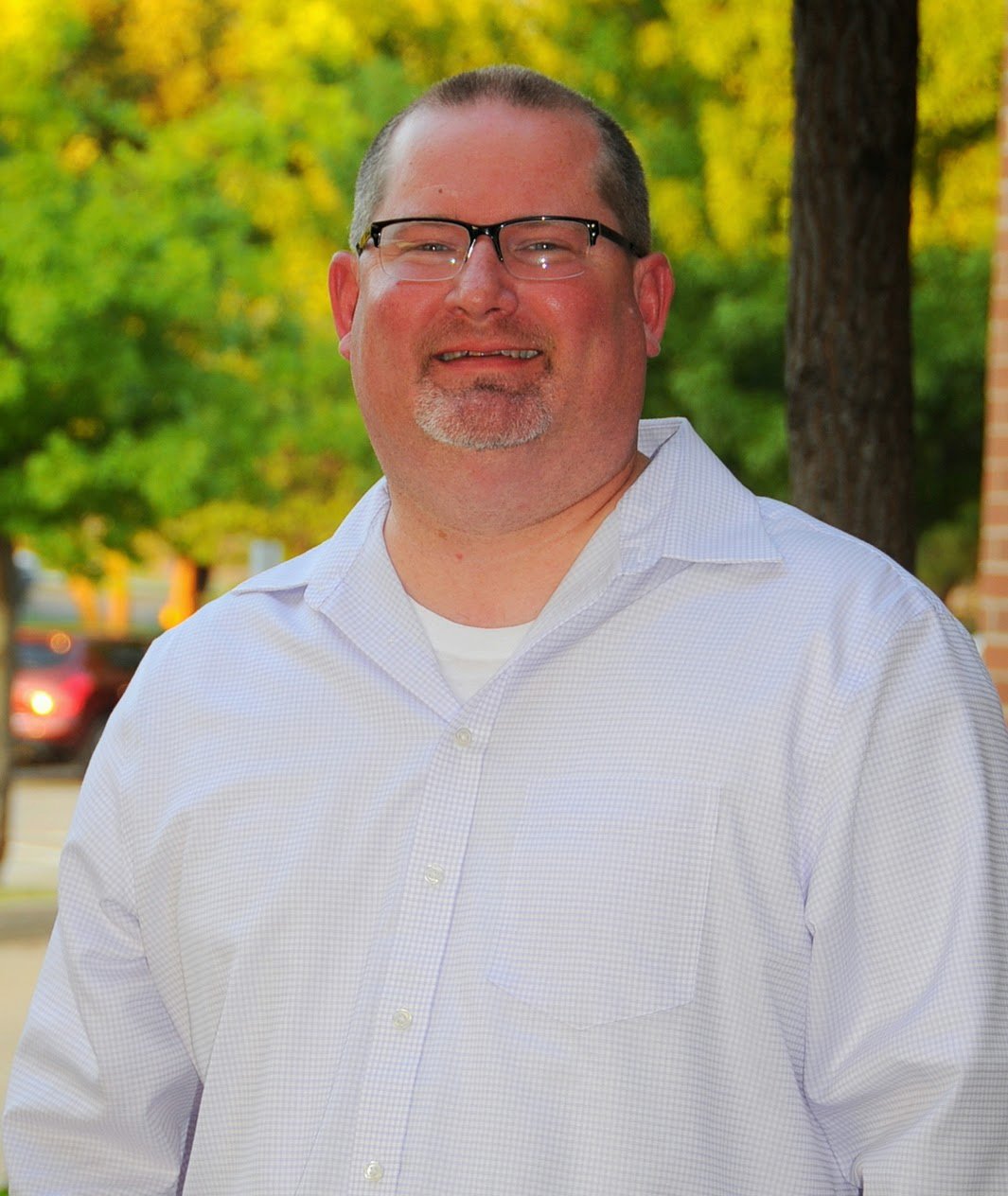 Road Notes | Bobby Ross Jr.I met her three years ago during my first visit to the Roswell church.
• • •
As you may recall, this inner-city congregation serves the "least of these" — as described in Matthew 25 — through ministries such as inmate mentoring, addiction support groups, private counseling and transitional "houses of hope."
In 2012, Singh shared how the Roswell church had rescued her from desperation and despair.
"God has delivered me from the bondage of myself: drugs, alcohol, prostitution, gang affiliation, homelessness, a hopeless state of mind," Singh said then. "I realized I needed a savior — Jesus — and this family took me in as I was and loved me until I loved myself."
I quoted Singh in a story on the Roswell church's work to transform a one-time dry cleaners into a Christian resource center to serve prisoners after their release.
Fast-forward to 2015.
Call it providential, but James O. Maxwell, Roswell's minister emeritus, called to update me on the project while I was on an unrelated reporting trip to Kansas.
Maxwell invited me to see the progress for myself — and enjoy some of Kansas City's famous Gates and Sons Bar-B-Q. (For future reference, I never turn down barbecue.)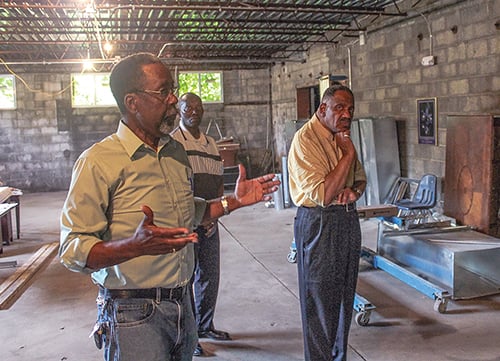 Elder Randy George, left, provides an update on the renovation project. Elder Huey Hervey, center, and minister emeritus James O. Maxwell, right, listen to George. (PHOTO BY BOBBY ROSS JR.)
• • •
Here's what you need to know: The resource center is a labor of love by a church with more heart than cash.
The dream: to create a "one-stop shop" where the downtrodden can seek employment, housing, food and clothing as well as services such as resume writing, computer training, marriage classes and money management seminars.
Since my first visit, the church has kept working to realize that dream. Carpenters, plumbers and HVAC experts have donated time. Supporters in the church and community have contributed $20 here and $3,000 there to buy materials.
But pay-as-you-go progress can be slow. That's particularly true for a low-income church in a blighted community. Funds were recently depleted.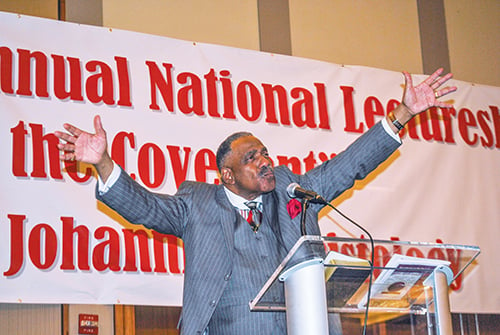 James O. Maxwell, minister emeritus for the Roswell Church of Christ in Kansas City, Kan., speaks during the 71st annual Church of Christ National Lectureship in Chicago earlier this year. (PHOTO BY LYNN McMILLON)Still, with a little more paint and a few more ceiling tiles, the center could be ready to open soon. The remaining price tag: roughly $10,000.
"We're praying that God will give us the funding within the next three months," elder Randy George said as he showed me the counseling office, the commercial kitchen and the game room for inmates' children that are taking shape.
I asked about the patience it takes to remain committed to such a project for so long.
"It's more than just patience," Maxwell said. "It's faith."
Singh, too, remains eager to share a "light in the dark — a big, bright light."
"In the long run, I know it's going to be what God would have it to be," she said. "I'm excited to see the people that we're going to help. If they see me, maybe it will shed a little hope on them."
After my tour, a dozen Roswell members and I gathered for a special prayer and sang "The Lord Will Find a Way for Me."
"We know, Father, you haven't brought us this far to leave us alone," said the brother who prayed.
Amen.
Bobby Ross Jr. is Chief Correspondent for The Christian Chronicle. Reach him at [email protected].
RELATED STORIES
• Walking (with God) in Memphis: Ministry trains former inmates
• Faith behind bars: Ministries shine light inside prison walls