INSIDE STORY: Out in the country, a little Texas church defies expectations
---
GREENWOOD, Texas
— In its heyday, this North Texas community settled by 19th century pioneers boasted two saloons, four grocery stores, a hotel, a bank, a barbershop, a blacksmith shop and a cotton gin.
More than a century later, a little country store serves the few remaining residents of the unincorporated ranching community, 55 miles north of Fort Worth.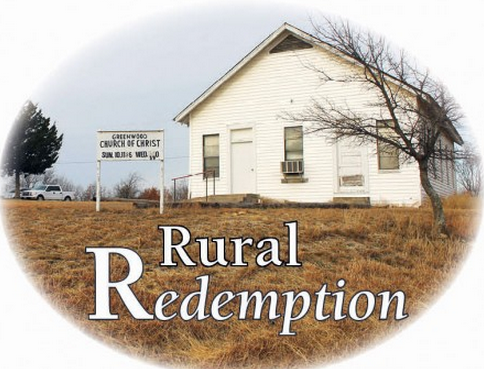 ONE IN A SERIES
Up the street from the store and the volunteer fire station next door, a faithful group of Christians still gathers each Sunday — as they have since 1896.In recent years, God has blessed my family — and me — through the Greenwood Church of Christ, which is teeny in number but giant in heart.
My father, Bob Ross, preaches for the Greenwood church, which averages Sunday morning attendance of 15 to 20. Dad drives up each week from my parents' home in Haslet, a Fort Worth suburb.
I make it down to Greenwood from Oklahoma City every few months and have enjoyed getting to know the elders — Wayne East, Jerry Myers and Bill Woolaver — and the rest of the congregation.
When I first started visiting a decade ago, I had a few misconceptions. I assumed that this little country church with mostly older members must be going through the motions and not making a big difference in God's kingdom.
Shame on me.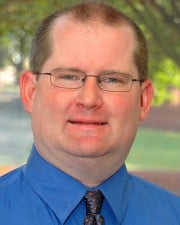 Bobby Ross Jr. | INSIDE STORYI could not have been more wrong.
In ways that numbers on an attendance board can't explain, the Greenwood congregation exemplifies what it means to be a Church of Christ.
Some specific examples:
• Prayer: As my wife, Tamie, has dealt with health issues over the last few years, the Greenwood church has prayed for her without ceasing, even though we live 175 miles away.
Her name stays on the prayer list that East distributes each Sunday — along with other names that I recognize, such as my ailing uncle Ted Nanney, who lives in San Antonio.
• Generosity: The Greenwood church supports missionaries in Cambodia and India and a domestic children's home.
The members — individually and as a church — have given hundreds of dollars to help young people, including my own children, go on short-term mission trips.
Closer to home, my mother, Judy Ross, shared with me how the congregation always rushes to help any needy resident, church member or not.
• Spiritual development: My son Brady is a preaching ministry major at Oklahoma Christian University.
The Greenwood church always encourages Brady and repeatedly invites him to speak.
"I don't think I would be where I am today if the Greenwood church hadn't given me as many opportunities as they have," Brady said. "I know there were some sermons that weren't all that great, but they still put up with me."
Brady isn't the first aspiring minister to benefit from the Greenwood "cheering section."
Clyde Slimp remembers going with the youth group from the Decatur Church of Christ — about 15 miles west of Greenwood — to lead worship at the Greenwood church in 1987.
"It's funny now, but I think I vaguely remember it being talked up as a way for us to go encourage them since they were a small country church," said Slimp, minister for the 330-member Lakehoma Church of Christ in Mustang, Okla. "The reality was that by giving us a chance to develop and step up, we were the ones who got the biggest dose of encouragement."
Even though he's served in full-time ministry for 20 years, Slimp still makes it a point to visit Greenwood when he can.
"I like to preach there or just stop by with my family … because that church and several of the people there had a part in the way God has shaped my life," Slimp said. "They seem to love each other and to enjoy being a part of each other's lives.
"Even though it's a dwindling congregation tucked back in the woods, they've done well to look at how they can have a legacy that will live beyond them in supporting missionaries and putting some wind in the sails of future ministers," he added. "That's doing something very valuable in the kingdom of God."
On a lighter note, they put on an impressive fellowship meal with more entrees and desserts than members.
If you're ever in this neck of the woods, don't miss the third Sunday potluck.
Bobby Ross Jr. is Managing Editor of The Christian Chronicle. Reach him at [email protected].
RELATED STORIES
Feedback

This is my first time reading the Christian Chronicle and I love it. It was send to me by several Christians from three different state. I would love to get it monthly. Whatever the cost.

Romeo Tomlinson

Westside church of Christ

Northport, Alabama
USA

March, 26 2013

I can relate so well to Brady and Mr. Slimp when I would frequently preach for the rural Belle Glade Church of Christ in Belle Glade, FL while they were without a minister. They are a great encouragement to me and have supported me spiritually and monetarily as I go on a mission trip. The fellowship meals were excellent too! I love that congregation!

Shea Brown

Palm Beach Lakes church of Christ

West Palm Beach,, FL
USA

March, 10 2013